Francesco Villa (left)
Vineyard Manager since 2019
Marco Lipparini (middle)
Cellar master since 2008
Daniele Parri (right)
Export Manager since 2018
Met by Gerda at the Domaine
CAIAROSSA
Tuscany, Italy
---
When you arrive at Caiarossa, you cannot remain indifferent to this splendid landscape. I can understand why the Albada-Jelgersma family (Chateau Giscours) fell in love with this place in 2004 and its potential to make great wines. Since 1998, organic and biodynamic viticulture have guided this terroir's management. The estate obtained organic certification in 2003 and bio-dynamic certification in 2005. It is one of the first certified vineyards in Tuscany! The estate covers 160 hectares, of which 38 hectares are vineyards and 30 hectares are currently in production. The vineyards are situated between 163 and 400 meters above sea level and have 10 different grape varieties planted on a well-defined terroir mosaic of 47 plots! The region looks like Chateauneuf du Pape, it has similarities with Burgundy but with a Mediterranean climate, all wrapped up in a Bordeaux spirit (Château Giscours). It's a mix of terroirs, climates and cultures!
I was welcomed by a dynamic team. People who love their work and talk about Caiarossa with passion. I have the same feeling every time I visit Giscours, because Alexander van Beek (General Manager of Château Giscours and Caiarossa) knows how to surround himself with great people.
Gerda: Tell us about you…
Daniele Parri: I studied viticulture and oenology at the University of Pisa. I did an internship at Caiarossa as part of my studies in 2012. In the seven years following my training, I worked in New Zealand, France, Tuscany, and Piedmont and completed my degree with a Master's International Wine Business in Florence. In 2017, I returned to my first love in wine: Caiarossa as export manager.
Francesco Villa: Since I was 16, I have been working in wine, I am not sure where this passion came from… I studied oenology in Florence and in 2013 I won the competition for best sommelier in Italy.
Marco Lipparini: I was born only 10 km from Caiarossa. I studied viticulture and oenology at the University of Pisa. I started in 2008 in Caiarossa, I immediately understood the potential of this beautiful terroir and I accompany the progression of this estate both in size, from 11 hectares to 42 today, and in its notoriety.
Gerda: What are the main challenges you personally face, in the practice of your work?
Daniele Parri: The main challenge is competition. In recent years, it has been easy to find as many good wines as there are regions in the world. The average quality of a bottle of wine has increased considerably over the last 20 years. The biggest challenge for a young brand like Caiarossa is to be recognized and to convey a clear message.
Francesco Villa: Another challenge is to work with 10 different grape varieties on a mosaic of 47 biodynamic plots in a Mediterranean climate! It's certainly a challenge, but it makes my job fascinating too!
Marco Lipparini: Keeping the typicity of each grape variety from its own plot in the winery. Then, we have to find balance in the blend between these 40 to 50 different wines to make the best possible wine. We are very precise; we taste about 50 samples per day during harvest.
---
The brand CAIAROSSA today and tomorrow
Gerda: What positioning (s) do you want for your brand (s) ?
Daniele Parri: To be part of the next and new generation of Super Tuscans. We are on the right path and now we have to explain Caiarossa, our approach, and our know-how: we will communicate the right message to the world.
G: What are your priorities in terms of business development?
DP: To further develop the On and Off commercial channels, both of which are vital to the company, without forgetting e-commerce, which is a new reality in distribution.
Our aim is to combine classic and modern commercial activities with welcoming directly at Caiarossa. This synergy is essential to create a stable and solid relationship between our customers, our partners and us.
G: What sales support materials are available to distributors to promote your wines?
DP: Even if it is a bit more complicated, I believe a visit to Caiarossa in Riparbella is still the best way to promote our wines. It is an experience that our distributors and their customers will not forget: the pure energy of nature.
We produce a lot of communication material such as brochures, videos, photos and other technical information. We are always ready to listen to our distributors about what they might need in order to help them deliver the right messages.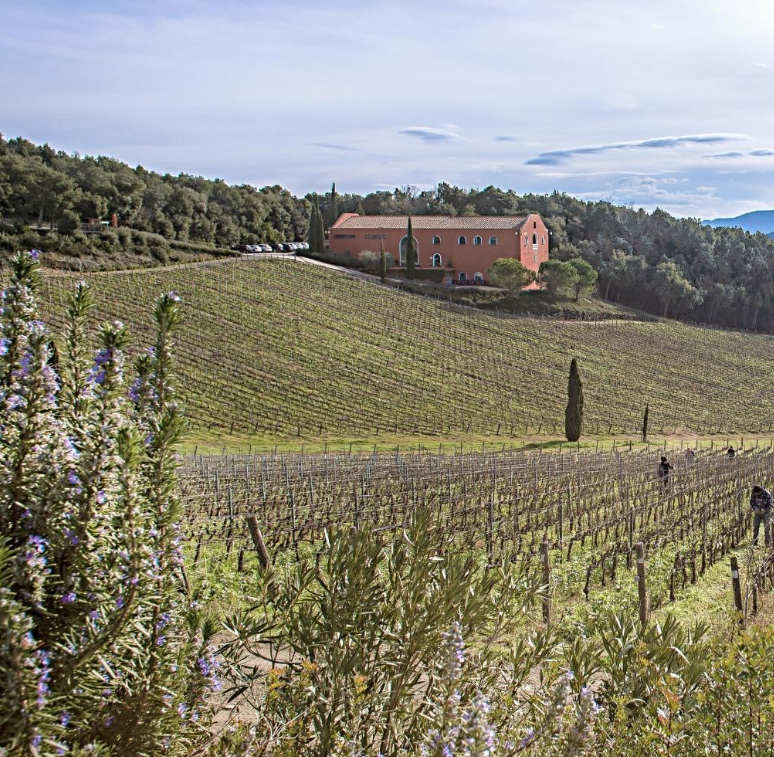 ---
 The business
Gerda: What are the main reasons for selling your wines through La Place de Bordeaux?
Daniele Parri: Thanks to our unique link with Giscours, it is quite natural that we have moved towards this mode of global distribution. As Alexander van Beek mentioned in an interview with Wine Spectator, "I've always been very convinced of the role of La Place de Bordeaux and its enormous ability to capitalise on the widest possible distribution, even if brands have already their win notoriety."
G: Has the distribution method changed since you started selling through La Place de Bordeaux?
DP: Caiarossa's distribution has received a global boost, allowing our wines to be in new markets. Integration of old distributors into this new type of distribution has been an interesting challenge. There are still some markets where Pergolaia (dominated by Sangiovese) can be distributed exclusively. I advise your customers to contact Roland Coiffe & Associés for more information.
G: Do you benefit from greater visibility thanks to La Place de Bordeaux? 
DP: Indeed, the number of our clients has increased significantly… But there are others we would like to reach, we think the best is yet to come!
Website  and  Instagram
---
The wine
Gerda: How do your wines stand out, and are unique?
Francesco Villa: Caiarossa red is the expression of the terroir with 7 different grape varieties (Syrah, Cabernet Franc, Merlot, Cabernet Sauvignon, Petit Verdot, Sangiovese and Grenache) and the expression of the vintage. We change the percentage of grape varieties in the blend every year to keep the style of this great wine: complexity, generosity, and balance.
Marco Lipparini: This style is connected with the terroir, thanks to the altitude and sea proximity, Caiarossa is very windy and has more than 40 different plots with 10 grape varieties. It is truly a unique wine because of this patchwork. We give the same attention and energy to each parcel. I often say that Caiarossa is a democratic wine: all grape varieties and all plots have the same importance.
G: Could you define an exceptional wine for me?
FV: Caiarossa (smiling)! And the wine I'll do tomorrow because I always want to make better wines. These wines are already great today and will remain so in 20 to 30 years. They are and will always remain great because they have the same finesse, the same elegance and balance on the palate. The nose will evolve but these three elements will remain. I understood this in Bordeaux during the Primeur tastings.
ML: I have the same definition of exceptional wine, "when the wine is good, it will remain good all its life."
G: What recent accomplishments would you like to share with your customers?
FV: This is our new plantation of 6.5 hectares out of a total of 10 that we bought in 2016. These parcels are beautifully situated at an altitude of over 350 meters and are an extension of our existing parcels in the Nocolino area. We planted them with Cabernet Franc, cabernet sauvignon, syrah, and sangiovese. We will soon have a total production of 40 hectares with 65 different plots! I can tell you that harvesting is complicated for us because we have to distinguish the different plots of grape varieties: in the same plots, in the vineyards and in the cellar! Sometimes, we go through the same plot 2-3 times in order to harvest the grapes in their best moment! I spend time with my team every day in the vineyards to taste the grapes. We can say that we are unique: we can make you think of Burgundy by our mosaic of terroir, with a Bordeaux influence (Giscours), without forgetting our proximity to the Mediterranean and a mix of grape varieties such as Châteauneuf du Pape's style.
Caiarossa was beyond the first domain to be certified biodynamic in 2005 in Tuscany and we will continue to move in this direction for our vineyards.
ML: We want to go even further in the inter-parcel process and are thinking of adding vats soon. It's very important to vinify each plot and each variety. It's a lot of work and it's not going to get any easier with our 65 different parcels soon. We really like concrete vats and are experimenting with amphorae.
G: You have been working in the domain for 14 years, what are the biggest changes since then?
ML: There has been a lot of change since I arrived in 2008. I started when we had 10 hectares, today we have 30 and tomorrow…. 40 in total! We probably need to extend the vat room but we want to preserve the beauty and functionality of the place: working in gravity with natural light (the previous owner made a winery according to the principles of geodynamics and Feng Shui). Nothing is impossible for Dutch, so we will do it!
G: Where will be the biggest changes in the near future?
ML: We will certainly have to do more to make Caiarossa brand known. We are not in a well-known appellation, such as Bolgheri, which can favorize brand awareness. Nevertheless, I am confident thanks to our exceptional terroir, our work, our passion and our message.
G: Your oenologist/consultant is Axel Marchal, why do you work with him? Same question for Valérie Lavigne?
ML: Since 2017, we have been working with consultants Valérie Lavigne and Axel Marchal who come to see us regularly. With them, we have gained in precision during the vinification and maturation. They decided to do blending after malolactic fermentation and therefore to raise a blended wine. Blending is done with six people: Alexander van Beek, Jérôme Poisson (general manager at AJ Domaines: Château Giscours and Caiarossa), Francesco Villa, Axel Marchal, Valérie Lavigne and myself.
FV: For the soil studies, we work with Xavier Choné, an independent agronomist (terroirs, wines, and vineyards).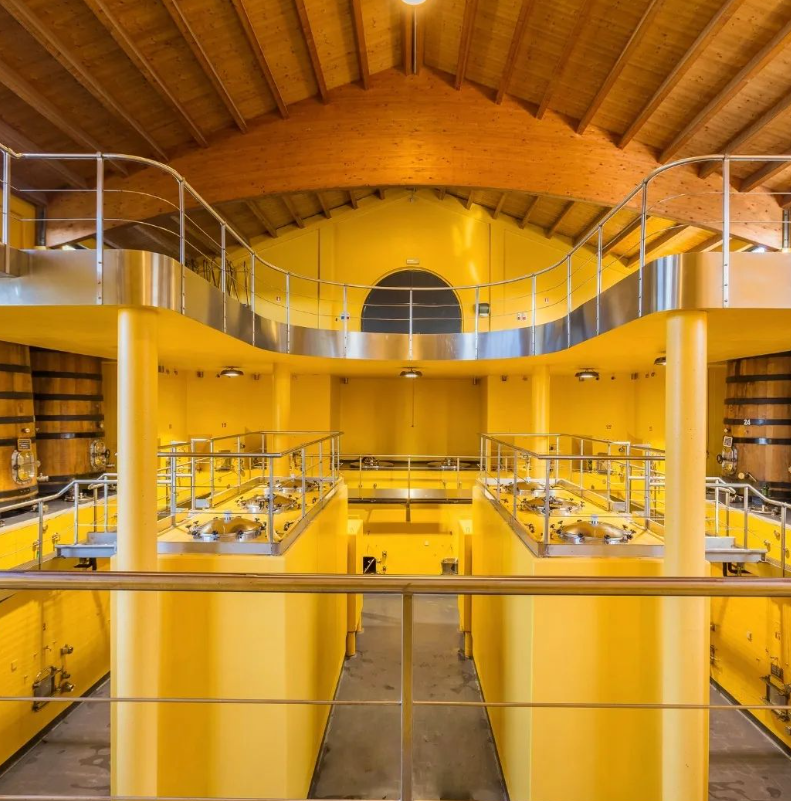 ---
 The tasted wines
Caiarossa's fascinating wines are a blend of grape varieties, terroirs and cultures in one of the world's most beautiful wine-producing areas: Tuscany.
CAIAROSSA BIANCO 2019, IGT Tuscany: 50% chardonnay, 50% viognier, the 2 grape varieties are planted on the limestone terroir of the property.
This is a type of wine that I love to enjoy both as a chilled aperitif or with cheese at the end of a meal. There are aromas of white peaches and white flowers. The palate is voluminous without being heavy, as the salinity provides support with little notes of bitterness which I love!
PERGOLAIA 2019,  IGT Tuscany: 75% sangiovese, 15% cabernet sauvignon, 10% merlot
It is not a second wine, the grape varieties are different from Caiarossa. It is the most Italian of all the wines: dominant Sangiovese from Tuscan coast. The bouquet is intense, with aromas of dried herbs. It is generous due to merlot and structured by cabernet sauvignon. To be enjoyed right now!
ARIA DI CAIAROSSA 2019,  IGT Tuscany: 30% merlot, 25% cabernet franc, 20% syrah, 20% cabernet sauvignon, 5% grenache 
This wine comes from Nocolino parcels. The highest terroir mosaic in Caiarossa: 350 meters. Five different grape varieties and 12 months of barrel ageing, 20% of which are new. Aromas of black fruits rounded off by some spices. The wine is fleshy on the palate with a good structure provided by the two Cabernets. The wine has a nice finish with length.
CAIAROSSA 2019, IGT Tuscany: 26% syrah, 24% cabernet franc, 23% merlot, 14% cabernet sauvignon, 7% petit verdot, 4% sangiovese, 2% grenache
The typical blend of this magnificent estate. Marco is right, this terroir has great potential. This wine is the soul of the terroir. It is complex, generous: the vinification is mastered. There is black fruit but also minerality. It starts out broad but immediately the vertical length arrives to push the wine into the mouth. It is already very beautiful and this estate has potential to be great with the vines' age and people's dedication. Well done to the whole team!
Caiarossa is sold by Roland Coiffe & Associés except in the following markets: Italy, Canada.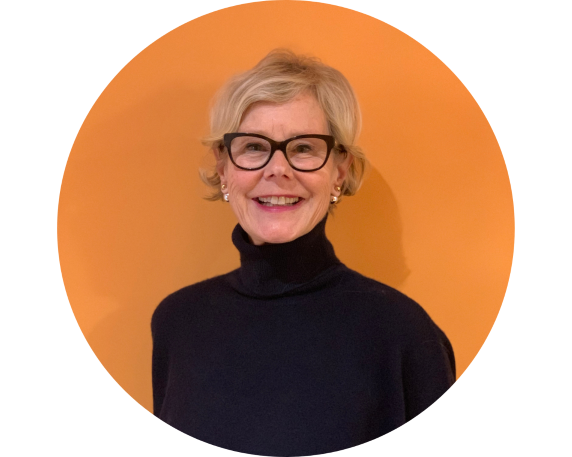 Gerda BEZIADE has an incredible passion for wine and perfect knowledge of Bordeaux acquired within prestigious wine merchants for 25 years. Gerda joins Roland Coiffe & Associés in order to bring you, through "Inside La PLACE" more information about the estates we sell.