Giovanni Mazzei
Export Manager
Met by Gerda at the Domaine
MAZZEI
Tuscany, Italy
---
I was welcomed by Giovanni Mazzei, in the modern Fonterutoli winery, built in 2012. Giovanni is export manager and represents the 25th generation of the Mazzei family, one of the oldest families in Tuscany, present in Chianti Classico since 1435. They are closely linked, not only to winemaking history, but also to political and cultural development of the entire region. It is an estate where respect for the family's wine-making history is combined with modernity in order to make the best possible wine every year. Respect for the terroir and innovation are the driving forces behind development. The Mazzei estate, which is 600 years old, is located in the heart of the magnificent Chianti landscape, overlooking Siena. It covers 650 hectares with 117 hectares of vineyards at an altitude of 220 to 570 meters. The sandstone terroir is made up of minerals and is divided into 120 parcels. Roland Coiffe & Associés distributes three wines produced by Chateau de Fonterutoli : Siepi IGT Toscana, Concerto di Fonterutoli IGT Toscana and Philip IGT Toscana.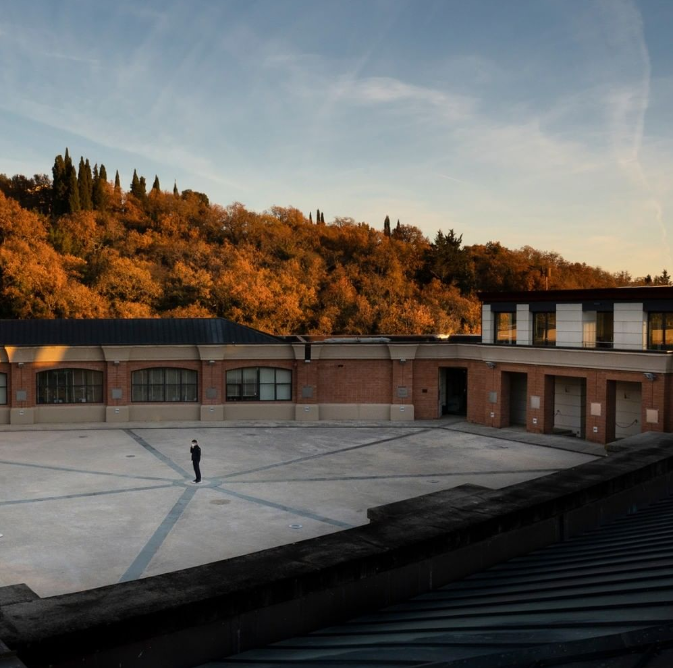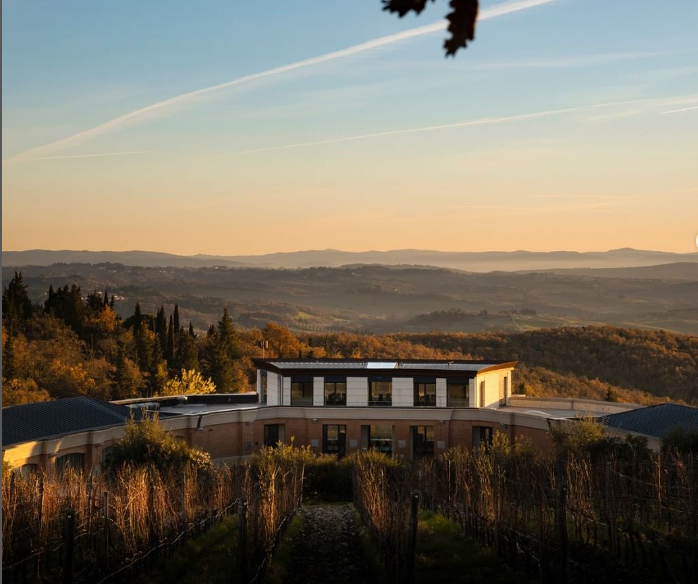 G: Tell us about you…
Giovanni Mazzei: I am the 25th generation of the Mazzei family and we have been producing wine since 1435. Wine is my passion. I started my career in 2006 with a fantastic first experience in New York. Now I am in charge of exporting all our estate's wines, including the three wines we market through La Place de Bordeaux. We sell about 80% of our production for export.
G: What are the main challenges you personally face in the practice of your work?
GM: Make sure to keep a high level of creativity. We don't have to change things all the time but we have to keep enthusiasm, and a fresh eye in order to keep a fighting spirit.
We have the privilege of heritage but at the same time, we keep renovating to pass on our heritage to the next generation. We have already been doing this for 25 of them. Wines are part of humanity and our history.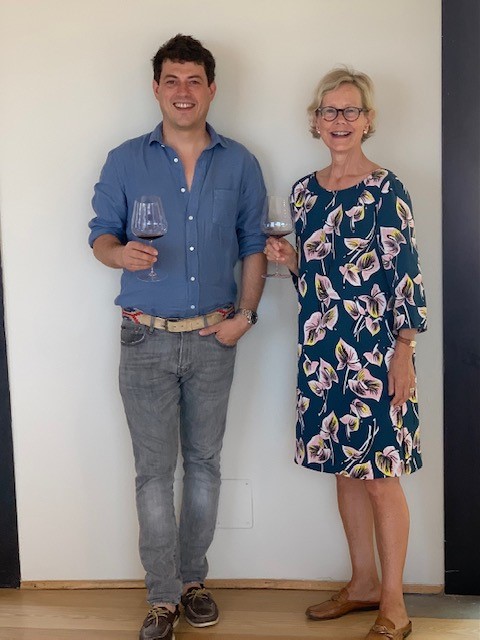 ---
The brand MAZZEI today and tomorrow
Gerda: What positioning(s) do you want for your brand(s)?
Giovanni Mazzei: The highest positioning and that people realize that we make one of the best wines in the world. Price is a powerful marketing and comparison tool for customers: the question is "what do our wines represent".
G: How do your wines stand out, and are unique?
GM: Sangiovese brings freshness and dynamism. Merlot gives roundness and more depth in mid-palate. Our wines are brilliant and have a powerful character due to the unique location of our vineyards: a historic terroir, a magical place, full of resources for the vine. Finally, our wines are very drinkable, going perfectly with all types of food.
G: What future project are you currently working on (technical, commercial)?
GM: Many projects, we are constantly improving our methods!
From a viticultural point of view, we are more precise in the grape selection, we have implemented an intra-parcel selection during harvest.
From a technical point of view, we are not doing any pumping over only grape-treading or keeping the cup immerge. We have installed a gravity system for grapes reception, and use an optical sorting machine.
G: What is the status of your properties in terms of "ecological transition"?
GM: We have been following the organic farming method since 2006, but we are not certified. We have a protocol with the University of Florence and, thanks to them, we use a dose of copper that is 35% lower than what is allowed in organic farming. Our environment is very diverse and has been respected for 600 years, so the result is really logical: the vines are balanced in their natural environment.
Environmental issues are a great concern to us, and we want our heritage to be sustainable. It is important to pass on our estates to the next generation who will be even more sensitive to this subject. Of the 650 hectares, 120 are vines, the rest is forest. This brings biodiversity and oxygen. We aim to have a small environmental footprint as possible, and we closely monitor our carbon footprint, in order to improve our practices.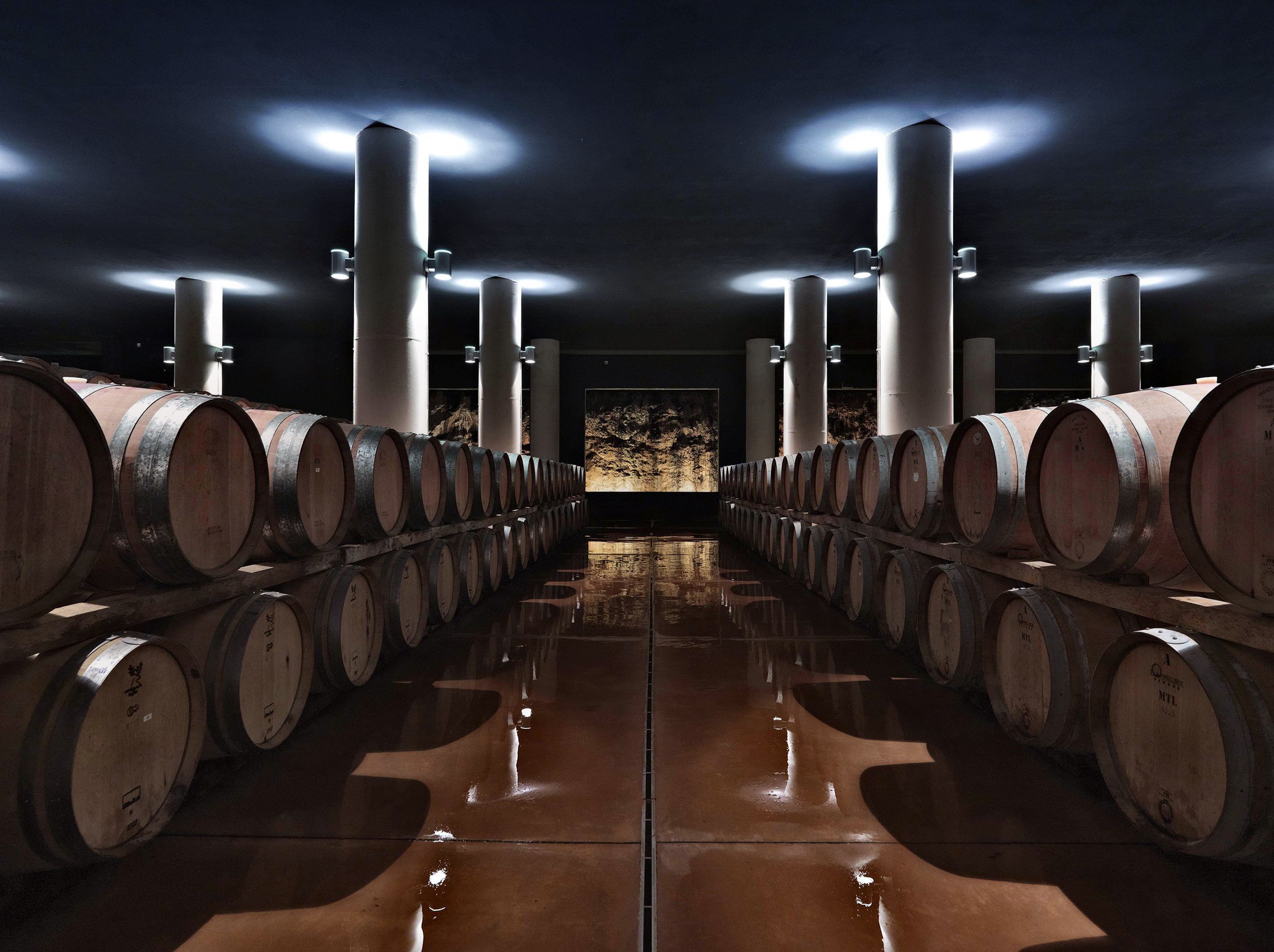 ---
The business and La Place de Bordeaux
Gerda: What are your priorities in terms of business development?
Giovanni Mazzei: We have a fine analysis of our distribution: our wines are offered in good places around the world and we are quite happy with that. We have to continue to distribute not in volume, but in quality. I used to travel about 150 days a year, but that's not necessary anymore. We have to change our way of promoting our wines. Encouraging immersive visits to our terroir for distributors, consumers, and wine lovers is one of them. We are receiving about 15,000 visitors per year and we want more.
G: What supports are available to distributors to promote your wine?
GM: Website, social networks, flyers… I am available and attentive to your needs.
G: What are the main reasons for selling your wines through La Place de Bordeaux?
GM: Its access to distribution is global and efficient because negociant of La Place de Bordeaux all sell the same wines. La Place sells in 120 countries and to a large number of customers in different ways. Relationships are different with customers. So the difference between all of you and me is the people.
Some figures:
Siepi: total production of 35,000 bottles with 50% sold through La Place de Bordeaux and a geographical sales restriction for Italy.
Concerto di Fonterutoli: total production of 35,000 bottles with 50% sold through La Place de Bordeaux and a geographical sales restriction to Italy and Switzerland.
Philip: total production of 100,000 bottles with 25% sold through La Place de Bordeaux and a geographical sales restriction to South Korea.
G: Has the type of distribution changed since you started selling through La Place?
GM: No, it doesn't seem to me that it is the type of distribution that has changed, but the number of customers.
G: Do you get more visibility through La Place de Bordeaux?
GM: Yes, of course. Number of customers has almost doubled. Each negociant, with its specificity, has something to bring to the table and we are very happy about that.
Gerda: Do you have any old vintages that we can offer to our customers?
Giovanni Mazzei: We keep vintages for our collection, our library and for events…. This is not enough to be able to offer them to the market.
G: Can you mention an unforgettable vintage of Siepi?
GM: Siepi 2015: it's amazing…. although everyone loves 2016.
2015 is the year my son was born: I love the style, its bright fruit, it's powerful and vibrant.
Website  and  Instagram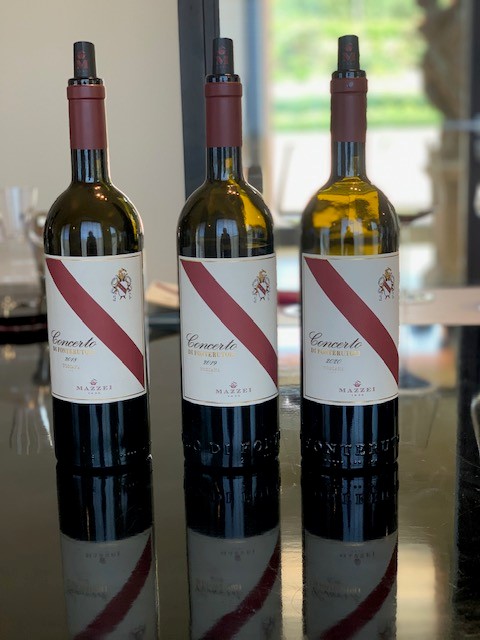 ---
The tasted wines 
Philip 2019, IGT Tuscany: 100 % cabernet sauvignon
The name is a dedication to Philip Mazzei, 1730-1816, an illustrious ancestor of the family. As Giovanni says "this wine embodies the new world spirit of Tuscan winemaking". The grapes come from different parcels of the family estates. They are all vinified in the modern Funteritoli winery and aged with 30% new French and American oak barrels.
It has lovely aromas of wood and vanilla. There is volume on the palate, liveliness and freshness that finishes the wine beautifully.
Concerto di Fonterutoli 2018, IGT Tuscany: 80 % sangiovese, 20 % cabernet sauvignon
This is a beautiful, fruity, well-balanced wine from a warm vintage. The Cabernet Sauvignon brings structure to the mid-palate but the finish is dominated by superb Sangiovese that is so fully expressed in Chianti Classico.
Concerto di Fonterutoli 2019, IGT Tuscany: 80 % sangiovese, 20 % cabernet sauvignon
It has 2018 style but in a more powerful way. It has dried herbs and spices aromas. It has more structure and nice layers of black cherry. It needs time to show its full potential but it is already great wine!
Concerto di Fonterutoli 2020, IGT Tuscany: 80 % sangiovese, 20 % cabernet sauvignon
Again, a fine example of what the Mazzei family is able to produce from Fonterutoli estate's beautiful terroir. The balsamic style of a deep sangiovese, surrounded by cabernet sauvignon, the wine is bright, punchy.
Siepi 2018, IGT Tuscany: 50 % sangiovese, 50 % merlot
Siepi is a vineyard in Castellina. There is a unique microclimate with significant temperature differences between day and night during summer. As Giovanni explains, "we thought that Merlot could grow and express itself very well in Siepi, and my grandfather planted it. At first, we didn't all agree on the blend proportions for Siepi and in the end, we settled on 50-50! This was the best decision as no single grape variety is dominant".
Siepi 2018 is quite powerful but with a long and intense freshness. A nice balanced blend of the two grape varieties. It is complex with dark berry notes and dense tannins.
Siepi 2019, IGT Tuscany: 50 % sangiovese, 50 % merlot
This is definitely an exceptional vintage from Siepi. It has everything you would expect from a great wine. It's powerful but with elegance and nuance. It will have incredible ageing potential and if you like to drink it now, you should decant it hours before. BRAVO!
Siepi 2020, IGT Tuscany: 50 % sangiovese, 50 % merlot
This wine will be next released in September. Also here, you can find the power of the wine without ever going too far. This makes Siepi so fascinating. The black fruits are present with a hint of sangiovese pushing the wine up. Nice lingering length.
The wine Concerto from Mazzei is sold by Roland Coiffe & Associés except in the following market: Italy, and Switzerland.
The wine Siepi from Mazzei is sold by Roland Coiffe & Associés except in the following market: Italy.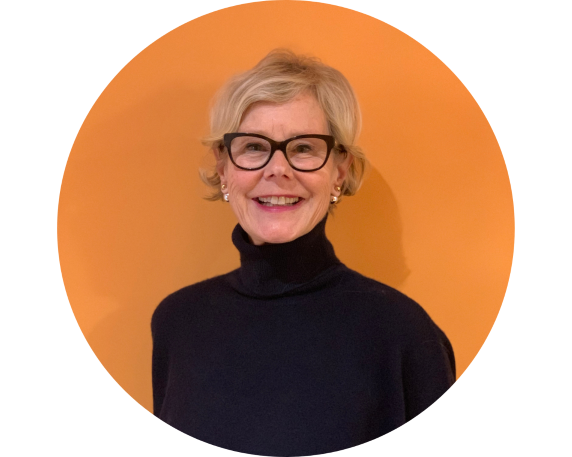 Gerda BEZIADE has an incredible passion for wine and perfect knowledge of Bordeaux acquired within prestigious wine merchants for 25 years. Gerda joins  Roland Coiffe & Associés in order to bring you, through "Inside La PLACE" more information about the estates we sell.