Stéfano Carpaneto
Tenuta Tignanello Director at Marchesi Antinori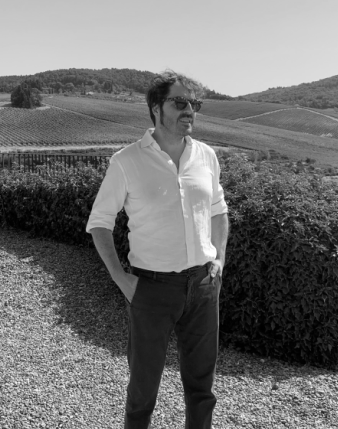 Francesco Visani
Commercial Director
Met by Gerda at the Domain
Marchesi Antinori
Tuscany, Italy
---
The family Antinori is one of the most established families in wine, they have been producing since 1385! It is a family that has been able to maintain tradition with an entrepreneurial spirit of innovation. The family had the genius idea of creating Super-Tuscans, with Tignanello in 1971 followed by Solaia in 1978.  Both wines are produced at the beautiful property of Tenuta Tignanello which is located in the heart of Chianti Classico and covers 319 hectares of which 130 is under vines.
Let's ask some questions to Francesco Visani, commercial director and responsible for the relationship with La Place de Bordeaux, and to Stéfano Carpaneto, Director of this beautiful property which belongs to the Antinori family since the mid 1800's.
Gerda: Tell us about you…
Francesco Visani:I have been working for Marchesi Antinori since 2006, and for the last 12 years as sales manager for Solaia, Tignanello and Marchesi Antinori Chianti Classico. I am the person who is in contact with the Place de Bordeaux and the importers/distributors all around the world.
Stéfano Carpaneto: This year I celebrate my 20th birthday in the Antinori group. I am an agronomist and studied agriculture in Florence. My first job in the group was at one of our properties on the coast. I came back to the region Chianti Classico in 2005 and I am the director of Tenuta Tignanello since 2008. I am responsible for all processes from production, to hospitality and undertaking new challenges like climate changes we have to face. With my team, we give our best for this wonderful estate.
G: What are the main challenges you personally face, in the practice of your work?
Stéfano Carpaneto: I would say that there are 3 main challenges nowadays:
Climate changes and how it affects our vineyard. This year we had a warm winter and a very warm spring and summer. Very important is now what will happen during the rest of the growing season. We are worried as well about the less rainfall.
Human component: due to the Covid there is a change of mentality around workers: hire employees, keep them…
We have to prepare ourselves to transmit our knowledge to next generations. They have to understand the spirit and philosophy of Tenuta Tignanello. This is really an important part of my job.
Francesco Visani: We are lucky because we have a high demand for our wines. Nevertheless, I have to find a balance between different markets and be very careful by choosing the right partners: who are the right ones for Solaia and Tignanello. Remember that Tignanello and Marchesi Antinori Chianti Classico are sold through la Place only for China. My goal is not to sell more but to sell better.
I have to find as well the right way to promote our wines. There are new and many ways to do so. That's why it is so important to travel. I like traveling and now, I can do it again, except to China. It is important to share our way of production, style of wine, Italian life. Etc…. We can only promote our wines if importers/distributors/wine lovers come to visit us or when we travel. Another challenge is how to reach some type of customer in a specific market.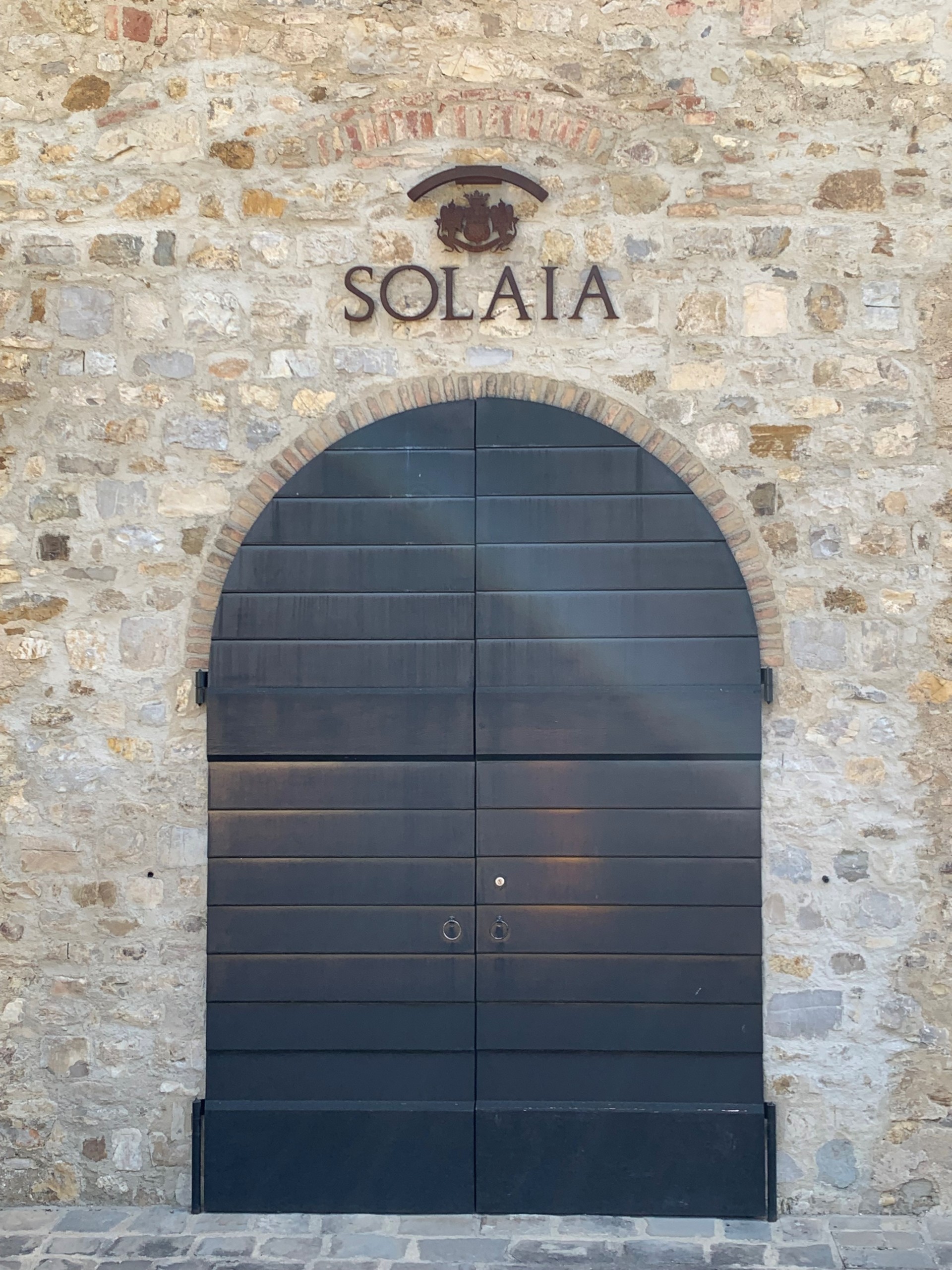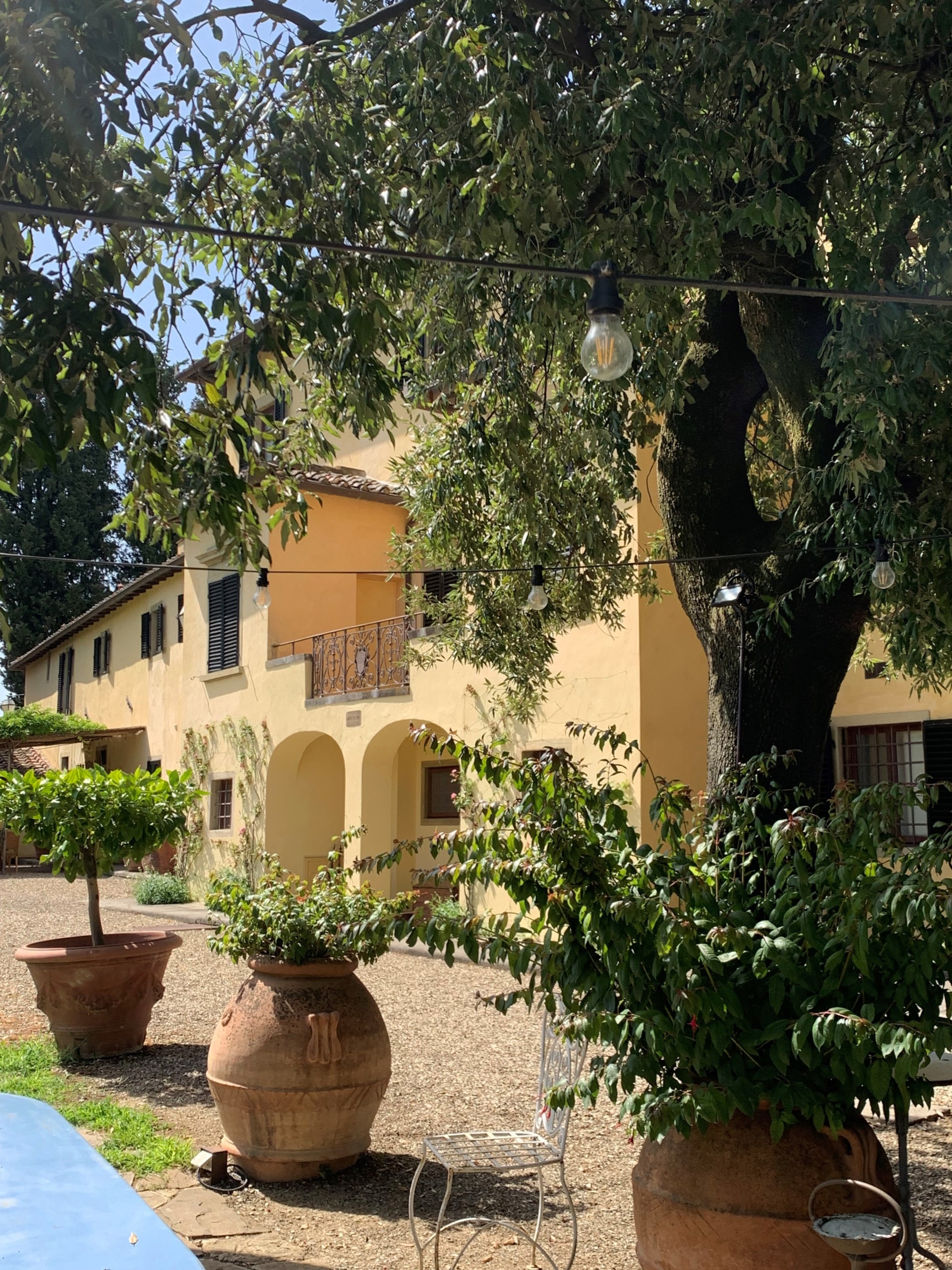 ---
The brand Solaia today and tomorrow 
Gerda: What positioning (s) do you want for your brand (s)? 
Francesco Visani: For Solaia to be considered among the best wines in the world. To increase the perception and image among collectors and wine lovers. We are going in the right direction but we haven't achieved 100% of our goal yet.
G: How do your wines stand out, and are unique?
Stéfano Carpaneto: Our wines are unique thanks to where they are produced: the terroir. It guarantees the expression of the grape variety and it respects the mirror of the vintage. Both for Solaia and Tignanello the grapes grow under unique conditions:
Soil is poor and has a lot of stone and clay, which maintains water.
Exposition and position of vines. There is wind and the property is facing the sea (no other hills in front of us till the coast).
Variation between high temperature during daytime but cool during the night.
In this terroir sangiovese, cabernet sauvignon, and cabernet franc are giving a unique expression: there is vibrancy, some tannin, sweetness, thanks to sangiovese, finesse and body without being too powerful thanks to cabernet sauvignon. It evolves with elegancy and character.
In 1978, we understood the potential of cabernet sauvignon in this unique place. Nobody planted this grape variety before! In 2003, we did a crucial investment to build a cellar. The first vintage was in 2004. It is like cooking, you need the right kitchen for the right meal. It is frequent that technology comes after the wine's development.
G: What recent accomplishments would you like to share with your customers?
SC: We have bought after many years of negotiations 20 hectares from our neighbors on the hill of Tignanello. This parcel is located in the middle of our vineyard and you can imagine we are very pleased with it. We are studying how much we will replant, and which grape variety. We are even thinking to plant a part with trees. With climate changes, there are factors we need to take into consideration, such as the intensity of rainfall (water must soak into the ground), the row orientation, etc. We have to think in a sustainable way like the Antinori family always did.
FV: I am happy and proud, not only for myself but also for the team, that today, Solaia's demand is high in many countries. We get increasing demand from small countries in Africa which we never had before, but also from South America. I want to develop our distribution on these two continents. Demand is increasing in other Asian countries. It reflects the brand's strength and the distribution system's capillarity. Ratings are important but even with ratings of 97, which is "average" for us, demand continues to be strong. I am proud of all of us. We are on the right track for Solaia to become an Icon wine!
G: How far along are your property(ies) in the "green transition"?
SC: We are investing a lot in research and we aren't using herbicides for many years. We could probably produce the same quality by organic farming but how to do without losing quantity? It is fundamental to protect our vineyard from global warming and drought. We have a forest which is a treasure for us. We have to maintain it and perhaps even increase it through well-adapted forest management. All those questions are taken more and more into consideration with the human fact at the property: the happiness of the workers. We do have a family approach at the estate, everything is linked together.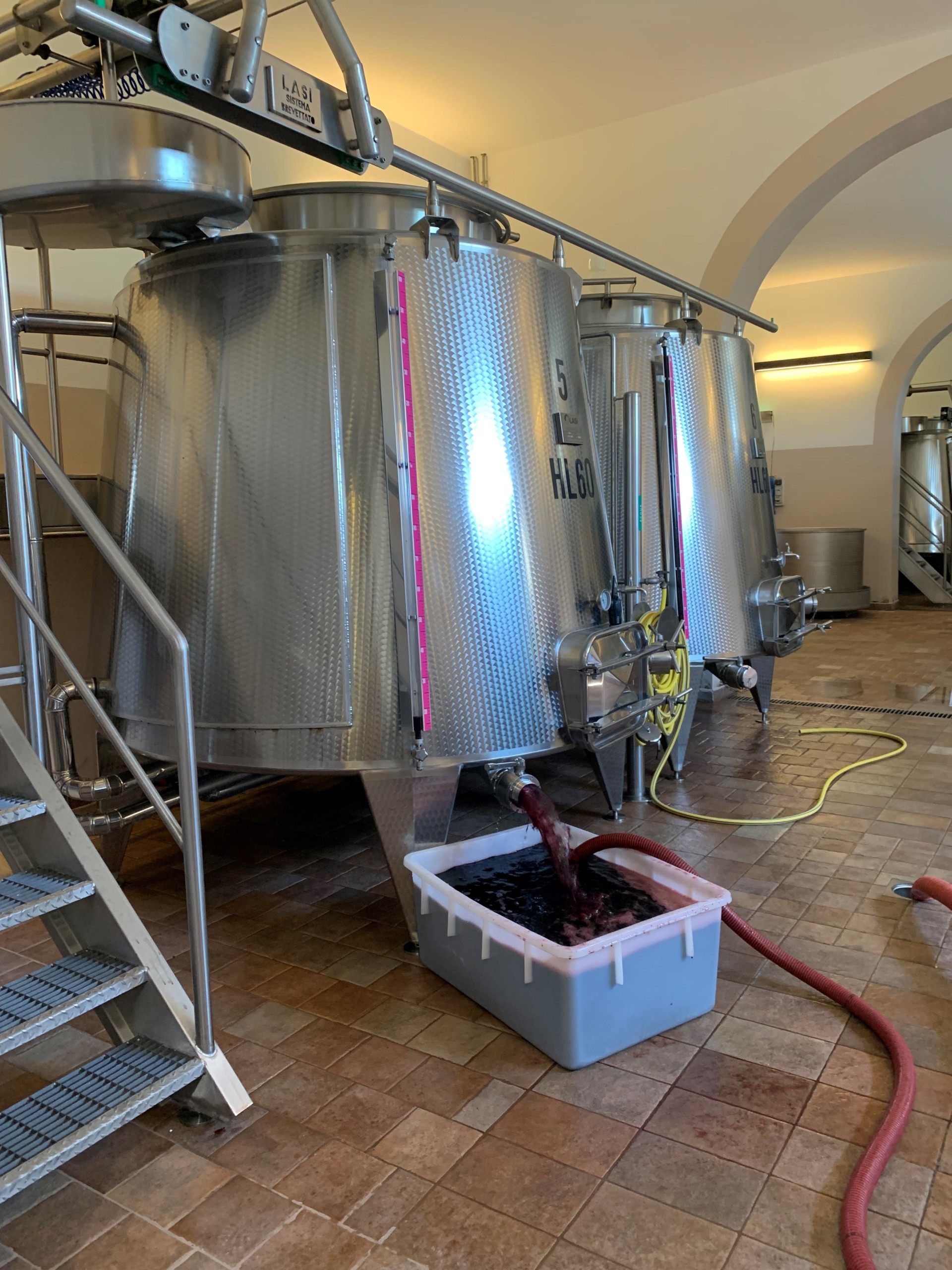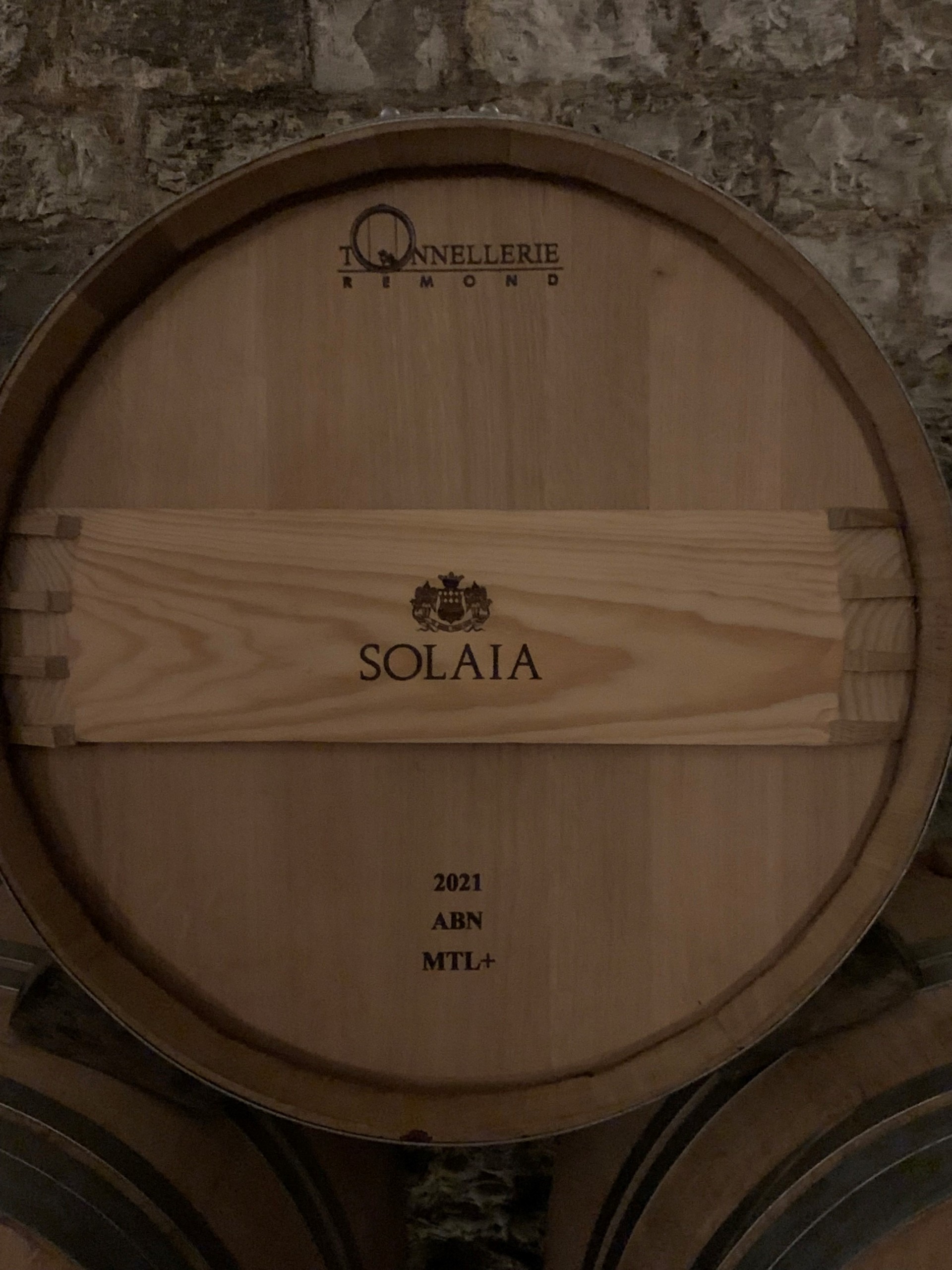 ---
The business and La Place de Bordeaux
Gerda: What are your priorities in terms of business development? 
Francesco Visani: Our goal is to increase the quality of distribution, and to select customers one by one. We already started a few years ago but we have to go deeper in this direction. We still have some customers who are not the right ones for our brand because of their policy, pricing and communication around our wines. Our production volume won't increase. So, the only way to achieve our goals and to increase in prestige and status of the brand is to do a better selection of our customers. The Antinori House is already very strong in the BtoB distribution. Solaia has to be stronger in the BtoC segment by doing more selection and go to high quality customers. It is a real challenge!
G: What sales support materials are available to distributors to promote your wine?
Francesco Visani: We haven't invented anything new and everything is available: internet, social media, fact sheets etc…. There is one thing I want to do: communicate more around older vintages of Solaia. We have a project to release a small quantity of our wine 6 months after the September release. 10 years ago we started already to sell small quantities by auction. It is very useful as a communication tool. But again, we aren't inventing a "space shuttle".
G: What are the main reasons to sell your wines through La Place de Bordeaux?
Francesco Visani: In 2009, I met several negociants and two courtiers. Solaia was, at that moment, not famous and not developed in Asia where the Bordeaux wine brands were already established thanks to la Place. So, the first goal was to reach the Asian market. The second goal was to integrate the distribution system of la Place into the network of the Antinori House. We deal with 150 exclusive importers all around the world and have all control of distribution this is something you don't have by selling through la Place de Bordeaux.
The good thing about la Place the Bordeaux is the capillarity of its distribution. La Place has the know-how of more than 300 years of distribution and it can reach all potential clients around the world. Less positive for us is that we have less control of distribution. La Place is tempted to sell to everybody very quickly and some customers are not the right ones for Solaia.
G: Has the type of distribution changed since you sell through La Place?
Francesco Visani: Oui (Francesco speaks fluently the language of Molière) for sure! We are now able to reach more distributors who sell to wine collectors. Working with importers who are exclusive to your brand is effective for a strong presence in restaurants, and wine shops but less effective if you want to work with high-end private collectors. This part of the business is improving thanks to la Place de Bordeaux.
G: Has the number of clients changed/do you get a larger exposure thanks to La Place de Bordeaux?  
Francesco Visani: Yes, we are selling less volume to more customers. It is the strength of the capillarity!
---
Next release
Gerda: The next release of Solaia September will be the vintage 2019, can you tell us about this vintage?
Stéfano Carpaneto: Solaia 2019 is a beautiful vintage. It is completely different compared to the other vintages in terms of season. It was a longer growing season, we had more rain and production is a little higher. It is certainly classier than 2017 and 2018. To be honest, we were a little bit worried after the fermentation because it is not as structured as 2018. But it is one of the vintages I enjoyed producing and the result is brilliant! We have worked hard in the vineyard and in the winery. We have changed a little bit the choice of oak. We pre-order 20% of our barrels in June and the remaining 80% immediately after the blend which we do after the malolactic fermentation (in used barrels). This allows us to adjust our type of barrel depending on the vintage style. It is a tailored made decision to bring more preciseness into wine.
In 2019 there will be a little bit more of cabernet franc: 10%. It was between 7 and 8% in the past. 2019 is refined, it has high precision, it is vertical and straight instead of powerful. It has a beautiful tannin structure and a more elegant character.
G: Can you mention an unforgettable vintage of Solaia?
Stéfano Carpaneto: I have two vintages I like to mention. First of all, 1997. I remember very well that this vintage was selected by the Wine Spectator as the best wine of the year. I was convinced that it was a wine that I could never drink and in 2009 the magical and unforgettable moment arrived.
The other vintage is 2015: the best vintage ever produced till that moment. It has balance, complexity, depth and 100 points from Robert Parker and James Suckling!
Francesco Visani: For me, it is 1994. The first tasting I had of this vintage was at the property from a double magnum. It was an unexpected moment.
Also 2016, the second time Solaia obtained 100 points from Robert Parker and James Suckling. For me, it has more finesse and excellency than 2015 which was a smiling vintage. 2016 is more precise, and brighter than 2015. It is the perfect Solaia and the one I like most in terms of style.
---
The tasted wines
During a lovely lunch with great Italian food we have enjoyed the 3 wines produced at Tenuta Tignanello:
Marchese Antinori, Chianti Classico, DOCG Riserva 2019:
Aromas of deep red fruit. You can find even some wild cherries, which is the lovely freshness the sangiovese always brings. It is mouth-filling with a lot of liveness and a little bit of saltiness which brings the wine to a long end.
Tignanello, IGT, Toscane 2013 :
Fantastic to drink a Tignanello of 9 years old and it has still great potential. You will find everything in our glass of this Super Tuscany wine. The aromas are dominated by the sangiovese but in mouth this fantastic Italian grape variety is lifted by a touch of Bordeaux with gives it more a horizontal dimension. Like we say in France: Magnifique!
Solaia, IGT, Toscane 2011 :
It shows the wish of the Antinori family to make a wine in Tuscany dominated by cabernet sauvignon: 80%. Francesco is right: Solaia belongs definitely to the Icon Wines in the world. This wine has everything, from complexity to depth, length and most and overall….. history in your glass!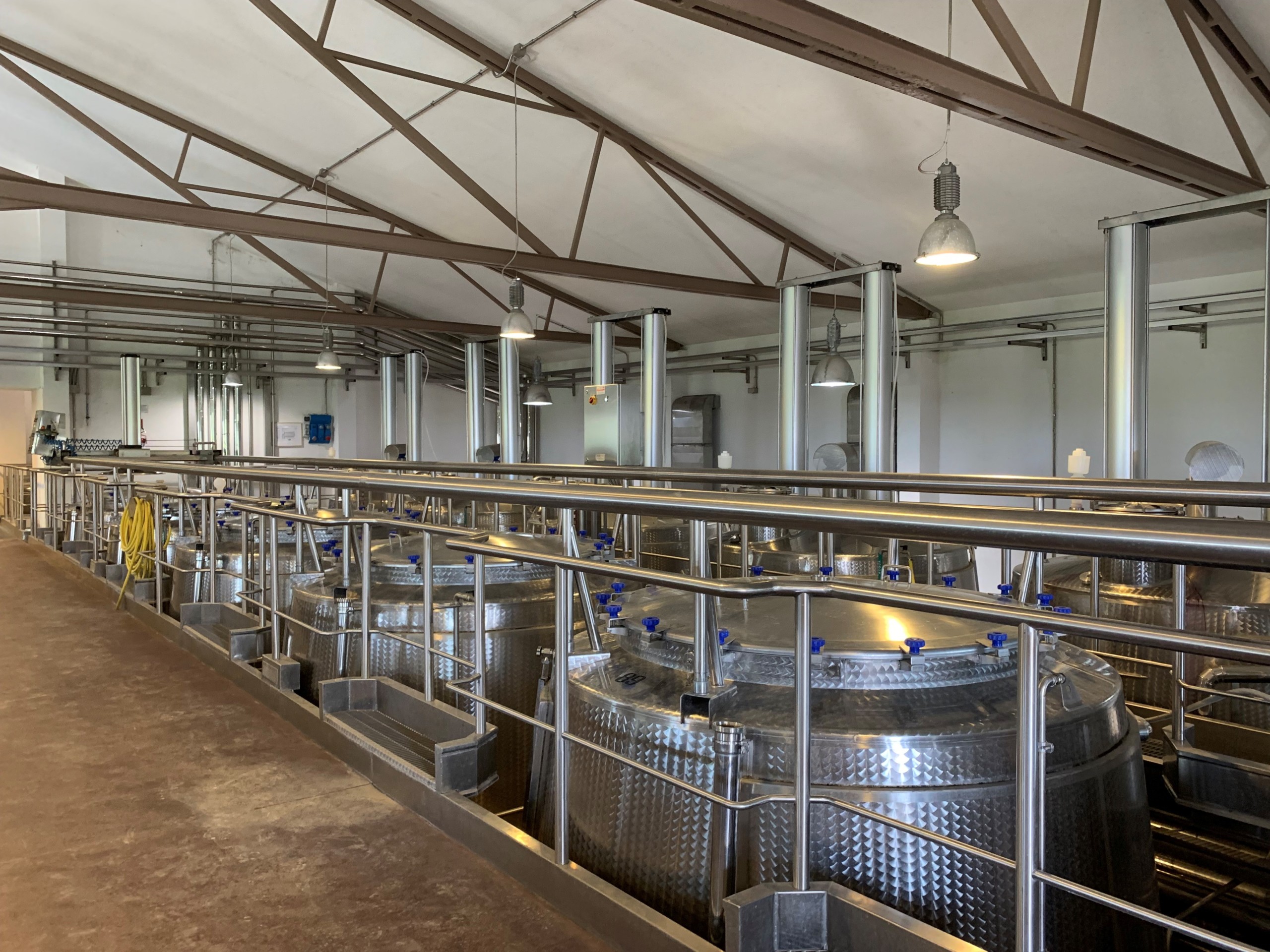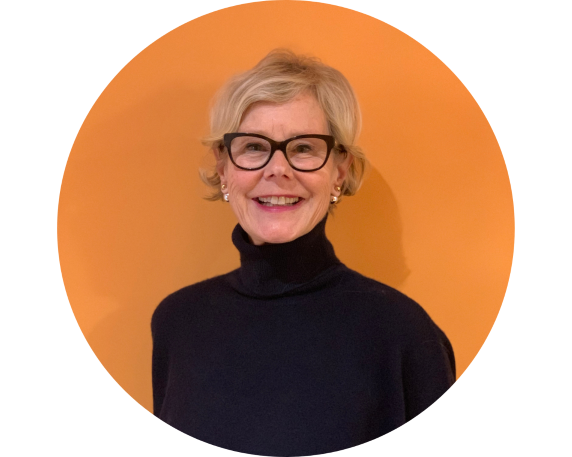 Gerda BEZIADE has an incredible passion for wine and perfect knowledge of Bordeaux acquired within prestigious wine merchants for 25 years. Gerda joins  Roland Coiffe & Associés in order to bring you, through "Inside La PLACE", more information about the estates we sell.