Aymeric de Gironde and Rosie
President of the management board
Working at the estate since 2017
Met by Gerda at the Château
Château Troplong Mondot
1er Grand Cru Classé
Saint-Emilion
---
Gerda: Tell us about you…
Aymeric de Gironde: I am a passionate man and I love beautiful things, wine being one of them. Even though I am a farmer in my heart, I love walking through the vineyards as much as I love walking through a beautiful hotel in New York, one not excluding the other! I believe deeply in kindness.
Gerda: What are the main challenges you personally face, in the practice of your work?
Aymeric de Gironde: There are several challenges:
The biggest challenge is to gather a team behind a project that will be carried over the long term, that will remain inspiring for everyone
Making a wine that looks like its place of origin
To keep our level of excellence in everything we do.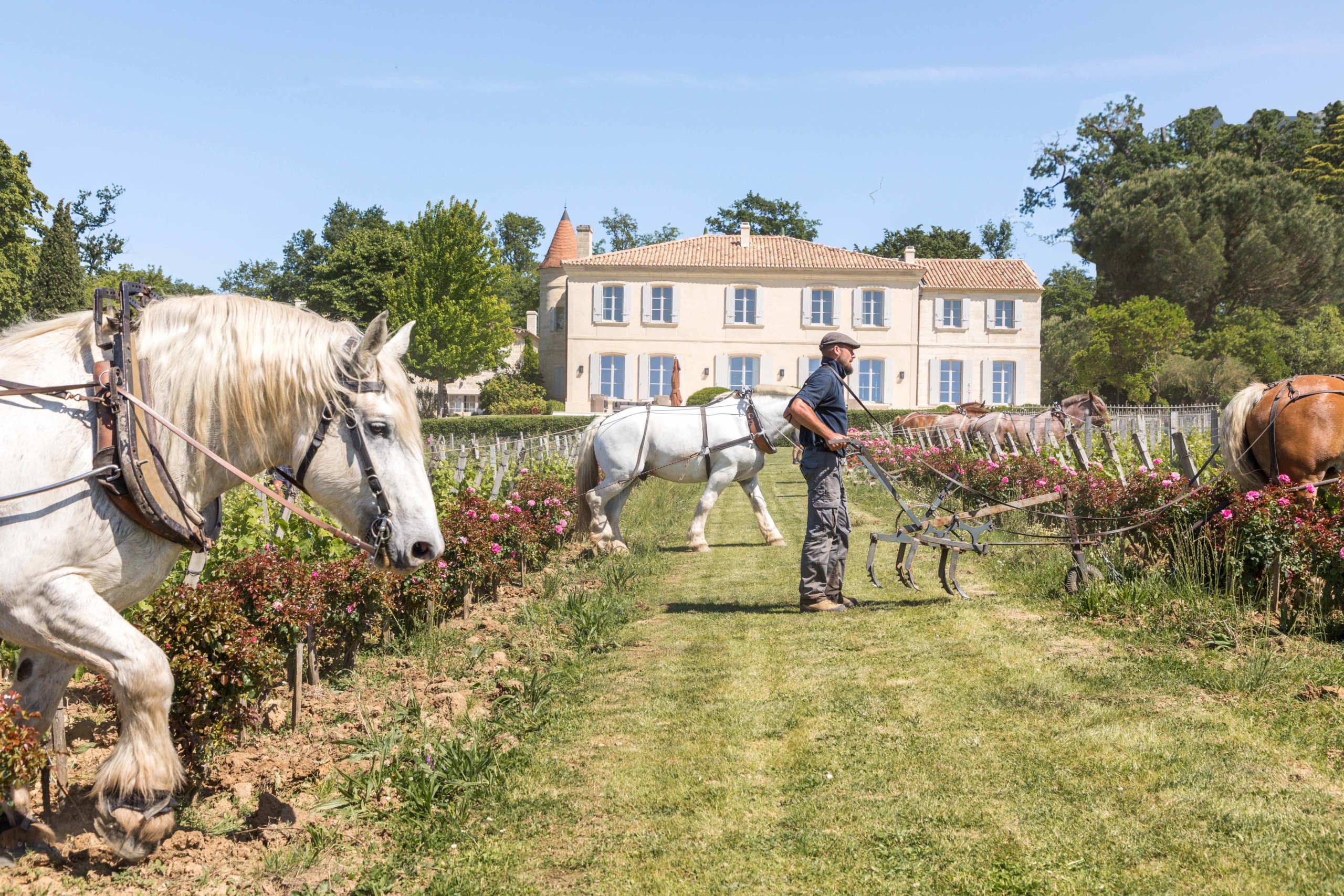 ---
Harvest 2021
Gerda: How did your harvest go?
Aymeric de Gironde: Strangely, I experienced the last harvest very simply. Vineyards on very large terroirs have the ability to slow down climate changes. The great terroir of Troplong Mondot played this role this year. We were very calm, without any external pressure that would have forced me to make tough decisions. We harvested at our own rhythm for a month and were able to wait for the maturity of each plot. We made a wine that I like very much and that I am sure many people will like!
---
The brand Troplong Mondot today and tomorrow
Gerda: What positioning (s) do you want for your brand (s)?
Aymeric de Gironde: For Mondot, I would like to stabilize distribution with a constant price positioning that provides a simple and reassuring reference point.
As for Troplong Mondot, we have one of the greatest terroirs in Saint-Emilion, this wine has a very pure expression of the place it comes from. My job is to reveal it. I want to be at the top of the appellation and recognized among the best.
G: How do your wines stand out, and are unique?
AG: Our two wines are a true representation of the place, characterized by a type of soil found nowhere else. Moreover, this soil benefits from the appellation's highest point. Troplong Mondot terroir gives its wines a controlled power and a great aromatic palette.
G: What recent accomplishments would you like to share with your customers?
AG: First of all, the magnificent renovation of the estate which has been carried out since the purchase by SCOR Group (a French reinsurance company). 
I am also proud of our vats room, which is a beautiful tool allowing us to obtain an optimal level of precision in vinification.
The renovation of our restaurant is also a success. Guests can enjoy a unique experience in the middle of the vineyards.
G: What future project are you currently working on?
AG: We constantly have new projects! First of all, we continue to develop the reception for negociants, distributors and final consumers. Secondly, we are working every day to carry out our CSR (Corporate Social Responsibility) policy, which is a key point for a company in order to gather the team around a common project and a vision.
Another project is to reduce by 50% by 2030 and be at 0 by 2050! We are members of IWCA (International Wineries for Climate Action). For example, since 2021, we have been using our vine canes, which have been transformed into peelings, as the sole source of heating for the entire buildings.
G: How far along are your property(ies) in the "green transition"?
AG: We are very serious about this by moving forward in a scientific and structured way. We can quickly fall into 'green-washing'. Our involvement is in our DNA and we don't do it for advertisement. We are implementing agroecology that respects nature. I can guarantee that Troplong Mondot wines have zero traces of phytosanitary products. This is a guarantee that I want to give to the end consumer!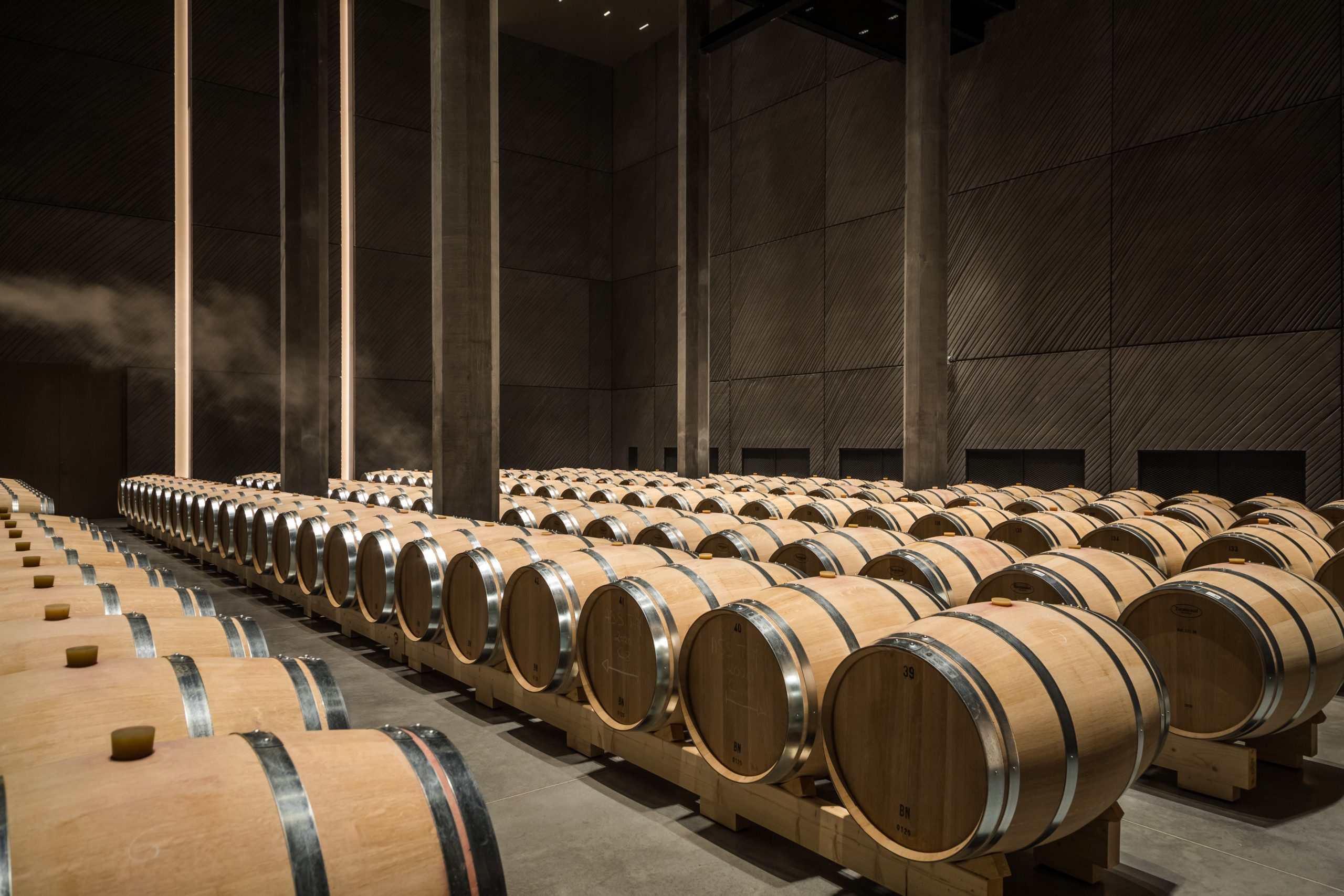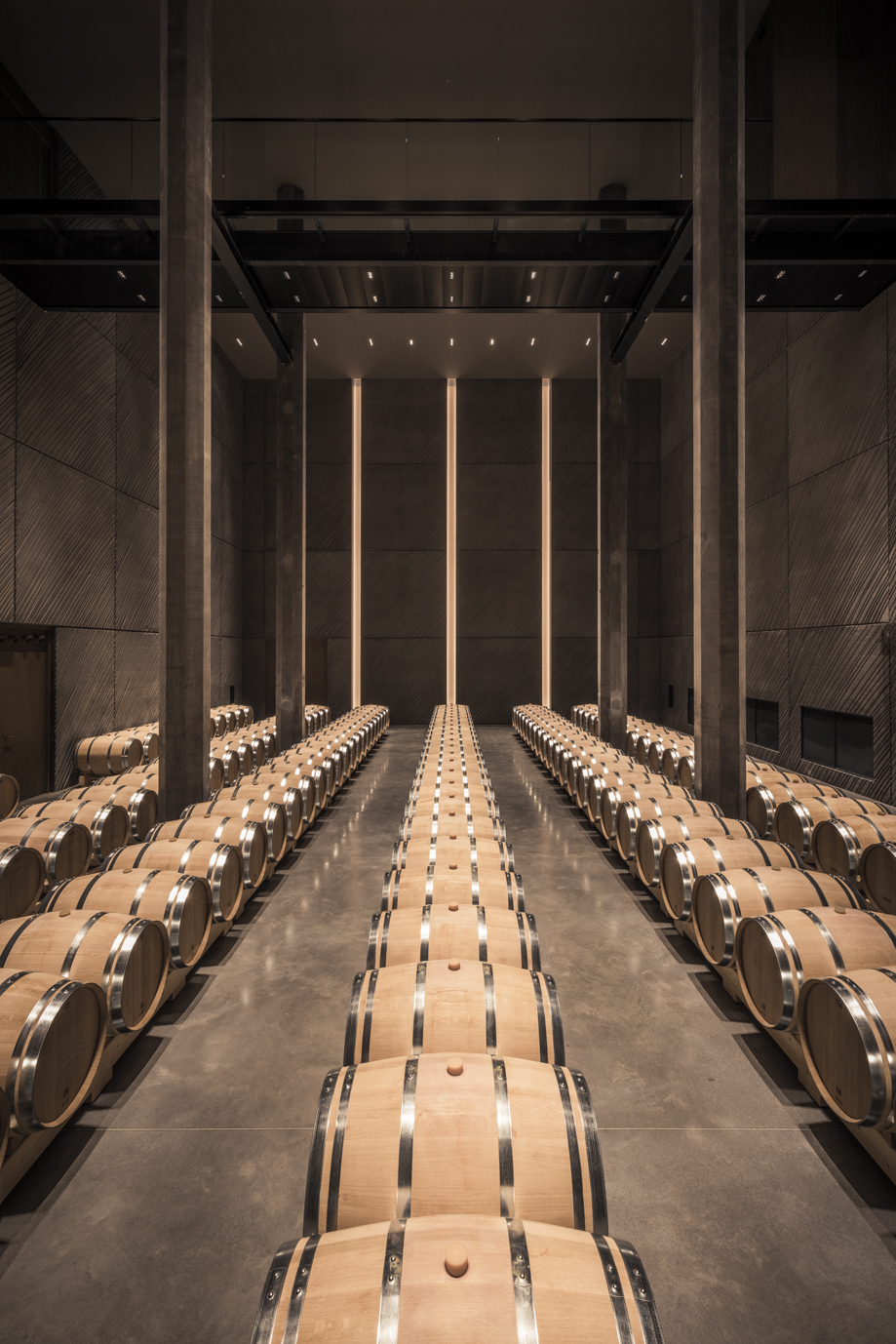 ---
The business
Gerda: What are your priorities in terms of business development? 
Aymeric de Gironde: Continue to expand our distribution by finding new customers with whom we do not yet have a partnership.
We already have a very balanced distribution: 18% in Asia, 20% in the United States, 60% in Europe and 2% in the rest of the world. But we want to atomize this distribution even more. We want to know and to exchange more directly with distributors and consumers of our wines.
As for the Place de Bordeaux, I would like to build a partnership that is not limited to the CEO, but rather by giving the means to all his team to better understand and therefore better propose Troplong Mondot. Our first ambassadors and sellers are the negociants!
G: What sales support materials are available to distributors to promote your wines?
AG: Us! A team that is at the disposal of the Place de Bordeaux, distributors of our wines and consumers.
We have a Sales Director Ferréol du Fou who can be contacted by your customers. He has worked in the wine trade, in Burgundy and in Champagne, and knows all about brand distribution. We also have an agent in China and South East Asia.
We must not forget the location which helps a lot to promote our wines. We have also invested in traditional media: specialized press, but also in lifestyle and travel magazines.
We make sure that all the information and publications are consistent with our communication, with our website and with the websites and networks of our distributors.
G: Which vintages should the market be interested in and why?
AG: Troplong Mondot 2017! The wines are remarkable in this vintage in general. Troplong Mondot 2017 provides the surprise of 2004. At first, it may not be very sexy, it has a cold expression, but its balance is very good and it gives a lot of pleasure. If I were a negociant, I would buy it all!
G: Are you planning any commercial releases or marketings in the near future?
AG:  No, I am not a fan of marketing in general. We sell 80% of the harvest as Primeur and then physical stock. We don't have an official price list either. It's more of a "one to one" sales policy, we let it happen.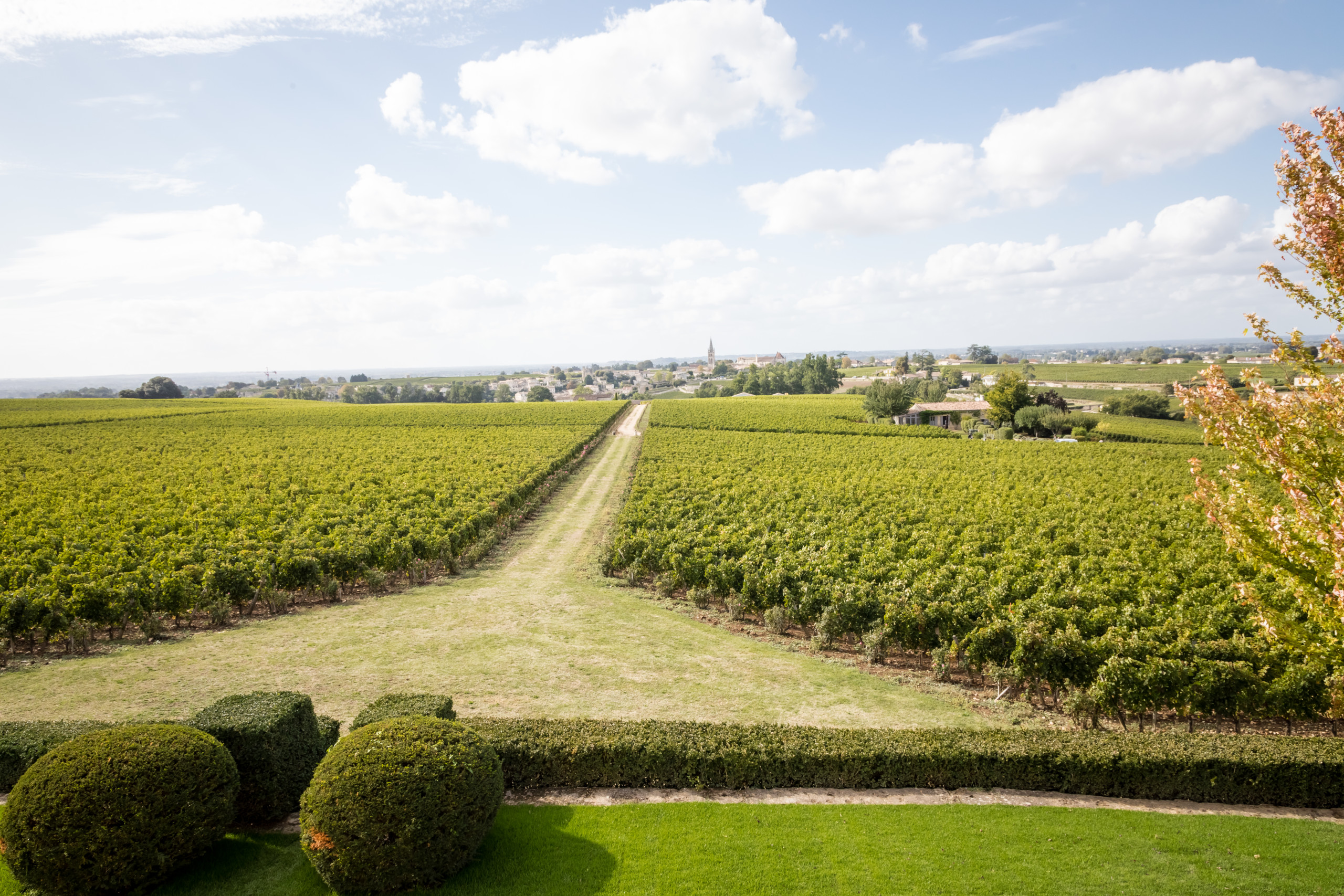 ---
The bottle of your heart
Gerda: If you had one bottle of your heart? 
Aymeric de Gironde: It's hard to mention just one vintage, as it all depends on the moment. I am not a fan of wine pairing.. However, not long ago I drank a 2005 Troplong Mondot that I had decanted the day before. David Charrier, Chef of the restaurant Les Belles Perdrix, made a duck pudding pie and the pairing was perfect. This bottle gave a real emotion at the time and will remain a sweet memory.
There is also the 2004 vintage. It is a bottle that made me change my perception of volume/product. The production that year was important and even one of the most important ever produced. The wine has a remarkable balance.
My conclusion is that in order to make great wines on the beautiful terroir of Troplong Mondot, there is no need to pressure the vines!
---
The tasted Wines
At the end of September 2021, I visited Troplong Mondot with my husband and some members of the Tire Bouchon Attitude tasting club (winner of the Coupe de France des clubs in 2016). We were blown away by the quality of the vineyard. They were completely unaffected by frost in April and had very little mildew. Mother Nature's destructive breath had not made itself felt on this remarkable terroir, the highest point of the appellation. The beautiful yield of 47 hectoliters per hectare is proof.
Mondot: 100% merlot
I really like the character of Merlot on the beautiful terroirs in 2021 on the Right Bank. I don't know many other places in the world where it is possible to produce this grape variety with such freshness and backbone. It is straight with generosity too. Mondot comes mainly from the Clos Labarde terroir next to Troplong Mondot bought by the Scor Group in 2018. The wine is not sold en Primeur and Aymeric would like to make a real branded wine with a consistent price. It has a very pleasant and seductive nose. On the palate, it develops generously without going too far. Nice fresh finish. We want to savour it immediately.
Troplong Mondot 2021: 85 % merlot, 13 % cabernet sauvignon, 2 % cabernet franc
What a wine! You can feel the "Thomas Duclos" touch without Troplong Mondot losing its personality, but it is a more refined personality. All the precision made possible by Aymeric's team, the new vats room (increasing the number of vats from 20 to 42), and the new technique put in place (no punching down and fewer extractions), can be found in this wine, which is also typical of the vintage with an alcohol level of 13.5%. This wine is truly exceptional. The aromas are complex with a hint of black fruit. In the mouth, it has a lot of purity with an explosion but also a vertical with ripe and precise tannins. There is a very nice tension. Bravo!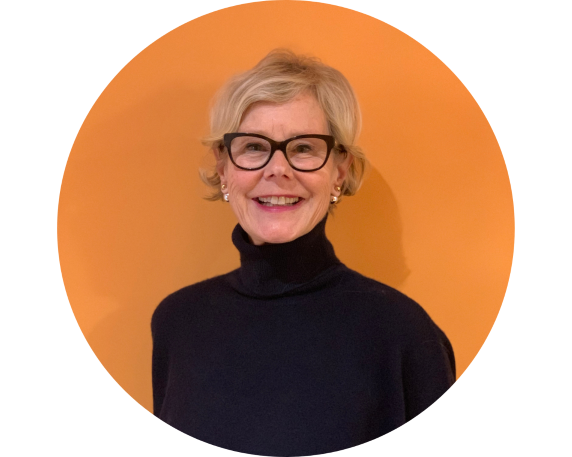 Gerda BEZIADE has an incredible passion for wine and perfect knowledge of Bordeaux acquired within prestigious wine merchants for 25 years. Gerda joins Roland Coiffe & Associés in order to bring you, through "Inside La PLACE", more information about the estates we sell.