José Sanfins 
General Manager
Working at the estate since 1989
Met by Gerda at the Château
Château Cantenac Brown
3ème Grand Cru Classé en 1855
Margaux
---
Gerda: Tell us about you…
José Sanfins: Cantenac Brown is a big part of my life and we are like a big family at the Château. There are employees in the vineyard who have been with us for more than 30 years, and women winemakers for 42 years. Team spirit is very important, I am nothing without the Cantenac Brown team!
Gerda: What are the main challenges you personally face, in the practice of your work?
José Sanfins: I will mention 2 main challenges on a daily basis:
Technical: to produce great wines in harmony with nature.
Commercial: to be present in all markets in partnership with the trade.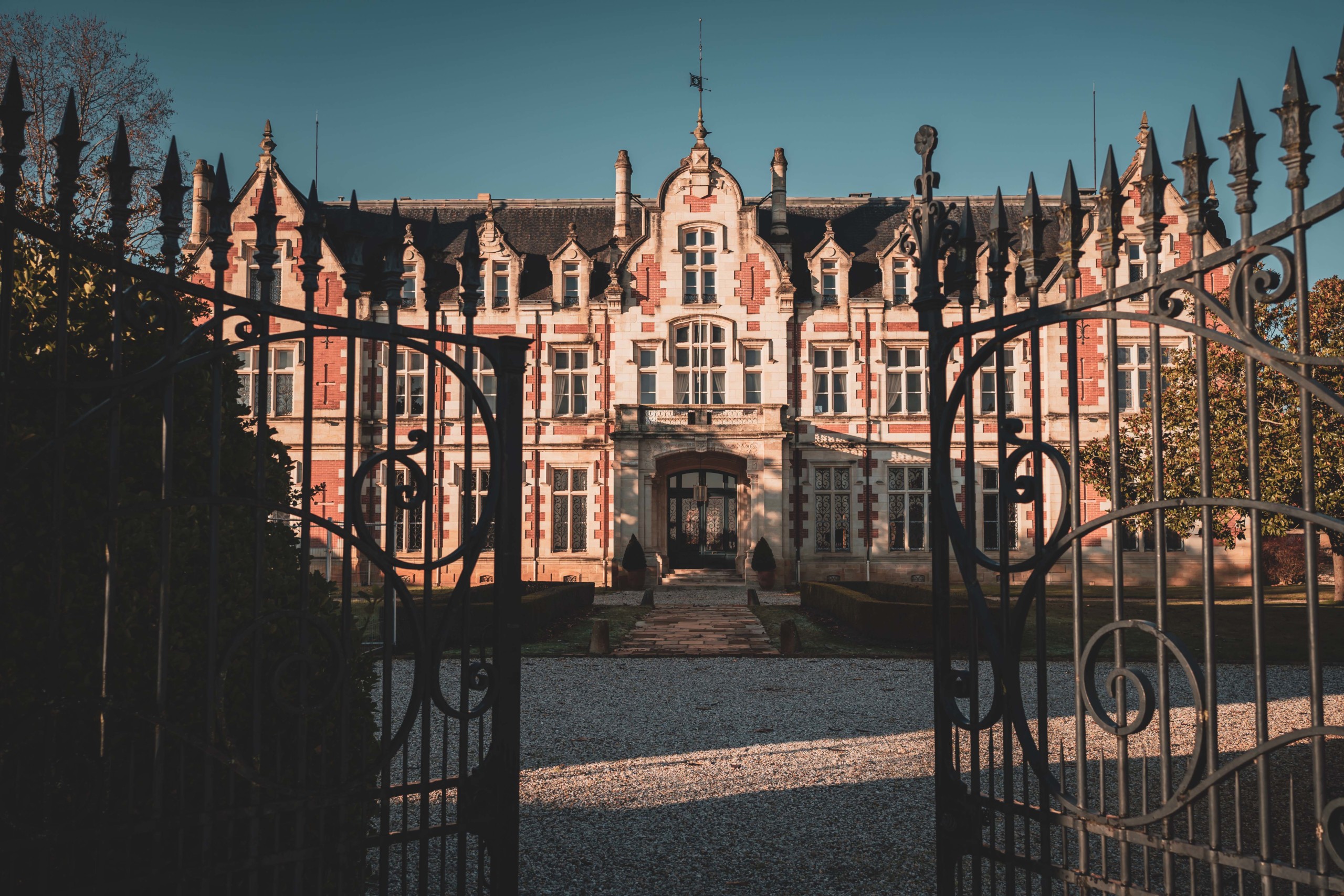 ---
Harvest 2021
Gerda: How did your harvest go?
José Sanfins: The date of the end of September, when the weather changed. It was a difficult summer but no one gave up, even though we often felt anxious because of the lack of sunshine. But at the end of September, the good weather arrived! We stayed motivated and we harvested the Cabernets from October 4th to 12th.
---
The brand

Cantenac Brown today and tomorrow
Gerda: What positioning (s) do you want for your brand (s)?
José Sanfins: There is an incredible dynamic around our wines these days, which is a reward of the work we have been doing for many years. But we must continue to develop all the markets and we hope that the new winery with its facilities will push us to the top of Margaux appellation, because it will allow us to work with even more precision, and to increase the power of earth which will be expressed in our wines.
G: How do your wines stand out, and are unique?
JS: We are fortunate to be part of the great terroirs of Margaux and Cantenac plateaus. All the wines of this plateau are unique. At Cantenac Brown, we want to produce wines that are bright, velvety, racy with tension to create emotion. An emotion that will not only be experienced with our wines but also with our place. The visit to Cantenac Brown will take on a new immersive dimension, with its new eco-responsible winery integrated into its terroir. An emotion that will also be linked to the enchantment of the place, emotion being intimately linked to memory, we want the experience to be magical and intense, representative of the brilliance of our wines and the nature that surrounds us! In order to give a representation of the emotion of the place, we have asked the artist David Popa, known for his monumental frescoes which are made from a unique mixture of earth and natural pigments (chalk, ochre, charcoal, wine lees…), to create a work of art. This work, entitled "the power of earth" will be preserved through a NFT (Non-Fungible Token), a unique digital work, which will be sold for the benefit of the Conservatoire du Littoral. By clicking on the following link your customers can see this work: David Popa.
This art project is a continuation of our architectural project, an obvious link with our raw earth and wooden cellar. Eventually, the project will take visitors to Cantenac Brown on a tour as close to nature as possible, allowing them to understand the journey of the material, from the vine to the wine, by appealing to all his senses.
G: You are building an eco-responsible winery, why did you make this choice?
JS: The Le Lous family bought Cantenac Brown in December 2019. The choice of this new winery comes from Tristan Le Lous with whom I am in contact almost every day. His point of view is to live in our time. It was obvious that this winery should be built with eco-responsible materials. We don't want to make a "fake old wine", but to make wine in a warehouse with all the tools of our time. This project must be seen as part of a global approach to our estate towards greater eco-responsibility. Eco-responsible architecture aims to reduce the impact of construction on the environment. Beyond this simple aspect, this architecture aims to facilitate exchanges between environment and man in order to create harmony and optimize construction.
This cellar, thanks to the earth, will be a setting for our wines, which will benefit from ideal thermal and hygrometric properties, and this will ensure the qualitative development and optimal ageing of our wines before they reach your table. This cellar will mark the beginning of a new era for Cantenac Brown, with even greater respect for the environment and an ambition to serve nature and wines.
This new winery will be a very good technical tool and will allow us to improve our practices. It will, for example, allow us to do more plot-by-plot and even inter-parcel winemaking. The number of vats will be increased from 30 to 70. For Brio de Cantenac, we will have a separate cellar of 25 to 30 hectoliter tuns. This will make it possible to differentiate Brio and Cantenac Brown. This Brio cellar will initially be used only for this wine, but we have other projects…
We are in the process of completely renovating the Château in order to use it for communication purposes. We will welcome visitors for dinners and lunches. Rooms are planned and our distributors will be able to stay there during their journey in our vineyards.
We will plant 3 more hectares of white. At the moment, the white wine area covers 1.8 hectares.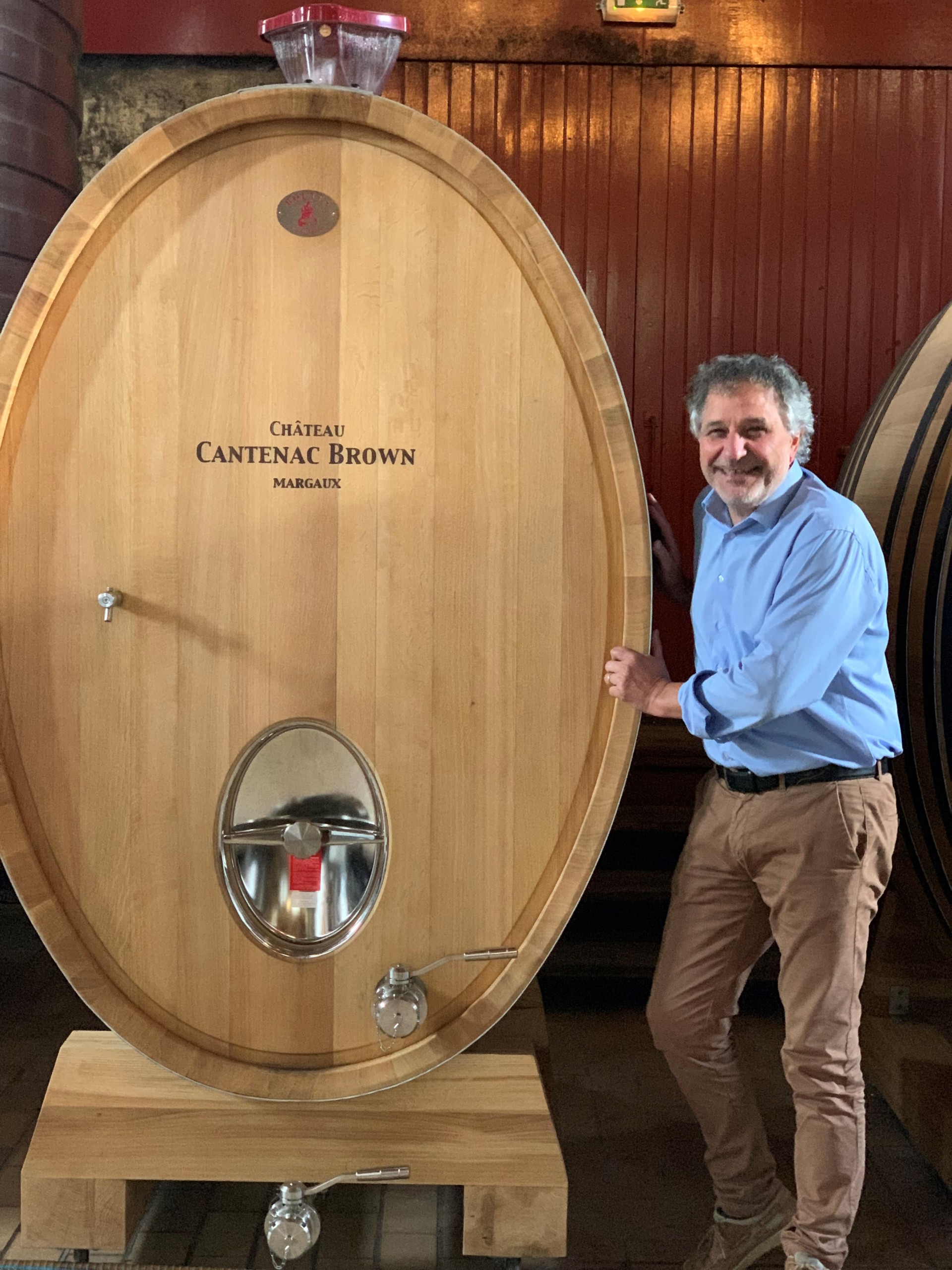 G: How far along are your property(ies) in the "green transition"?
JS: We let nature take its course and do not restrict ourselves. We implement a thoughtful and sustainable culture by promoting biodiversity. Our first hedges were planted in 2008, they are essential to our ecosystem.
Our actions are guided by eco-responsibility, as shown by our architectural project which uses natural resources and does not use polluting processes. We pay particular attention to the earth and to human beings, with a desire to preserve both: our winery has no traditional cement and walls made of earth. The vat room is naturally ventilated and we have a climatic well that cools the cellar. To do this, we let the air pass through the ground at a constant temperature (13 to 14°C). In this way, we use as little technology as possible. The thermal inertia of the cellar, induced by the use of earth for its construction, will provide a perfect atmosphere for the stability and ageing of the wines, without air-conditioning, while limiting energy consumption.
---
 The business
Gerda: What are your priorities in terms of business development? 
José Sanfins: We sell between 80 and 85% of our harvest as Primeur. We believe in the volume-to-strength ratio of the brand.
We are already present in all the major markets in the United States, China and Europe. But we need to increase our force in the UK on one hand, and on the other hand, go more into the smaller towns in the world where our wines are not present enough.
We need the négociant who carry our brands with us, not only for the logistics but also as carriers of our messages and values!
It's important that through these messages people remember us for our great terroirs, our origin, for the new development axes instilled by the new owners, such as our work, but also our values based on human beings and on environmental issues. Our projects are differentiating.
As a good farmer, I always built first: creating the foundations and not "overselling" and "over-communicating". Today's high demand is the result of our work. When the 2005 and 2006 vintages are tasted today, a very high level of consistency in the quality of our wines has been achieved. This is a recognition and today everything is in place to encourage adherence to our brand.
Our new owner gives us the means to make Cantenac Brown more dynamic while keeping the entrepreneurial vision that we have always had: to develop the estate by growing and by bringing the whole team into our project. This is not the vision of a Châtelain but that of a true business owner!
G: What sales support materials are available to distributors to promote your wines?
JS: We have a website and we are present on all the social networks and most importantly, your customers can contact Pauline Fradin (present during the interview), from the Sales & Marketing department, directly to answer all their questions about the estate. Pauline and I are traveling to meet with distributors and other Cantenac Brown clients around the world. We give master classes, video conferences, winemakers dinners…
G: Are you planning any commercial or marketing releases in the near future?
JS : We have 3 key dates during the year:
In January of each year we put an old vintage on the market for our best partners
During the Primeurs period we sell Cantenac Brown and our white Alto.
We sell Brio de Cantenac in a delayed way, in march. This was the 2019 vintage last March.
In addition, we have a price list available for the Place de Bordeaux.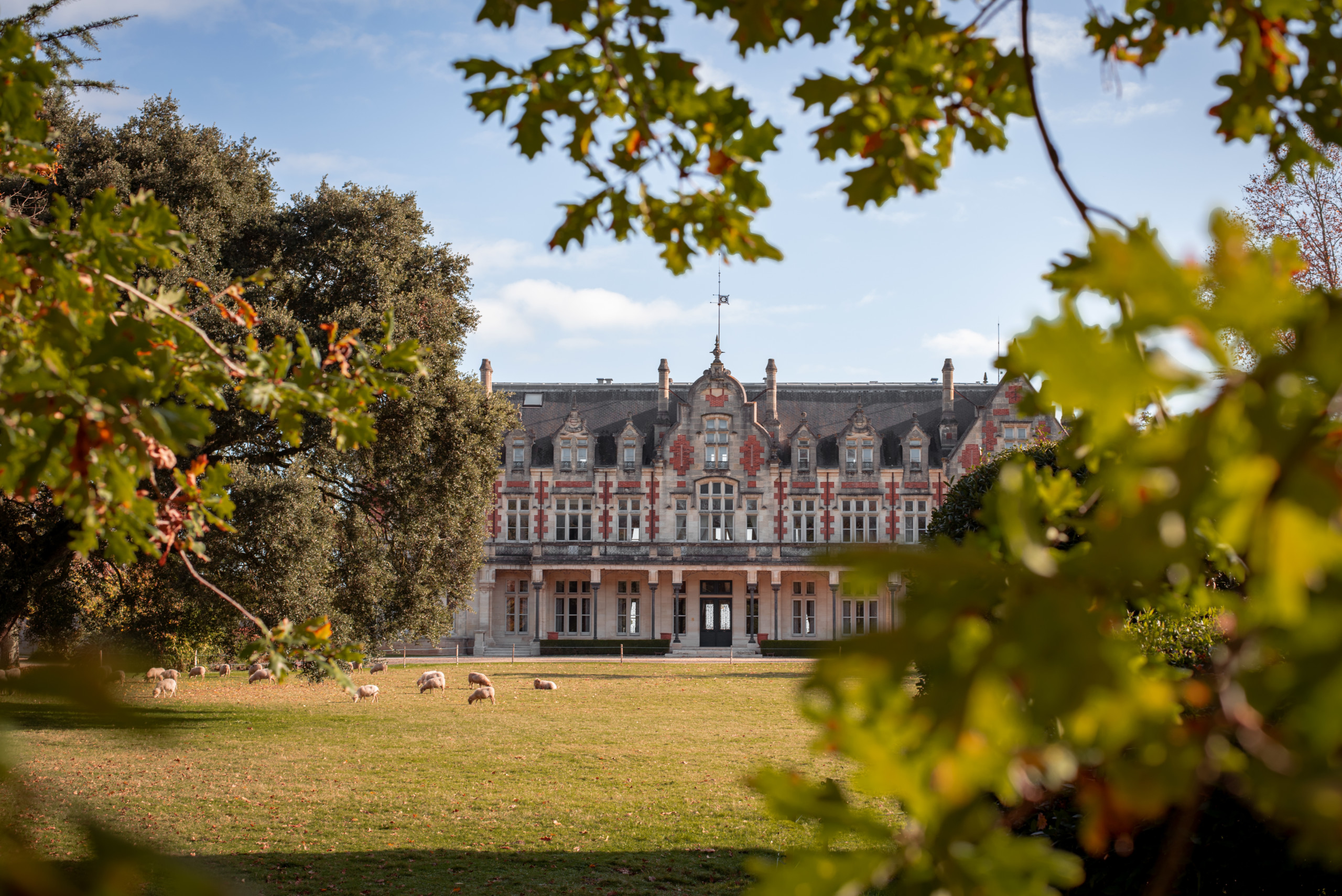 ---
The favorite bottle of José Sanfins
Gerda: If you had one bottle of your heart? 
José Sanfins: Cantenac Brown 1990: this is the first vintage that I made 100%. It is really great and has aged very well like the great Bordeaux wines. Unfortunately, there is nothing left to sell.
---
 The tasted wines
After this beautiful interview, I had the pleasure of visiting with José the magnificent projects of Cantenac Brown. Projects for which José laid the foundations more than 30 years ago and for which he will remain faithful because, as he says, "it takes time, like making a wine".
Brio de Cantenac 2016: 49% cabernet sauvignon, 40% merlot, 11% cabernet franc
This is an elegant, crispy wine that gives a lot of pleasure when young and gains in complexity with age.
Cantenac Brown 2015: 61% cabernet sauvignon, 39% merlot
Beautiful aromas of red fruits and undergrowth with a crispness. The wine has plenty of energy, and perfect balance, it is racy with elegance. The finish is long and tasty. A very nice wine that is moving towards its fullness.
Alto de Cantenac Brown 2019: 90% Sauvignon, 10% Semillon
I love the citrus aromas that are supported by fresh pineapple. On the palate, the wine is round and elegant with a little salinity. Very nice finish that pushes the wine upwards.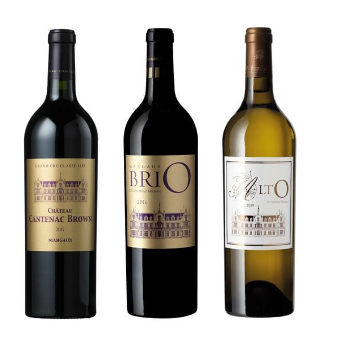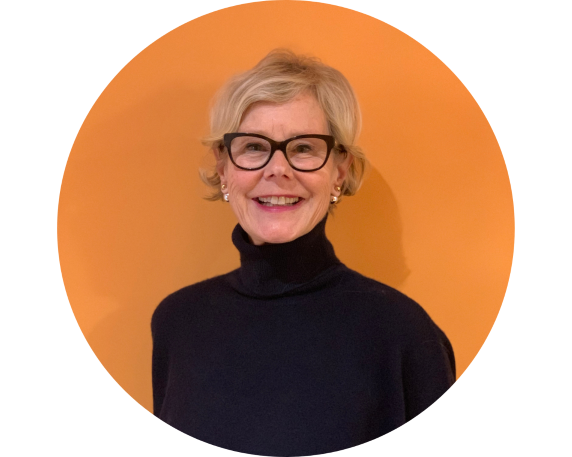 Gerda BEZIADE has an incredible passion for wine and perfect knowledge of Bordeaux acquired within prestigious wine merchants for 25 years. Gerda joins Roland Coiffe & Associés in order to bring you, through "Inside La PLACE", more information about the estates we sell.