Cyrille Thienpont
Co-manager
Working at the estate since 2008
Met by Gerda at the Château
Château Pavie Macquin
1er Grand Cru Classé
Saint-Emilion
---
Gerda: Tell us about you…
Cyrille Thienpont: I am passionate about wines. I am doing this job thanks to my family. I love seeing vines growing up, I often say we witness the season transition. Wine is the link between the terroir and the vintage.
Gerda: What are the main challenges you personally face, in the practice of your work?
Cyrille Thienpont: To find time because we are running everywhere (smiling). Everyone has the key to make good wines these days. Our challenge is to find a balance and remain faithful to our own style and to Pavie Macquin's identity. It must charm the customer. Customers expect a Fine Wine to have its own identity and personality.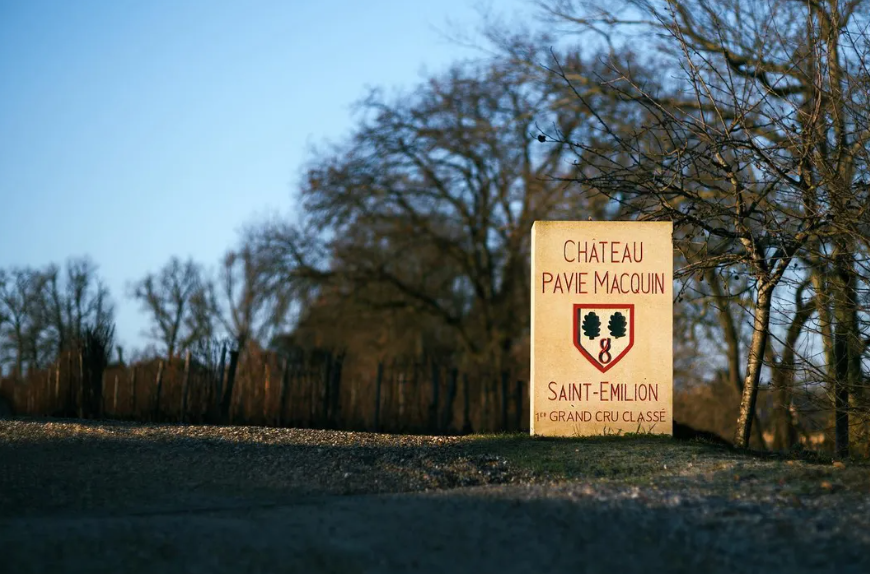 ---
Harvest 2021
Gerda: How did your harvest go?
Cyrille Thienpont: Harvest went well. We had a draught at the start of October. On the 10th of October precisely, we had wind from up north and the rain stopped. We have been able to wait to have good grapes maturity. Even if we had a difficult summer, I am proud of the grapes we harvested. The yield is average, not because of mildew, which we managed this year, but also because of low fertility and increased selection.
---
The brand

Pavie Macquin today and tomorrow 
G: How do your wines stand out, and are unique?
Cyrille Thienpont: Pavie Macquin is a wine with a real unique identity. Like all terroir wines, it cannot be reproduced elsewhere because it is the fruit of inimitable alchemy between soils, climate, exposure, and work philosophy. Its style is not consensual: you either love it or hate it. Its signature is acidity. Pavie Macquin 2016 has a PH of 3.22. That's a white wine pH! Its style is naturally powerful. Today, we are working to make the wine more aerial, without losing the density that characterizes it. We do less bleeding and extraction. The quest is to find balance in the wine. Finesse and elegance are always at the center of our objectives. Personally, I like young Pavie Macquin more and more. It has energy and good drinkability.
G: What recent accomplishments would you like to share with your customers?
CT: The restructuring of the vineyard with the massal selection of Cabernet Franc. We are increasing the planting of Cabernet Franc by 25%, not more. On the plateau, Merlot is still THE grape variety!
We are also in the process of renewing some of the Merlot. In 10 years, we will have changed the grape varieties from 85% Merlot and 15% Cabernet Franc to 80% Merlot, 18% Cabernet Franc and 2% Cabernet Sauvignon. On the Pavie Macquin land, the Merlot brings a lot of energy and power, but on its own, it seems a bit contracted. The Cabernet Franc, softer, brings light and relaxation to the blend, sublimating the Merlot by allowing us to discover details that had previously remained in the shadows.
G: What future project are you currently working on?
CT: Our new underground barrel cellar which will be completed by the end of this year 2022.
This is a necessity that comes from the renovation of the vineyard which is our main project. With the planting of higher density plots, we improve the quality but also the productivity of the vineyard.
G: How far along are your property(ies) in the "green transition"?
CT: We try to do more organic (herbal teas, decoctions, infusions, compost, control of yields, no herbicides, etc.) without seeking certification. It is a genuine desire to continue along this path. We have given a lot of thought to soil management: grassing with barley and cereal seedlings. We have even planted organic tulips to maintain the natural setting of Pavie Macquin.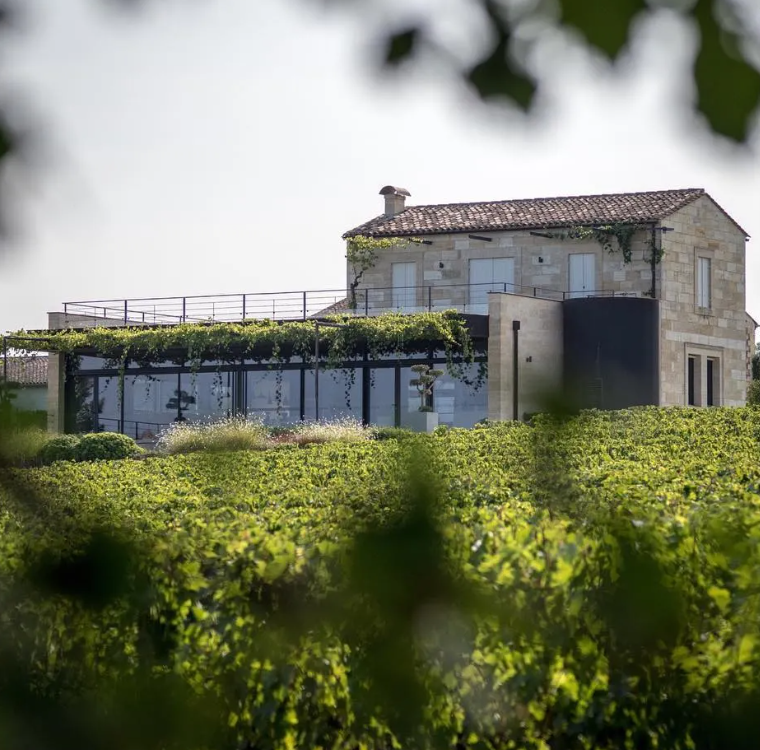 ---
The business
Gerda: What are your priorities in terms of business development? 
Cyrille Thienpont: This year, we asked for statistics from our partners in the Bordeaux marketplace. We need to know more about our own distribution in order to better manage events: dinners, tastings, etc. Pavie Macquin is a member of the Union des Grands Crus Classés, and as such, we take part in all the events organized in order to present and promote our wines and develop our notoriety.
G: What sales support materials are available to distributors to promote your wines?
CT: We have a website and are present on all social media: Instagram, LinkedIn. Julie Fauchie is our Sales Manager and she is available for our customers' visits. Visiting Pavie Macquin is the best sales support to promote our wines! She always starts with a grand tour of the vineyard, then explains the nuances of the terroir and finishes with the barrel cellar where there is a tasting by plot.
My father and I are available for events. My father does not speak the language of Shakespeare.
G: Which vintages should the market be interested in? and why?
CT: 2017! It has precision and finesse. It is the vintage before 2018 and 2019 so forgotten, even if the Merlots are great and balanced. Moreover, the wine has a remarkable frame. 
G: Do you plan any releases in the near future?
CT: Since 2013, we sell 80% of the harvest in Primeurs. In the past, 98% of the harvest was put on the market, which is sad, because in great vintages like 1998 and 2001 we don't even have 50 bottles left!
We think that it is very important to give a margin to the wine industry during the Primeur campaign. We keep some physical stock for events and to make very targeted offers to our partner negociant.
---
The favorite bottle of Cyrille Thienpont
Gerda: If you had one bottle of your heart? 
Cyrille Thienpont: Today is the 2018! It is reminiscent of 1998 and it is THE vintage of Pavie Macquin. I am sure that we will find the same vibration in a few years in 2018. Thanks to the clay, we never suffer from drought or excess water at Pavie Macquin!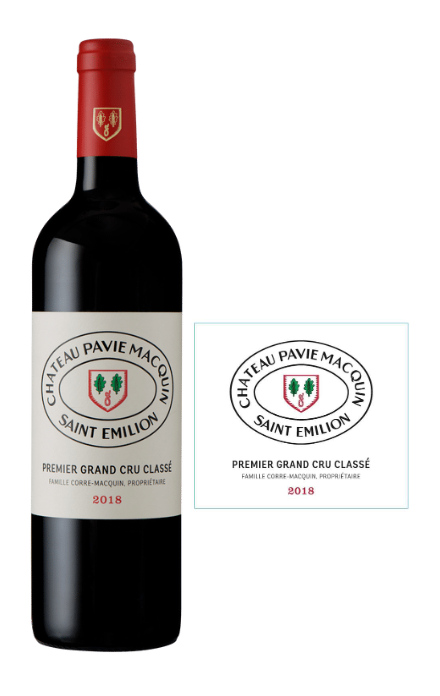 ---
The tasted Wines
Château Pavie Macquin 2017: 80% Merlot, 18% Cabernet Franc, 2% Cabernet Sauvignon
It has beautiful aromas of strawberries and raspberries. It has an appealing attack, it is lacy and meticulous with a crisp balance without losing its complexity thanks to the unique location of Pavie Macquin! The wine has natural power with an awakening finish. As Cyrille says so well: this is a dangerous wine because it will make you thirsty!
Château Pavie Macquin 2018: 78% Merlot, 20% Cabernet Franc, 2% Cabernet Sauvignon
There are aromas of black fruits but also of pine and gari. It is magnificent. The wine immediately takes over the whole mouth but without heaviness. The natural power is more horizontal. The tannins are coated. This wine has a restrained strength and at the end it recovers and is impressive with an exceptional length. Cyrille is certainly right… History repeats itself 20 years later!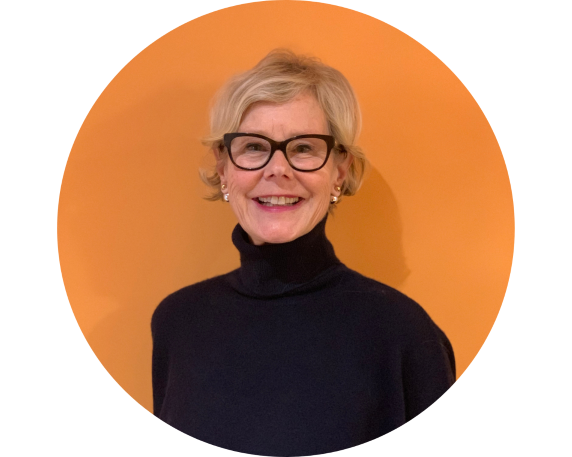 Gerda BEZIADE has an incredible passion for wine and perfect knowledge of Bordeaux acquired within prestigious wine merchants for 25 years. Gerda joins Roland Coiffe & Associés in order to bring you, through "Inside La PLACE", more information about the estates we sell.