Claire Lurton-Villars
Owner
Met by Gerda at the Château
Château Ferrière
3ème Grand Cru Classé en 1855
Margaux
---
Gerda: Tell us about you….
Claire Lurton-Villars: I am spontaneous, enthusiastic, positive, optimistic and passionate. I often tell myself that I have no right to cheat. I am transparent to the people around me. I inherited the optimism and positivism of my grandfather Jacques Merlaut. I am always 100% involve even if I have doubts and discouragements, it is important to move forward in life.
Gerda: What are the main challenges you personally face in the practice of your profession?
Claire Lurton-Villars: My husband, Gonzague Lurton (owner of Chateau Durfort-Vivens) and I are not very Bordelais. We have many friends outside of wine. We have traveled a lot and lived in the United States (Claire and Gonzague own Acaibo in Sonoma, California). We want to keep an open mind, be pioneers and mark our differences. We want to find a healthy viticulture, to make the best wine in the world without synthetic products: to make a viticulture that makes sense and that is linked to the soil, to a living soil* (the notion of living soil covers a set of organisms interacting with each other). This is a real challenge in Bordeaux because it is very complex due to the climate and the pressure of mildew. We are trying to understand how we can beat this disease in a natural way.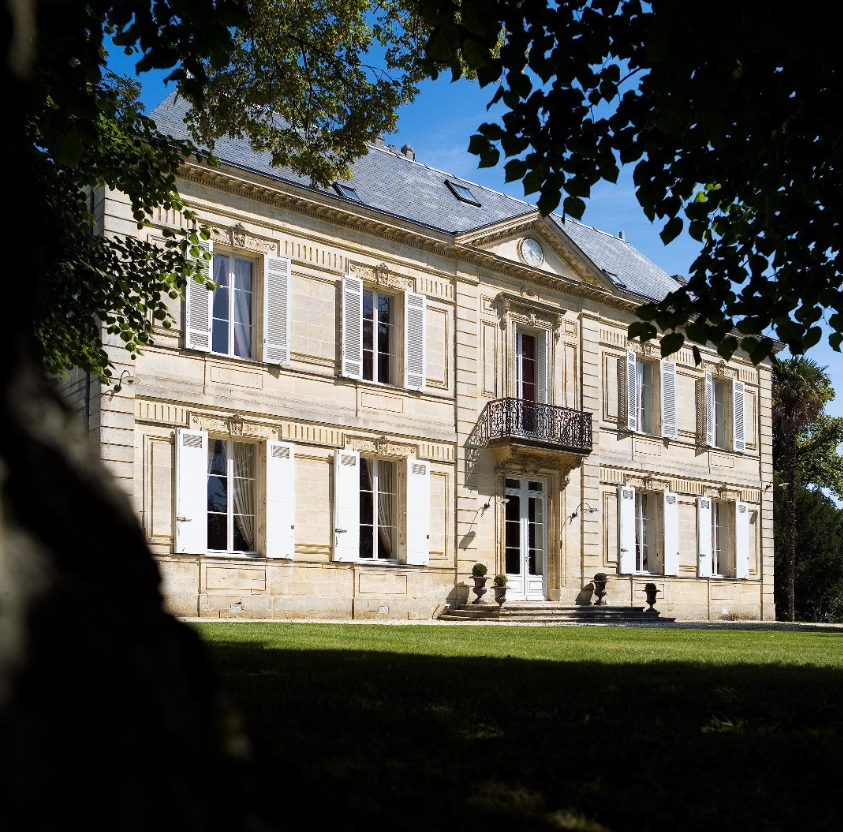 ---
Harvest 2021
Gerda: How did your harvest go?
Claire Lurton-Villars: It was a very complex harvest. One of the most difficult I have ever known. We had frost, coulure, cold weather, a lot of rain and diseases. However, during the harvest, a miracle happened: the good weather came and saved the vintage against all odds.
The result is a very good wine. It is saved by the Cabernet Sauvignon which has a tremendous complexity. We never thought we would get this quality and maturity of tannins.
---
The brand

Ferrière

today and tomorrow
Gerda: What positioning(s) do you want for your brand(s)?
Claire Lurton-Villars: For Ferrière I would like to be, in the long term, in the same area as Cantenac Brown, namely a rate of 30 to 35€ in Primeur. 
I would like the same for Haut-Bages Liberal. I think it will be easier to get because there is no other wine in this price range in Pauillac. Also, this brand is strong in the U.S.
Gonzague and I made the decision to leave the Union des Grands Crus (UGC) because we wanted to have a more focused communication and concentrate on our approach to the management of our vineyards. The UGC is a nice tool but we have to defend our specificities and we want to explain and put forward our philosophy. Moreover, our wines do not taste the same. They are more fragile in Primeur because of the sensitivity to oxidation being made in a natural way. They have more elegant tannins that do not have much strength. Tasting them next to other wines is not a good thing.
G: Ferrière has been in organic agriculture certified Biodyvin since 2015, and in biodynamic certified Demeter since 2018. Why did you make this choice?
CLV: I came from a scientific background and have always been interested in many things. Science is a language for me. I realized that it didn't make sense, it was even destructive to put all these chemicals in the vineyard. It took me a long time to develop this critical spirit. Anne-Claude Leflaive inspired me a lot and I went in this direction. In 2005-2006 I did some training with Dominique Massenot. Many scientists like me were also present and this gave me a lot of hope.
Pierre Masson, founder of "Biodynamie services", was my first consultant at Haut-Bages Libéral (14ha in biodynamic since 2007). He had a pragmatic and scientific approach that reassured me a lot. In biodynamic viticulture, there is very little choice because only natural products can be used and it is therefore up to man to adapt to the terroir. Convincing the staff to go in this direction is the most difficult thing because you have to get out of your comfort zone, which can be a hindrance. We ask a lot of our staff to be involved: time and availability. The staff often has to be present on weekends and nights and I am very involved with them. This allows me not to condemn them in case of error. Everyone must be totally involved! I ask a lot of them and for that, I don't restrict the budget for the materials they need. It is a very big investment for the property.
Everything I earn, I reinvest in my properties. I am not looking for money and we have already passed on the properties to our children, we work in an accessible way with certainty for the well-being of our land. The certifications are commitments for which we can no longer take steps backwards. I am firmly convinced that this is the right solution. We must go to the end of our convictions even if we take big risks. We are in the business of sharing and we would like there to be many more people like us.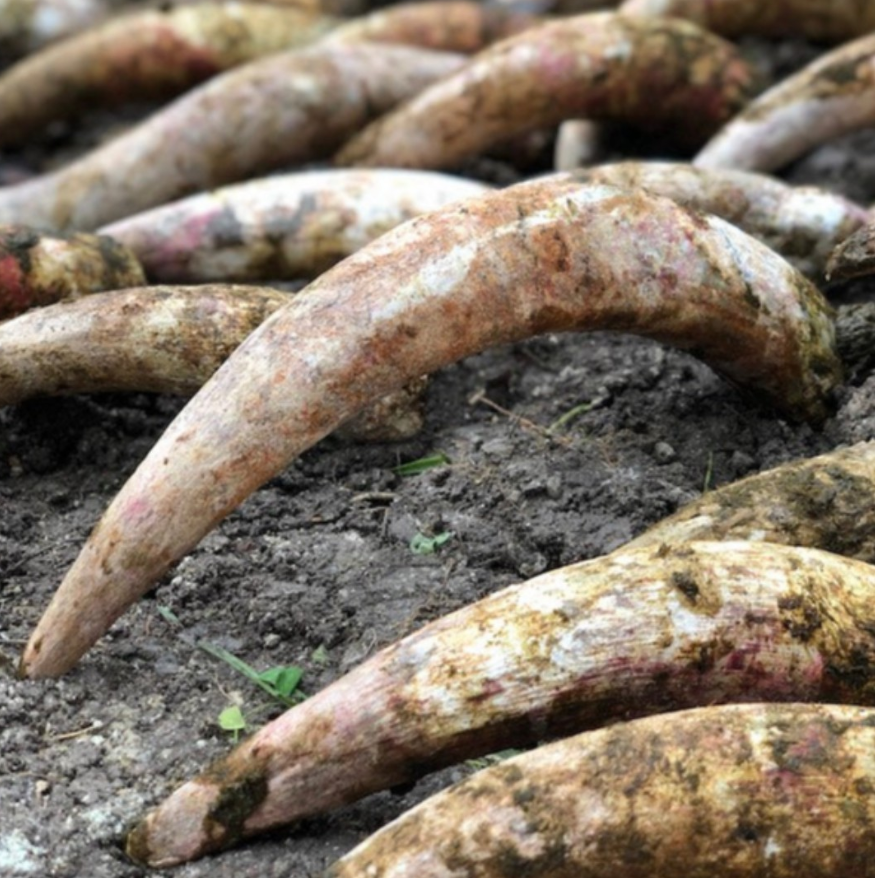 G: What notable changes in the wine are due to biodynamics? And so, what makes your wines different and unique?
CLV: I would first like to explain the difference between organic and biodynamic agriculture, because there is a vast gap between the two.
In organic, it is possible to use processed products that were originally natural and it is possible to have intensive organic agriculture, and even out of soil as it is done today for strawberries and tomatoes in particular.
In biodynamic, it is of course necessary to be organic, but it is possible to use only natural products, that is to say unprocessed. It is the soil that will bring everything and for that it must be alive. The vine must be in connection with its soil. This living soil allows the vine to better defend itself against diseases and to give better grapes with tannins that ripen faster: a more complete phenolic maturity and lower degrees of alcohol.
Since Chateau Ferriere has been biodynamically managed we have seen a wine with more complexity, more natural material, more mineral salts, and riper tannins. The wine has tension, brightness and more taste.
Lionel Ranjard (Director of research in soil ecology/agroecology at the Institut National de Recherche Agronomique) conducted a study to measure the richness of the soil. Between conventional viticulture and organic viticulture, the scale is 1 to 10 and between conventional viticulture and biodynamic viticulture 1 to 20!
G: Which of your recent achievements would you like to share with your customers?
CLV: Our projects in agroecology and agroforestry. We invest a lot in these two fields and we finance a consulting company called "La Belle Vigne". This office organizes online conferences twice a month. Conferences on living soil, but also to find solutions against mildew. In the communal appellations of the Medoc (Margaux, Saint-Julien, Pauillac and Saint-Estèphe) most of the vines have some of the highest densities in the world (10,000 vines per hectare) which makes the maintenance of plant cover very difficult. We sow seed mixtures in the fall to keep the soil covered all year.
Fortunately, we've made some big revolutions with seeding by combining forces. Gonzague and I are really into sharing information because sharing experience is essential in organic and biodynamic farming!
G: What future projects are you currently working on (technical, marketing, or sales)
CLV: We are working on many technical projects, as viticulture is a process that never stops and is in constant development.
As for commercial projects, we have invested a lot in our team since we left the UGC, by hiring 3 people including a Marketing & Sales Director: Arnaud Boutin. He works on all our properties: Haut-Bages Libéral, Ferrière, La Gurgue, Durfort-Vivens and Acaibo.
We have asked our partners in the Bordeaux market to inform us about their distribution channels in order to know the main trends around our brands and to set up targeted actions to accompany the market and promote our properties.
G: What sales support materials are available to distributors to promote your wines?
Arnaud Boutin: We have thought about the tools that we have made available to all our distributors over the past two years.
Thus, we have developed our product speeches, detailed presentations of the properties, photos of our wines but also seasonal visuals and consumption occasions (brunch, barbecue, end-of-year celebrations, etc…). Our wish is to encourage the promotion of our wines to our customers and that our distributors can have fun by creating seasonality and visibility in their points of sale or with their customers.
We have also developed numerous food and wine pairings with our sommelier, so that the customer can project himself in the consumption of our wines.
In the same vein, we have also thought about recommendations for service, decanting, the apogee of the wine, etc. The idea is to provide the maximum of useful information for the consumer of our wines and that he/she lives a moment of pleasant tasting.
The main difficulty as a wine estate is that we do not have our own sales outlet outside our chateaux. We, therefore, try to bring the experience of our chateaux to the final customer so that he/she shares with us this moment of emotion when tasting our wines.
---
The business
Gerda: What are your priorities in terms of business development? 
Claire Lurton-Villars: 30 to 40% of Ferrière's production is sold in Europe and the biggest markets are Switzerland and Germany. Consumers in these countries are sensitive to biodynamics and our green label is really in line with our evolution! We have more than 50 customers in Germany and real visibility in this country. We hope to develop our distribution in the North, with countries like Sweden and Denmark. The Margaux appellation is important in China but we would like to atomize our distribution in this country. We also need to develop Japan, Singapore and the United States, but our problem is the limited quantity, Ferrière has only 24 hectares and 6000 cases are produced per year.
As for Haut-Bages Libéral, we have a good distribution in Europe and in particular in France and Belgium. We are very strong in the United States where we sell 30 to 40% of our production each year. The American critics appreciate Haut-Bages Libéral very much. We are not distributed enough in Asia, it seems that the Chinese prefer the Margaux appellation to Pauillac.
G: Which vintages should the market be interested in and why?
CLV: Ferrière 2018! I love it because it's the first Demeter certified and it reflects the change in our work in the winery. We used a lot less total sulfur because we put everything in place for oxygen protection. There were also fewer extractions. It is a sunny vintage with a lot of fruit and great drinkability.
Concerning Haut-Bages Libéral I will say 2014. From this vintage we were able to increase the yields at the property. The vine had regained its strength. The wine has truffle notes and a lovely tension. Like Ferriere, we find great drinkability. Plus, it is more affordable than 2015!
G : Are you planning any commercial releases or marketings in the near future?
CLV: We focused on marketing our 2021s. I sell about 90% of the production of Ferrière and Haut-Bages Libéral en Primeur.
G: Do you have any inventory that our customers could work on?
CLV: We have an ex-Chateau price list that our partners can work on.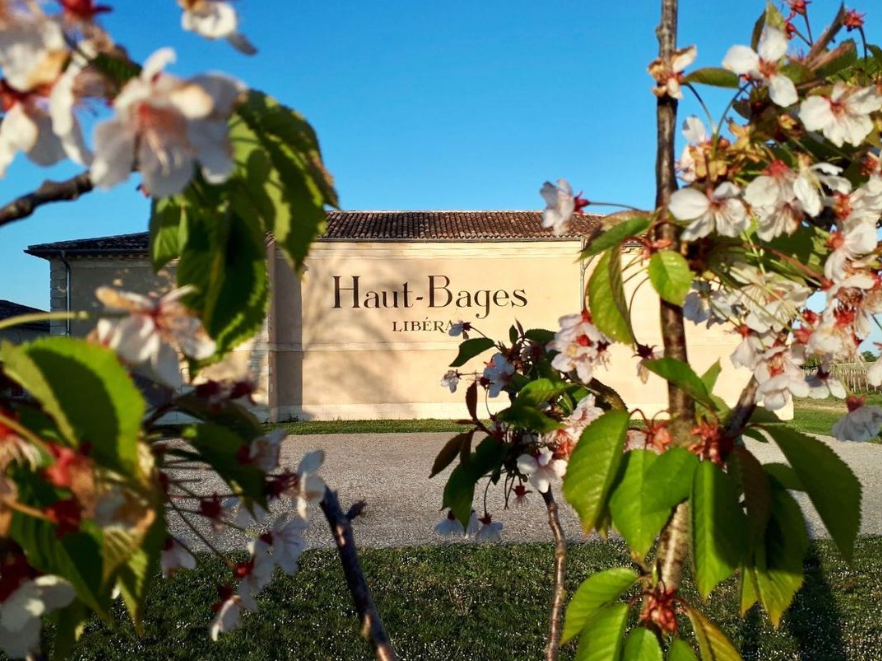 ---
Favorite bottle of Claire Lurton-Villars
Gerda: If you had one bottle of your heart? 
Claire Lurton-Villars: Ferrière 2004! It is the year of my daughter's birth. It is easy to access, opulent and generous. We produced volume on this vintage.
Haut-Bages Liberal 2018: it has the charm you would expect from it. It is powerful but it is happiness in generosity. Thanks to the limestone terroir it is very serious and drinkable. It is sunny but it has a crazy Bordeaux charm despite its youth.
---
The tasted wines
I loved this interview with a committed but down-to-earth woman. There is no need to arrive at her home in a late-model electric car because the world cannot be changed overnight, even if time is running out. Claire keeps her feet on the ground with the pragmatic side of the Merlaut family and certainly the optimism of her grandfather Jacques, knowing also that "if you want to change the world start by changing yourself".
La Gurgue 2021: 54% cabernet sauvignon, 27% merlot, 19% petit verdot
A wine that will be delicious to enjoy in its youth. It has a nice elegant nose and the high percentage of petit verdot gives it a very pleasant backbone.
Ferrière 2021: 81% cabernet sauvignon, 13% merlot, 5% petit verdot, 1% cabernet franc
I love this vintage in Margaux because it awakens all the characteristics of this appellation! It has a refined brilliance and has beautiful horizontal maturity. It is a wine that launches itself in the mouth and comes back! It is a marriage of three: Ferrière, the Margaux appellation and biodynamics!
Haut-Bages Libéral 2021: 90% cabernet sauvignon, 10% merlot
It was Jacques Merlaut's Grandfather who bought the property in 1982 just after the stock market crash. As Claire said, he was a great visionary. The wine has a beautiful deep nose of a Cabernet Sauvignon as we like in Pauillac. On the palate, it has a lot of gravity thanks to this magnificent limestone plateau. It is long and I have never tasted a Haut-Bages Liberal with such precision: Bravo!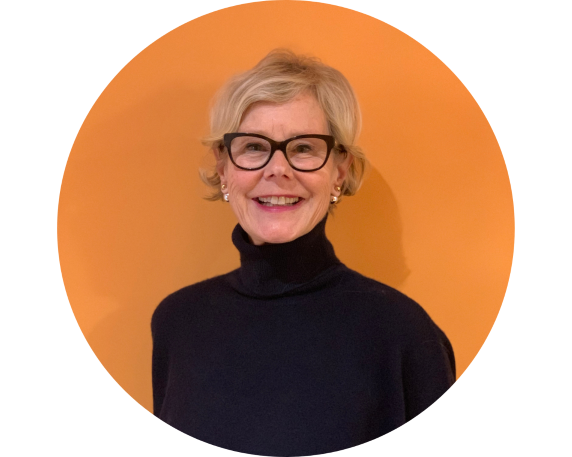 Gerda BEZIADE has an incredible passion for wine and perfect knowledge of Bordeaux acquired within prestigious wine merchants for 25 years. Gerda joins Roland Coiffe & Associés in order to bring you, through "Inside La PLACE", more information about the estates we sell.