Cédric Roureau 
Courtier since 1993
President of the courtier Syndicat since 2020
---
Gerda: Tell us about you…
Cédric Roureau: I am a happy and fulfilled man who has been working in this beautiful profession since 1993. It is a very interesting and rich profession that has given me a lot: I consider myself very lucky to get up every morning. Every day is different.
Gerda: What are the main challenges you personally face in the practice of your profession?
Cédric Roureau: Demonstrate our added value because we could be perceived as an extra layer. Nevertheless, the courtier is a central player in the marketing of wines in Bordeaux, as it exists in other French wine regions (Provence, Burgundy, Champagne…). Our role is to make sure that the transactions between the châteaux and the négociants run smoothly.
---
The job of a courtier
Gerda: How many courtiers are there in Bordeaux?
Cédric Roureau: 78 who are members of the Syndicat in Bordeaux. In total, we are 97 registered brokers in Bordeaux and Bergerac.
G: Could you describe to me the role of a courtier?
CR: He is an independent person who linked Châteaux and negociants. He has no interest in either. He is loyal to the Bordeaux marketplace.
The courtier is at the forefront of detecting the quality of a vintage. He regularly visits the estates to taste during the harvest and throughout the maturing of the wine. He knows very quickly what the quality of the vintage will be. He or she is a man or woman in the field, a messenger who informs of the latest news from the vineyards.
In addition to this work, he is at the heart of the daily transactions that enable him to establish the market prices of all the wines produced in Bordeaux. The courtier signs the purchase confirmation slip, the document that makes the sale official.
There are two types of brokers in Bordeaux:
1) The "petits Châteaux" courtier, whose role is to go to the various appellations to locate the qualities and volumes in each winery. The négociant mandates his courtier(s) to specify the wine(s) he is looking for. Very quickly, the négociant will have samples. This is a great help for the négociant.
2) "Grands Crus wines" courtiers who are specialists in bottled wine transactions.
G: Has the role of the courtier changed in the last decade?
CR: Yes, we are being asked more and more. Today, we centralize all kinds of information on wines. We assist négociants in their requests for documents (packaging, files, analyses, certificates, dates, dimensions, weights) and all the other information required for the sale. The same applies to the châteaux, for whom we provide information on the exchange of places (volumes, prices). This is an evolution that we have been observing for several years now, with a requirement for the quality of the information returned. The need for samples is also growing. To have wines tasted is as important as ever: many people want to taste the wines, especially during the famous "primeurs" week. This requires good logistics so that we can deliver a very large number of samples during this period.
G: What are the main challenges facing courtiers?
CR: We are in a very fast-moving world. We have no choice but to adapt. We have to respond instantly to each other's requests. We have invested heavily in human resources and IT systems to be as efficient as possible.
G:  Why is the courtier still important in transactions?
CR: The courtier is the intermediary who formalizes the sale with purchase confirmation. In Bordeaux, there are very few, if any, arguments between a seller and a buyer, especially when the deal has been made through a courtier. This system does not work so badly, since it has proven to be very efficient.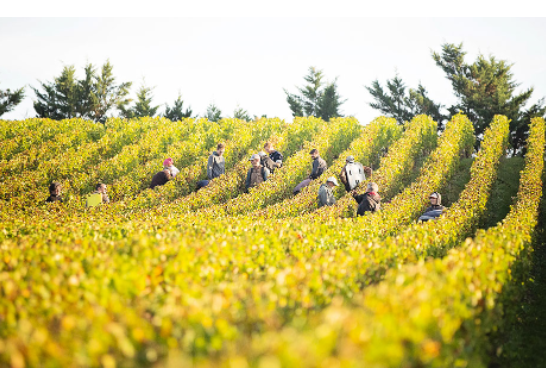 ---
The future
Gerda: Do you think there will be changes in the courtier business?
Cédric Roureau: Our professions have already evolved considerably and we will be able to adapt to tomorrow's world if necessary.
G: What project(s) is the Syndicat currently working on?
CR: Our syndicat represents the region with the most members in France. Our current activities, besides representation in professional and public events, include organizing the compulsory examination for courtier. Since October 2020, we have had application rules that allow us to re-test candidates who wish to join our profession. Since then, we have had 29 candidates apply: 22 have passed. They are often employees who work in courtier offices and who want to pass the exam for professional recognition. It is very reassuring to see that the younger generation is attracted to this profession.
G: What do you think of the organic/biodynamic wine trend?
CR: By 2024, 20% of our area will be organic. We are talking about 20,000 hectares. This is a natural dynamic of the Bordeaux vineyard which has taken the subject very seriously, despite a climate that is not always favorable. We must congratulate all these wine growers who, with this commitment, make Bordeaux the first organic vineyard. The properties are increasingly meticulous in their approach to cultivation. In some places, the vineyard almost looks like a vegetable garden. The changes undertaken to be more respectful of our environment are truly incredible.
G: What are the grape variety of the future?
CR: This is a topical subject that is being studied meticulously by the organisations concerned. A lot of trials are being carried out to determine what future grape varieties may be tried in our region.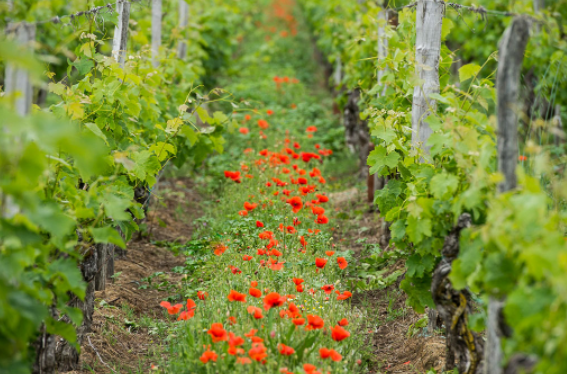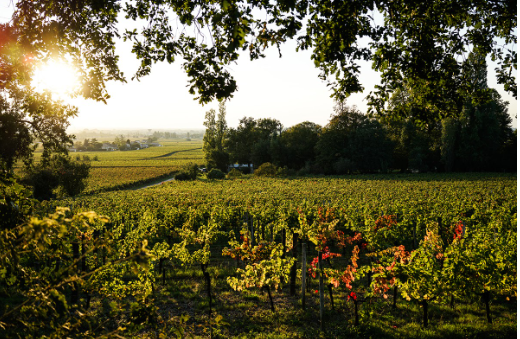 ---
The wine
Gerda: What do you think about scoring wine?
Cédric Roureau: I have the feeling that négociants have taken things in hand, even if the score can be a significant help. Traders are now real influencers with their loyal customers.
G: Could you describe an exceptional wine to me?
CR: It is a wine that is linked to a time, a place, and friends! I would add that Bordeaux is exceptional in that it can offer a journey through time!
G: Could you give me your thoughts of the 2021 vintage?
CR: It is a vintage that we must defend. Our winemakers have done a fantastic job. The vintage is very complementary to 2018, 2019 and 2020. It is a wine with good balance, freshness, length and persistence on the finish. There will be some very good bottles and consumers will be surprised.
G:  Could you give me a memorable vintage in Bordeaux and why?
CR: 2009 because everything was very good. When you open a bottle of 2009, you are never disappointed. There is great homogeneity in this vintage.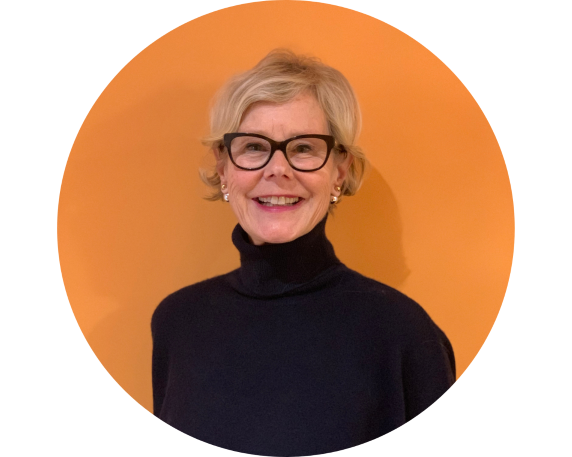 Gerda BEZIADE has an incredible passion for wine and perfect knowledge of Bordeaux acquired within prestigious wine merchants for 25 years. Gerda joins Roland Coiffe & Associés in order to bring you, through "Inside La PLACE", more information about the estates we sell.