Eric Boissenot
Consultant oenologist
Met by Gerda
---
Eric Boissenot started winemaking with his father Jacques at the age of 14, the Oenological Boissenot laboratory was created in 1972.
Gerda: Tell us about you..
Eric Boissenot: Passionate and very persevering, when I decide to do something, I go all the way even if it may take time, I am patient. I have many projects in mind, it can take 20 years to realize them, but I do not lose the idea. Unfortunately, life is too short, I will be dead before realizing all the projects I want.
Contemplator, I really like to look at and admire things. I like to buy books, I don't have time to read them all immediately but I enjoy looking at them and I will read them eventually…
I don't throw anything away, I keep everything, I like to be surrounded by my things, but in an orderly way.
Gerda: What are the main challenges you personally face, in the practice of your work?
Eric Boissenot: Several:
To serve the terroir: it is very important not to do things halfway, to always be up to the task….
To allow the recognition of terroirs: our work must reveal the terroirs, and their intrinsic qualities, I am just an intermediary. The own identity of each terroir brings joy to the teams, and appropriation.
I consider that each cru has its own character and all actions on the grapes or on the wine must be respectful. The overall complexity of the grape juice is more directly linked to the quality of the terroir, it explains the hierarchy of the crus. Whether the grape juice is rich or less rich, the pleasure of tasting can be just as great if the blending achieves its finest expression.
Gerda: How do you qualify the personality that you strive to give to the wines that you consult? Is there an "Eric Boissenot style"?
EB: Yes and no, it's not the idea of ​​making a style. The style is the cru, the place gives the energy. My role is to highlight it by giving it a style. By choice there is necessarily a style, you have to cultivate your difference.
The driving force is harmony and balance. We have to handle the available resources, namely the terroir and all that is at our disposal. Regarding the way of vinification: no strong extraction, no over-maturity, and above all no standardization. My role is to release the expression of the terroir. I taste up to 10 hours a day during the vinification, from harvest to blending: "It's the most creative and interesting part".
Gerda: Do you consult only in Bordeaux?
EB: Today we advise 180 properties including many crus in the Médoc: Lafite Rothschild, Latour, Margaux, Mouton Rothschild, Léoville Las Cases, Léoville Barton, Ducru Beaucaillou, Grand-Puy-Lacoste, Branaire Ducru, Rauzan Ségla, Sigalas Rabaud … but also wines abroad: in the USA, Chile, Spain, Portugal, Italy, Greece, China and Lebanon. The problem is always the same, with a final aim of "Finding the way".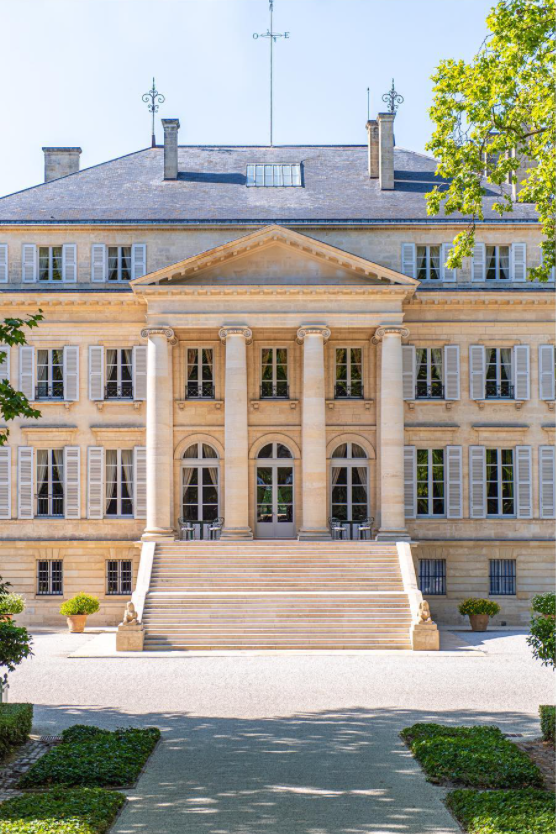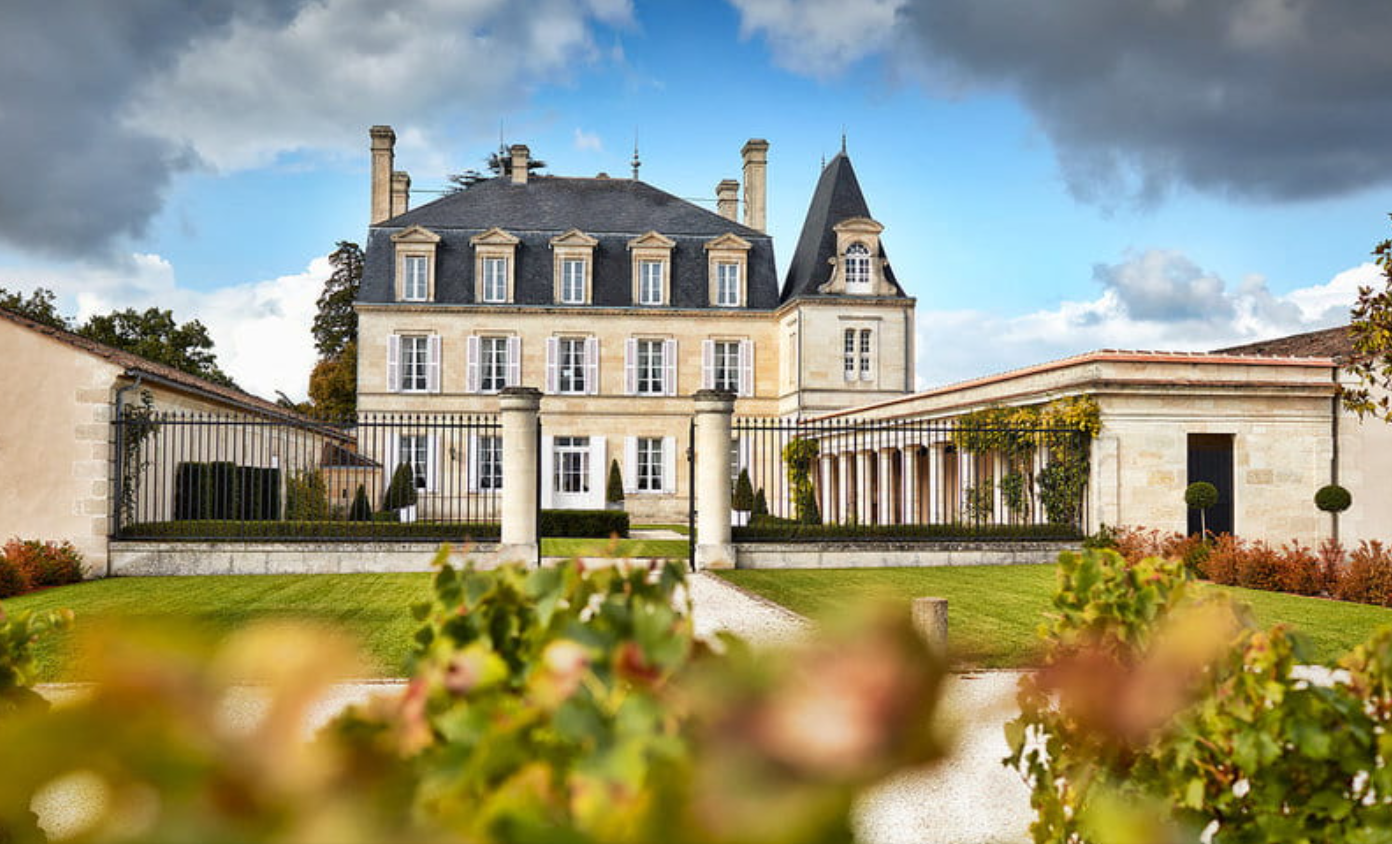 Château Margaux (left) and Château Grand-Puy-Lacoste (right)
---
The Future
Gerda: You have been a consultant for 32 years, what are the biggest changes in your job?
Eric Boissenot: Freedom, freedom from criticism: "Do what you think and that's good… be focus on that!" ". For me, technical progress is not of the same importance, it is not this progress that allows us to make greater wines, I am sure. Above all, it's about making the right decisions at the right time and making wine without errors. Human being is essential and it's not a question of having smaller vats, casks, amphorae… The technique does not change the substance of the problem. The main problem is to know what I really want and if I understand that, then just go for it! We are stronger when we know what we want, even if we are wrong!
I am convinced that people who want to find a solution in technique, will not succeed, the questions must be asked before!
G: How can winegrowers protect themselves against climate change?
EB: Yes, climate change affects us and can even help us, but it must not go beyond 2009.
We do not have many weapons against climate change, we suffer. Irrigation is not allowed, and neither is tarping, you must surely thin out the leaves, and promote green covering, and agroforestry, it takes a long time to modify an ecosystem but it will have to be done.
G: What are the grape varieties of the future?
EB: Our grape varieties certainly still have a bright future ahead of them. Cabernet Sauvignon is planted in countries warmer than ours where it also gives good results.
G: Francs de pied – a new trend or real interest?
EB: There is always a risk of losing vines due to phylloxera, but we are at a time when anything can be tried.
G: What do you think of the trend and the future of biodynamic wine?
EB: An alternative that is not totally solid… We have to go in this direction while waiting to do something else, but simply going organic is not satisfactory: it means more tractors, more handling processes in the vineyard, and more land compaction. Many other issues arise from this.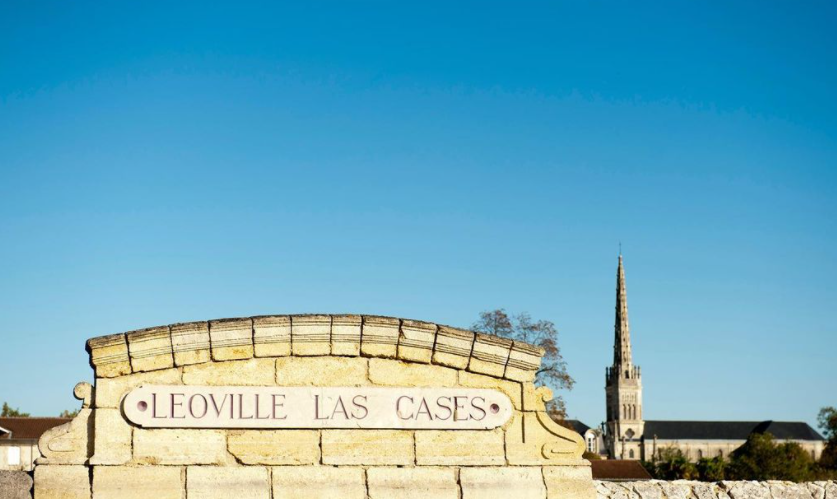 ---
The wine
Gerda: What do you think of wine ratings?
Eric Boissenot: As with the wolf: we are afraid of it but we want to see it! It's very human. We want a reward, we want to be ranked in relation to others. It's not a good thing because it provokes a chain reaction, it prevents you from being creative… it's a shame. You have to free yourself from that and go in the direction of your conviction.
G: Regarding 2018, 2019, 2020, what do you think of these 3 great Bordeaux vintages?
EB: Incredible trilogy, never seen before. How about climate change! It remains Bordeaux in typicality: "we are driving on velvet". I have no preference between the three because I like to detect identities, and vintages and open them according to needs, and according to your mood… You would have to live longer to see what they will become, think of 1928, and 1929.
G: What do you think of 2021?
EB: This vintage puts us back in our shoes, it sets the record straight, it expresses the terroir and even in a revealing way.
What I like: it is silky in the tannins, it is long in the mouth, it is smooth, it contains a slightly acidic fruit flavor, but with a ripe tannin: juicy and very pleasant and it has less alcohol. It is a vintage that loves Great Wines, it is all about subtlety, and visibility but without immediacy.
G: Could you describe an exceptional wine for me?
EB: It's complicated to give words to a sensation that is unique: wines are unique, not words, an exceptional wine is a sensation through words. It's in my head, sometimes we can use the same word on different feelings. Sticking to these words a feeling is not easy, but the feeling of an exceptional wine remains in memory, so I always attach an image to this feeling. Often to memorize a great wine we use the moment when you have drunk it.
G: Your memorable vintages in Bordeaux and why?
EB: 
Lafite 1959: incredible, an extraordinary success.
Poujeaux 1928: fantastic, as if it is 30 years old.
Cos 1870: surprisingly young. Unbelievable.
These are wines that have marked me.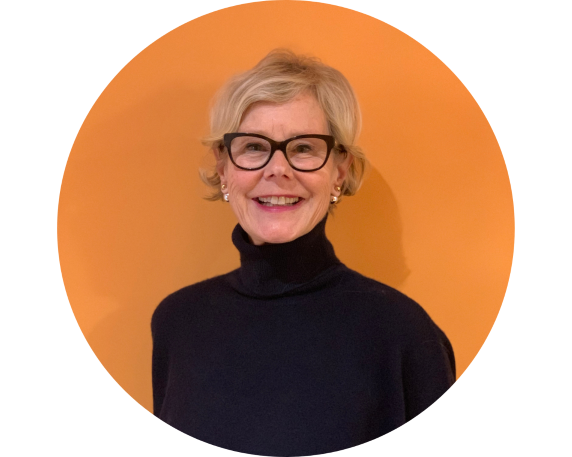 Gerda BEZIADE has an incredible passion for wine and perfect knowledge of Bordeaux acquired within prestigious wine merchants for 25 years. Gerda joins Roland Coiffe & Associés in order to bring you, through "Inside La PLACE", more information about the estates we sell.