Philippe Delfaut
General Manager
Working at the estate since 2007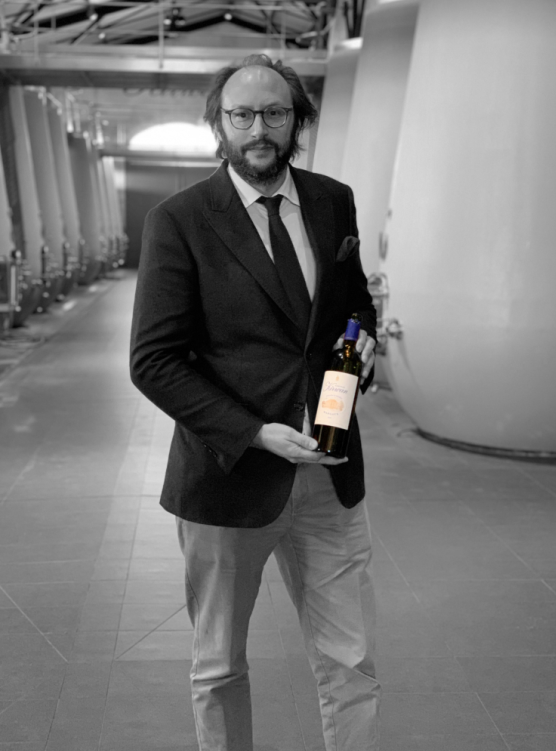 Stanislas Thierry
Development and Communication Director
Working at the estate since 2022
Met by Gerda at the Château
Château Kirwan
3ème Grand Cru Classé en 1855
Margaux
---
Gerda: Tell us about you…
Stanislas Thierry: I worked for 13 years for Vranken-Pommery, including 3 years in France and 10 years in New York where I was responsible for the American and Canadian markets. I have been the general director of Kirwan for a few years but I was not in the operational side of the business as I have been since the beginning of this year 2022. I am passionate about wine and am delighted to be involved in the development of Kirwan. I am fascinated by the global aspect of our distribution, curious about this encounter and eager to understand the needs and expectations of the market. I am working in partnership with Philippe who has 15 years of experience in Kirwan.
Gerda: What are the main challenges you personally face, in the practice of your work?
Stanislas Thierry: Kirwan is a Margaux historical estate, we have faithful customers and amateurs. We are trying to have a better and clearer explanation of Kirwan, its history, and its style. We are also trying to be closer to our 30 partner-negociants. We must give them all the support they need, which is why we have a commercial team that is ready to travel to present all the singularities of Kirwan. 
---
Harvest 2021
Gerda: How did your harvest go?
Philippe Delfaut: It was a lot of sport! We had to monitor the grape plant in order to know the parcels' maturity and harvest at the perfect time. We could not close our eyes. Merlot has been more impacted by the weather. We are serene with our cabernet sauvignon which will be in the majority of the blends. The first tastings show lots of tension and good length. Our yield is 33 hl/ha.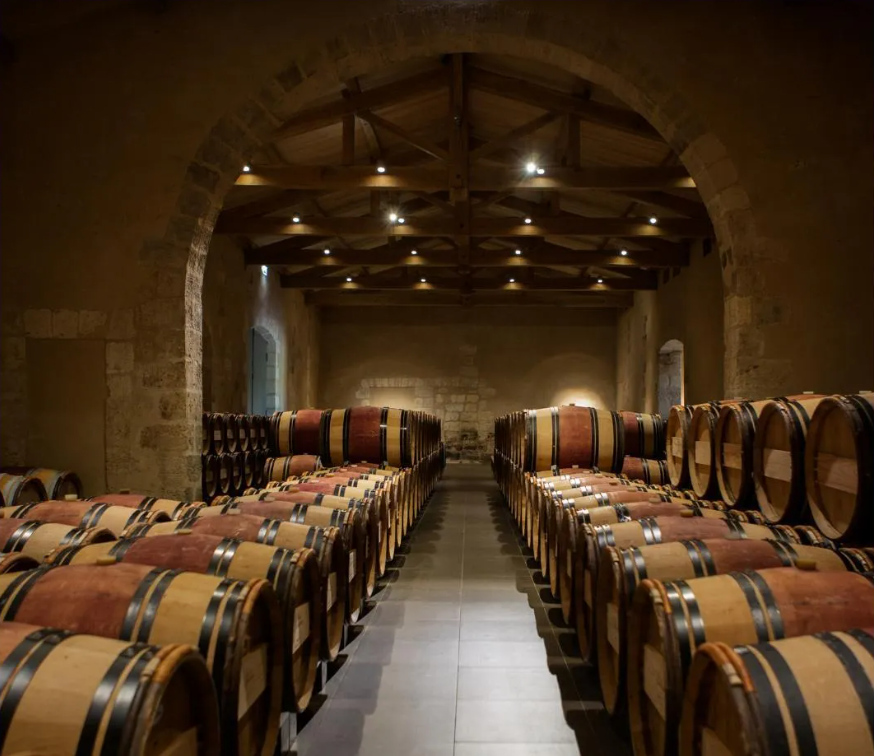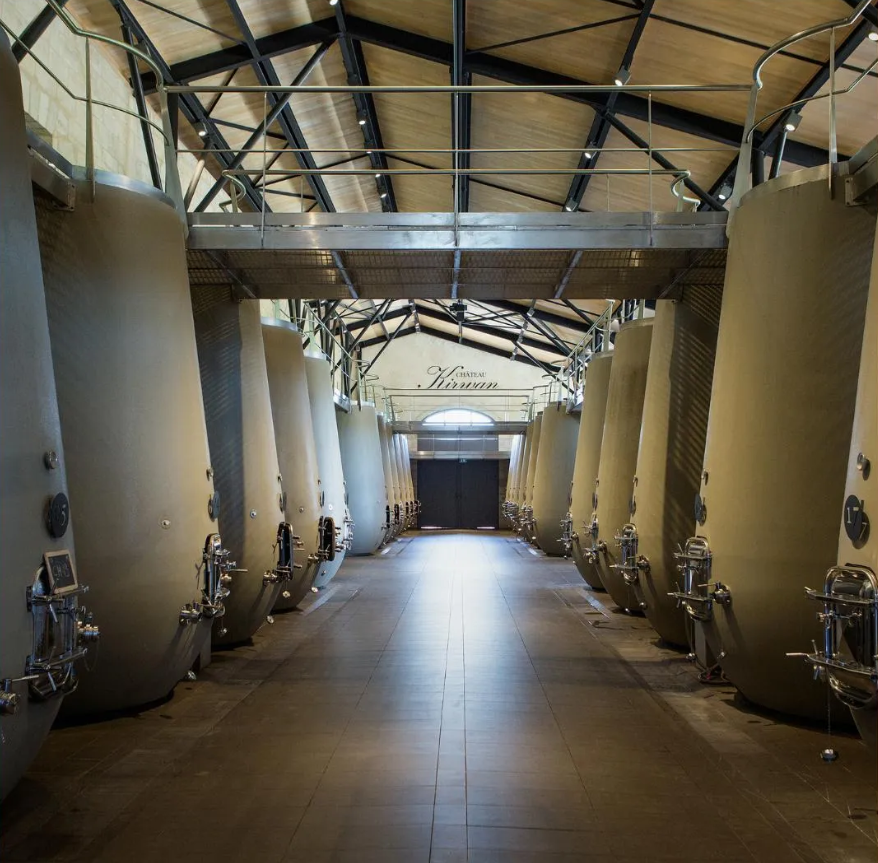 ---
The brand

Kirwan

today and tomorrow
Gerda: What positioning (s) do you want for your brand (s)?
Stanislas Thierry: Kirwan is a small Château, we want to have a selective distribution strategy. We wish to accompany big amateurs, wine shops, and sommeliers. 
Philippe Delfaut: Our strategy is also to reach young people who discover Bordeaux wines. People think Bordeaux wines are expensive, which is not true. It is classic, elegant, and might be charming. This message must be delivered to young people.
G: How do your wines stand out, and are unique?
Philippe Delfaut: Strategy changed in Kirwan when I arrived in 2007. We started to harvest earlier, and we changed consultant: Eric Boissenot is now taking care of the estate. We did a wine that I like to call the "Modern Kirwan". It is pure, fresh, and has a really good balance.
We also did a lot of work on the vineyard. It was a big reflection on which grapes and rootstock to plant. Kirwan only has 30% merlot and the rest is cabernet sauvignon, cabernet franc, and petit verdot.
G: What future project are you currently working on?
Philippe Delfaut: We have planted 1 hectare for white wine in 2021. We will harvest for the first time in 2023. We love white wines in Kirwan. Doing white is not only to expand our product range but also to have a new challenge. It is so rewarding. I learned a lot about 2018 vintage: 50% of the harvest was destroyed by mildew. It was the worst vintage of my career but also the most interesting and good! 
Climate issues will be more and more frequent. We have to live with them. As I often say, I am not the winemaker but the wine helper. I am just here to help with the vine.
G: How far along are your property(ies) in the "green transition"?
Philippe Delfaut: Since 2012 we have been HVE3 certified and since 2015 ISO 14001. We have viticulture oriented towards organic but we are not taking the step of certification. Of course, we ask ourselves many questions, especially if it is the right choice. In the meantime, we are promoting biodiversity on the property by planting trees and hedges. We are completely turned towards nature. I am the son of a farmer and we have to go in the direction of nature and preserve the fauna, flora and improve our ecosystem.
---
The business
Gerda: What are your priorities in terms of business development? 
Stanislas Thierry: To have a distribution that is as spread and balanced as possible. This capillarity is the strength of Bordeaux. We need to be present everywhere, especially with restaurateurs, wine negociant, prescriptors and wine lovers. Our first export market is the United States, followed by Belgium and England. This last market is a real vector of image. We sell 80% of our harvest as Primeur, the remaining 20% are kept to sell as deliverables to our partner negociant. In addition, we receive a lot of visitors to the Château: 20,000 people per year before the pandemic.
G: Do you plan for market or new releases in the near future?
Philippe Delfaut: We are not going to do anything for the moment. We have a price list with Kirwan bottles and big formats. 
G: Which vintages should the market be interested in? and why?
Philippe Delfaut: 2017! People need to understand the vintage. It is really good but it is between 2016 and 2018… 
G: What sales support materials are available to distributors to promote your wines?
Stanislas Thierry: We have a website, social media, and videos. We are intimately welcoming people at the Château to show them the Kirwan style: open and warm.
Philippe Delfaut: We can receive from 4 to 200 people at Kirwan for a qualitative visit. We deliver intense, memorable moments. The glasshouse has been renovated for exclusive events.
---
The tasted wines
Kirwan 2017: 55% cabernet sauvignon, 30% merlot, 10% cabernet franc, 5% petit verdot
Philippe is right, this is a vintage that must be understood and certainly not forgotten! It is very Margalain in style. It has the aromas of red fruits, sparkling on the palate. The finish is crispy and the freshness is amazing.
Kirwan 2018: 55% cabernet sauvignon, 30% merlot, 10% cabernet franc, 5% petit verdot
Philippe is right again, sometimes our hardest efforts pay well. This is the case for this delicious 2018. Immediately on the palate it takes off, without any heaviness as the balance is present from start to finish. It is very complete and beautiful!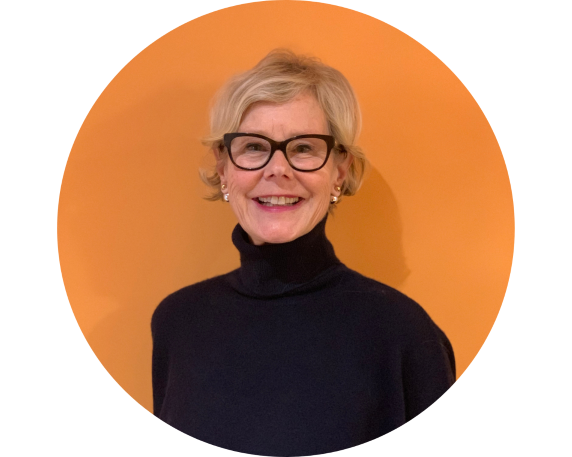 Gerda BEZIADE has an incredible passion for wine and perfect knowledge of Bordeaux acquired within prestigious wine merchants for 25 years. Gerda joins Roland Coiffe & Associés in order to bring you, through "Inside La PLACE", more information about the estates we sell.