Maylis Marcenat
Operations Manager
Working at the estate since 2014
Met by Gerda at the Château
Château Clos de Sarpe
Grand Cru Classé
Saint-Emilion
---
Gerda: Tell us about you…
Maylis Marcenat: I am a passionate winemaker. Also, I am direct, frank, and different in the Bordeaux wine world.
Gerda: What are the main challenges you personally face, in the practice of your work?
Maylis Marcenat: It is obvious that because of climate change, we have new challenges. One of our challenges is to exist despite our size (we have 4 hectares). We have to fight in order to not be forgotten. We are 2 people working on the estate; my colleague and me. This is the reason why I do not have time to go and see customers or partners and speak about the vineyard. I am focusing on vinification and communication, my colleague is on vines.
---
Harvest 2021
Gerda: How did your harvest go?
Maylis Marcenat: Relatively well. We have managed all seasons well and we did not have much mildew pressure, despite the fact that we do not use chemical products such as insecticides and herbicides. We have not used these products since 1923 when my family bought Clos de Sarpe. The estate has the organic certification since 2020.
Harvests began on 7th October and finished on 18th October. This is a vintage for which the extraction was not pushed, I went gently. I did a long vinification of 45 days at a low temperature, 23°C. The tannins are soft and supple and the Merlot has a PH of 3.30. It is a pleasant vintage with a smoothness in the wine. The alcohol level is around 14%. I am sure there will be surprises in this vintage and Clos de Sarpe will be among them. 2021 production will be around 9000 bottles.
---
The brand

Clos de Sarpe

today and tomorrow
Gerda: What positioning (s) do you want for your brand (s)?
Maylis Marcenat: I want Clos de Sarpe to be well-known and to be associated with a quality wine elaborated by passionate people. 
G: How do your wines stand out, and are unique?
MM: Our wine does not reveal itself immediately, it has many faces. It is a wine that has very unique and strong personnality, it is made of surprises: at the beginning, it is concentrated but it has a lot of freshness at the end.
G: Which of your recent accomplishments would you like to share with your customers?
MM: We continue to restructure the vineyard. We have planted 15% Cabernet Franc on the estate, which will represent 20% of the vineyard in 2 years. We also have a few plots of Petit Verdot. This will change the face of Clos de Sarpe and bring more freshness and crispness. This is necessary because of climate change. Our beautiful clay and limestone terroir already help us a lot. Our young vines are already giving good results for our second wine, Charles de Sarpe, and in 4 years they will be integrated into our first wine.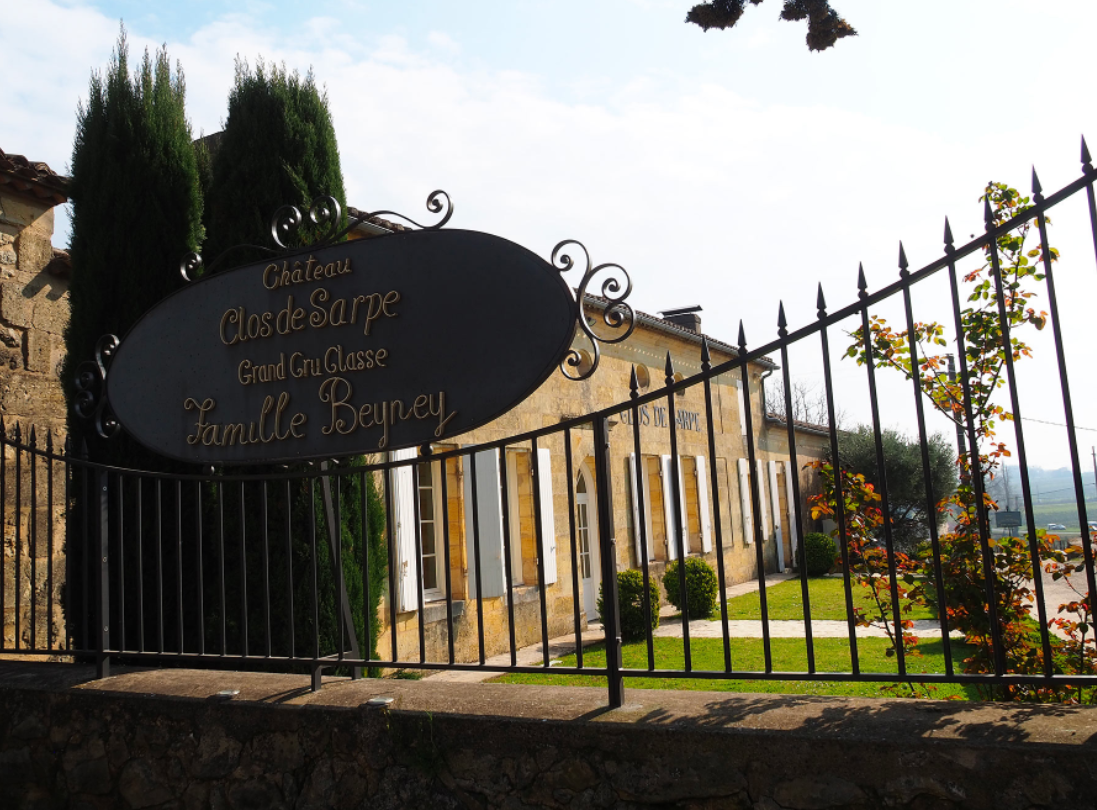 G: What future project are you currently working on?
MM: My uncle Jean-Guy Beyney is the owner of Hôtel Palais Cardinal in Saint-Emilion. My cousin, Jean-Guy Beyney's son, is going to work on it in order to bring Clos de Sarpe more visibility and notoriety. Clos de Sarpe wines will be in the hotel and the hotel's customers will be able to book Château visits very easily. We are an old family of Saint-Emilion and we are very proud of our roots.
G: How far along are your property(ies) in the "green transition"?
MM: We have the organic certification since 2020. However, we have never used herbicides, pesticides, and other synthetic products since 1923 (when my family bought the vineyard). I would like to go further and produce a vegan wine. I do not fine our wines and I use only indigenous yeasts. Making a vegan wine is very close to my heart and I will do it one day!
---
The business
Gerda: What are your priorities in terms of business development? 
Maylis Marcenat: I wish to be more present in french restaurants. Unfortunately, I do not have time to present my wines to restaurant owners. I will do it one day.
G: Do you plan for market or new releases in the near future?
MM: 80% of our harvest is sold en-Primeurs. Our price list starts from 1952! We insist on keeping old vintages, this is Jean-Guy Beyney strategy. 
We will celebrate the 100th birthday of the Beyney family in Clos de Sarpe in 2023. We are going to do something special for that unique moment. 
G: Which vintages should the market be interested in? and why?
MM: 2016, it is beautiful. We made a strict selection and only 60% of the grapes went into the first wine: 85% Merlot and 15% Cabernet Franc. It is round with black fruits and a very nice freshness. This is also the first vintage when my uncle and I adapted the vinification process with shorter maceration.
G: What sales support materials are available to distributors to promote your wines?
MM: We have a new website since last year and we are present on social media. We are a member of the Association des Grands Crus Classés de Saint-Emilion. It is an association that gives us visibility and we need to be federated to go further.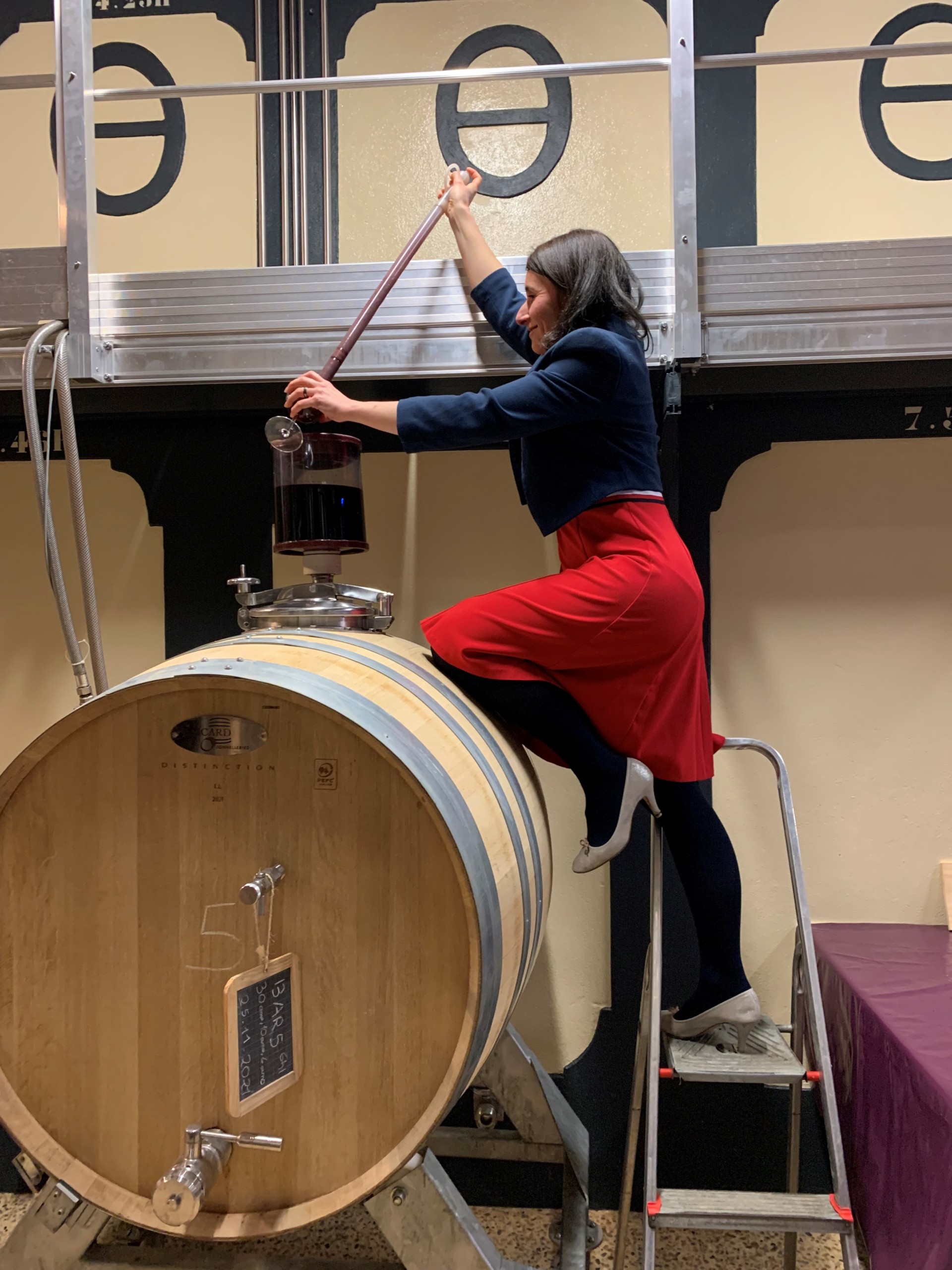 ---
The tasted wines 
It is always great to spend time with passionate people who speak with their hearts. They also talk about all the people who have worked in the vineyards and the cellar and rolled up their sleeves to give a great final product. That is the beauty of Bordeaux, you meet so many different winemakers who all have one thing in common: love for Fine Wines!
Charles de Sarpe 2019: 85% merlot, 15% cabernet franc
Maylis does not do a second wine each year. It has to be perfect as well, as the first wine. It is round and has good tension.
Clos de Sarpe 1999: 85% merlot, 15% cabernet franc
Since the Beyney family arrived in 1923 at the Château, wines are not fined or filtered. They did not do any racking for this vintage either. The wine was aged in 100% new barrels. We find here tertiary aromas of truffle and eucalyptus. The wine has evolved well. It can be aged for another 10 years without any problem because it has structure and a nice vivacity.
Clos de Sarpe 2016: 85% merlot,15% cabernet franc
60% new barrels, 40% one-wine barrels. This is the first vintage where Maylis has changed the style of the wine a little while keeping the soul of this Saint-Emilion's diamond. She did a shorter maceration: 35 days instead of 55 and at 25°C instead of 28°C. The wine has gained in finesse and it is tighter. The crispness arrives from the first sip and carries this structured wine to a very nice length! Bravo Maylis for having the courage to make these changes!
Clos de Sarpe 2019: 85% merlot, 15% cabernet franc
80% new barrels, 20% one-wine barrels. It has black fruit aromas and a magnificent structure. Even if Maylis thinks that perfection does not exist, she is going in the right direction with this beautiful Clos de Sarpe!
Clos de Sarpe 2020: 85% merlot,15% cabernet franc
For this other great vintage, Maylis has not changed the ageing: 80% new barrels and 20% one-wine barrels. She said: "I am not dogmatic and will adapt to each vintage".
This is the women's strength: we adapt easily. The wine has taste like 2019 with the difference of being broader… This diamond is to be discovered without moderation and as soon as possible!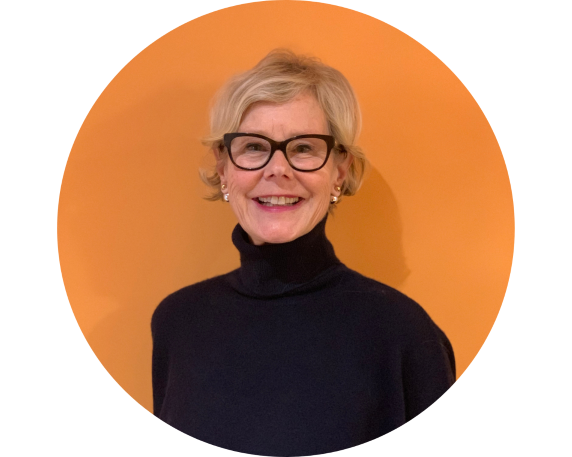 Gerda BEZIADE has an incredible passion for wine and perfect knowledge of Bordeaux acquired within prestigious wine merchants for 25 years. Gerda joins Roland Coiffe & Associés in order to bring you, through "Inside La PLACE", more information about the estates we sell.