Nicolas Glumineau
General Manager
Working at the estate since 2012
Met by Gerda at the Château
Château Pichon Longueville Comtesse de Lalande
2ème Grand Cru Classé en 1855
Pauillac
---
Gerda: Tell us about you…
Nicolas Glumineau: This is my personal motto: I take inspiration from the past and the land to imagine the wines of tomorrow and I progress with humility, pleasure, and passion. As Socrate said "I know that I know nothing.
Gerda: What are the main challenges you personally face, in the practice of your work?
Nicolas Glumineau: To find a balance in everything. We need to find it in the wine but also in the personal/professional life. 
---
Harvest 2021
Gerda: How did your harvest go?
Nicolas Glumineau: For the last 10 years we have been working on restructuring the vineyard. We removed 4 hectares every 4 years for 2 reasons :
Grape choices: Pichon Comtesse has always been perceived as a feminine wine because of its merlot majority in the blend. The terroir and this grape variety were often not well matched. Merlot was not in its right place. So we planted more cabernet sauvignon. At the end of this restructuring program, we will have between 65 to 70% cabernet sauvignon, 20 to 25% merlot, and 10% cabernet franc. The challenge is to remain Pichon Comtesse with more cabernet sauvignon!

Organic conversion: 2021 is the first vintage with the organic certification. Nowadays, we have 40% of our vineyard in biodynamics. We have 1/3 in fallow land, 1/3 in young plants, and 1/3 in production.
It was a big improvement in our minds to work in organic viticulture. Thanks to the good weather, we use 95% of organic products for the vintages 2018, 2019, and 2020, and it went well. Starting in 2021, we were 100% organic. We started working in the respect of the environment 10 years ago. We could not imagine what was going to happen in 2021. I have never seen a crisis like this in the vines. The weather was not good, we had couluring, lack of workers… Organic viticulture is demanding. It was traumatizing for the team. We all had the feeling of a hard work year for nothing.
Roederer group (owner of Pichon Comtesse) did a carbon footprint on all its vineyards in June 2021. It was a lot of work and we found out lots of things. I believe in agrobiology, but we need a less radical charter, more reflection like in Germany and Austria. Even if our idea is to continue this organic viticulture, we must avoid another catastrophe: in 2021 we lost 70% of our harvest, only 15hl/ha was harvested.
---
The brand Pichon Comtesse today and tomorrow
Gerda: What positioning (s) do you want for your brand (s)?
Nicolas Glumineau: We want to be considered as one of the best wines in the world. It is not enough to be the best of the Second Grand Cru Classé. We keep in mind that Pichon Comtesse must be drunk. We all know that the best marketing tool is an empty bottle!
G: How do your wines stand out, and are unique?
NG: Pichon Comtesse is a wine that is inspired by its Pauillac origins today more than ever. I often say: it is a Pauillac made in Pichon Comtesse. It has sensuality, sweetness, density, and minerality. The density is not masculine or aggressive. Balance must be with acidity and alcohol and concentration must be in tannic density. Challenge is to make a wine that can be drunk in 6 years and has the capacity to age.
G: Which of your recent accomplishments would you like to share with your customers?
NG: The organic certification for 2021 wines. It is not the purpose of putting it on the label because it was an intrinsic evolution. Wine lovers do not expect Pichon Comtesse to be organic. We did it out of conviction, not for marketing purposes.
G: What future project are you currently working on?
NG: We are always doing something:
Château: we have planted one hectare of white in 2020. In April/May 2022 we will plant 2 hectares. I can not speak about it. I only can say that it is not going to be a white wine from Bordeaux. 
Building: we just finished the work on the property, 7 years later. We did the fermenting room, wine cellar, wine buildings, and offices. We are ready to start a new era in Pichon Comtesse. 
Marketing: we improved our website. Its signature is: "the wine is a civilization". The website is wonderful, artistic but also clear and educational. It explains the wine process terms.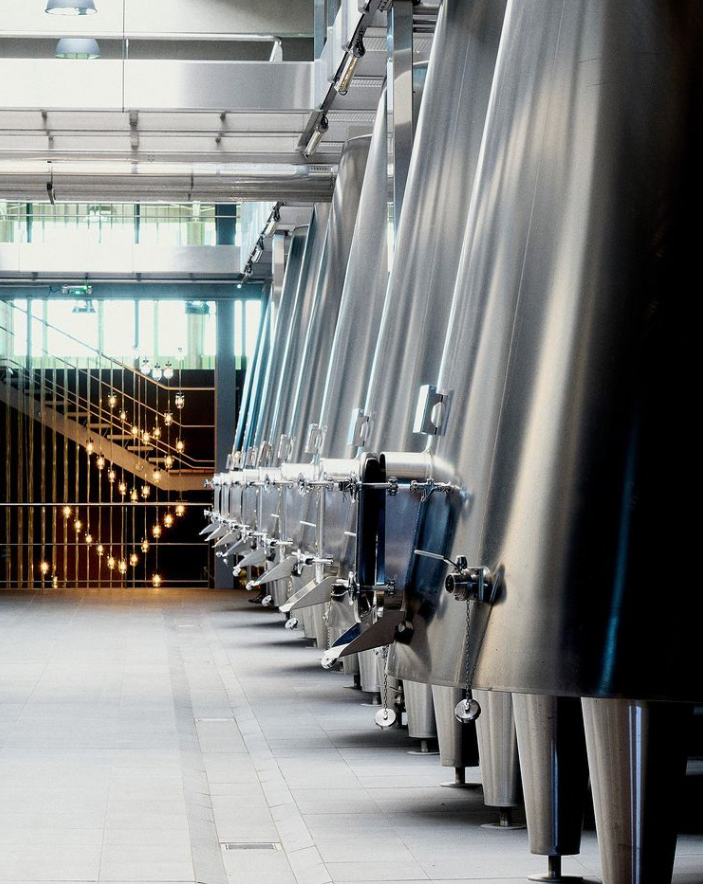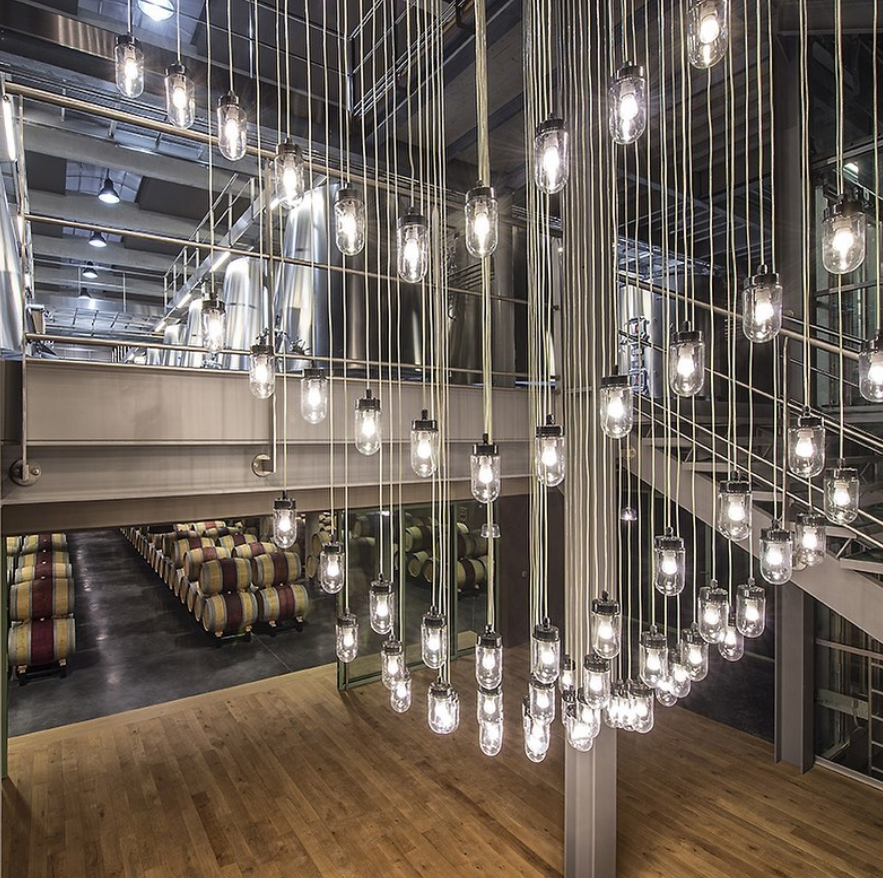 ---
The business
Gerda: What are your priorities in terms of business development? 
Nicolas Glumineau: We are distributed in 80 countries, it is well spread. The former owner Elaine de Lencquesaing did a lot of things for the brand. We must honored her such as Bruno Prats, Jean-Michel Cazes and Thierry Manoncourt. They taught us to go and meet the markets. We must know our customers and be connected to reality. 
G: What sales support materials are available to distributors to promote your wines?
NG: Our website and our social media. Charles Fournier, Commercial and Marketing Director, and I can travel. Charles will soon have an assistant who will help us.
G: Which vintages should the market be interested in? and why?
NG: 2017: when Pichon Comtesse is good it is really good, and in this specific vintage it is excellent. Everything went well this year, we did not have frost. In 2013, the new fermenting room was operational and it always takes 3 or 4 years to make the best use of it, and 2017 was the culmination! We built this vintage as we wanted. I am very proud of this 2017.
G  Do you plan for market or new releases in the near future?
NG: We sell 85% of our harvest en Primeur. It gives us the possibility to do market releases during the year. We always wait at least 5 years. We let the Place of Bordeaux do its job in the first place, and then we do a market launch to make the brand live. We might release Pichon Comtesse 2010 start 2023. We are always ready to work on specific demands.
---
Favorite bottle of Nicolas Glumineau
Gerda: If you had one bottle of your heart? 
Nicolas Glumineau: At the moment the excellent 2017!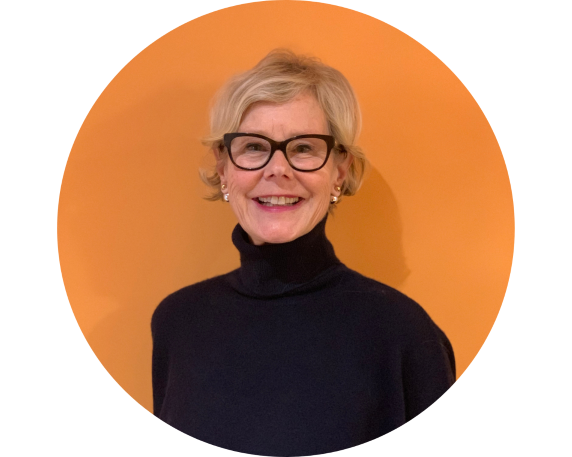 Gerda BEZIADE has an incredible passion for wine and perfect knowledge of Bordeaux acquired within prestigious wine merchants for 25 years. Gerda joins Roland Coiffe & Associés in order to bring you, through "Inside La PLACE", more information about the estates we sell.