Noëmie Durantou
Co-Manager and Winemaker
Working at the estate since 2016
Met by Gerda at the Château
Château L'Eglise-Clinet
Pomerol
---
Gerda: Tell us about you…
Noëmie Durantou: I am a young winegrower passionate about what I do. Qualified engineer I also went to theater school. I try to work like my father: working with my hands and being demanding. I am committed to work daily on the vines and in the winery with our teams. Like my father, I need to be in direct contact with the product at every stage, for me it is essential to understand and sell our wines.
Gerda: What are the main challenges you personally face, in the practice of your work?
Noëmie Durantou: To make 6 wines in 4 different wine cellar requires optimum organization with our small team. 
Château L'Eglise Clinet et La Petite Eglise (Pomerol)
Château Les Cruzelles et La Chenade (Lalande de Pomerol)
Château Saintayme (Saint-Émilion Grand Cru)
Château Montlandrie (Castillon – Côtes de Bordeaux)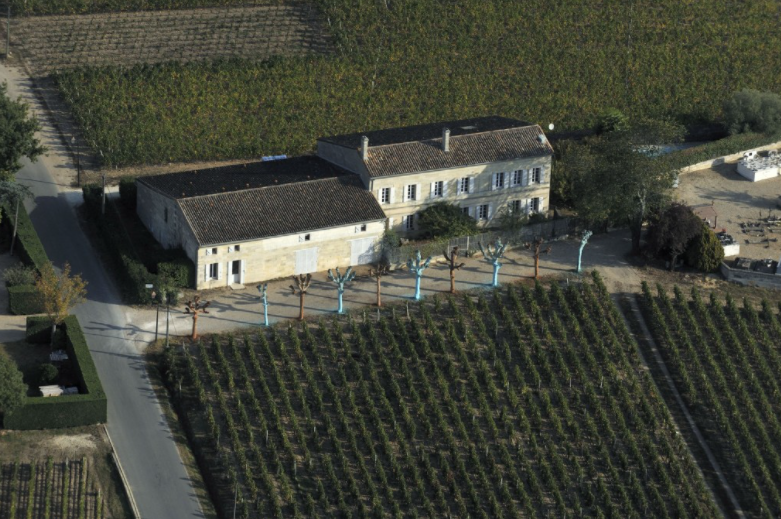 ---
Harvest 2021
Gerda: How did your harvest go?
Olivier Gautrat (winemaker for 20 years): Even if it was stressful and tiring, it went well.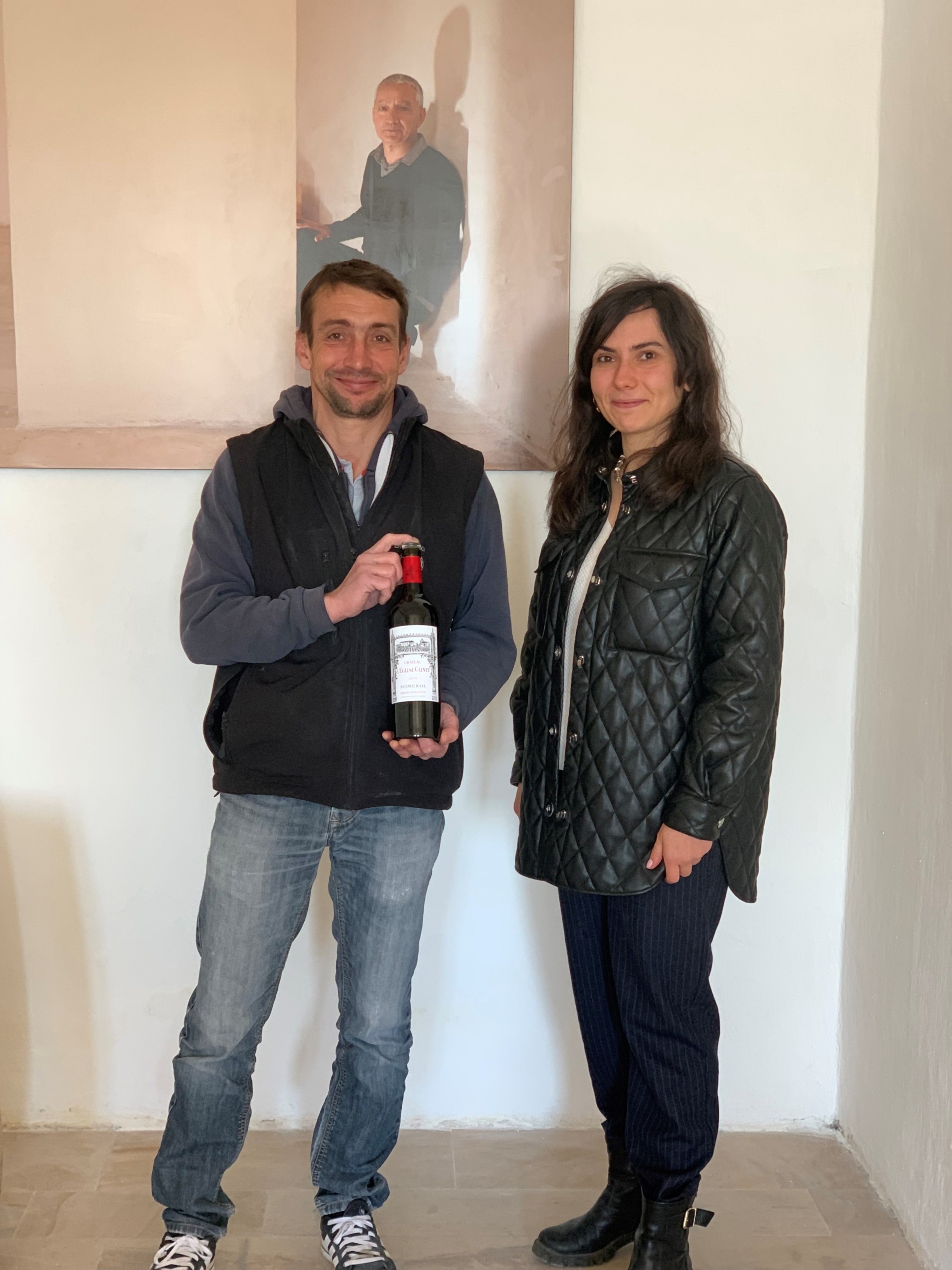 Noëmie Durantou: We did not have frost thanks to the candles and our 4 wind turbines. We did not sleep for 10 to 15 nights.
We had lots of work to do until the end of August. We harvested in 3 days. Usually, it lasts at least a week. We are proud of the result.
It is a relaxing wine just like the melody of Satie or Debussy. The wines have a lower PH so with more freshness and acidity. This is our trademark for all our wines. They are delicate and floral. It is not an exuberant vintage
---
The brand

L'Eglise-Clinet today and tomorrow
Gerda: What positioning (s) do you want for your brand (s)?
Noëmie Durantou: All our wines come from my father's gardens, Denis Durantou. There are beautiful, unique, and singular family gardens. Each estate has a mission, a cellar. We know all the plots. So we work as gardeners intimately linked to the land.
Our brands are also closely associated with Art, which is a family passion. Every year, you can admire the paintings and dropstops of my mother, Marie Reilhac, a painter.
G: How do your wines stand out, and are unique?
ND: I try to answer you objectively. Our wines are linked to a history, a terroir and a family, which are by definition unique. They have vivacity, freshness, tannic depth and complex density.
OG: Our wines have a lot of purity in the fruit. They are complex and pleasant, nothing is hidden. We harvest early to preserve the freshness and the fruit: wine is a drink to be shared and we want to create a product of conviviality!
G: What future project are you currently working on?
ND: We never stop working, there is always something to do. At the moment, we have a replanting project for Petite Eglise, in the North of Pomerol appellation. We are planting Merlot from a massal selection from L'Eglise-Clinet. We also have a project to build a winery building with photovoltaic panels. We want to have electrical vehicles and be 100% autonomous with our energy. We have to anticipate the future while remaining in today's reality. 
My younger sister Constance is working on the magnificent olive and truffle oak projects in Montlandrie, for which we have great ambitions.
We have other great surprises to come but I will speak to you about it another time.
G: How far along are your property(ies) in the "green transition"?
DS: We have the HVE3 certification. In our vineyards, we have planted hedges and trees. It is more difficult here in Pomerol, space is limited, but in Côtes de Castillon it is easier. My father always planted a lot of trees, he was a landscaper. He never planted vines where they did not belong, it is common sense. At Montlandrie we have hives, fruit trees and olive trees. The choice was made so that it would always be in association with the vines. It is our garden and it is good environmental sense.
We hired a person, QSHE Manager (Quality, Hygiene, Security, Environment) to deepen the ecological transition and the commitment of properties to environmental issues. We are currently engaged in a CSR process with the Ecovadis label, which is more familiar to large industrial and craft groups. The wine world has been slow to take its responsibilities in this area and it is essential for me to turn towards a reduction of all our impacts to ensure the sustainability of our industry.
---
The business
Gerda: What are your priorities in terms of business development? 
Noëmie Durantou: We have a lot of customers in the UK. English negociants are brilliant and talented. However, we work in the other markets too. L'Eglise Clinet is an iconic brand that needs to be more known among wine connoisseurs around the world.
All of our other brands make great, affordable wines. They are well distributed in the UK and Europe. We need more diversity in our markets with Asia and the United States for example.
G: What sales support materials are available to distributors to promote your wines?
ND: We have a website, Denis Durantou, on which you can find pictures. This is the first step to know us and our wines. Advertising is not my thing. I am willing to travel but only for special, well-chosen moments and to talk about our wines. My sister Constance lives in London and can do wine fairs there. She knows a lot of English distributors. 
G: Which vintages should the market be interested in? and why? 
Olivier Gautrat: 2013! Not long ago we did a vertical tasting and this vintage is good like the others. It has a lot of fruit and freshness. It is elegant, has a nice structure on the palate, and a good concentration. It is a great success for us!    
Noëmie Durantou: We need to remain interested in 2017 and 2018! 2017 is one of my favorite. It opens up more and more over the years.
G: What sales support materials are available to distributors to promote your wines?
ND: No, every year we sell around 98% of our harvest en Primeur. Unfortunately, there are some vintages of which we no longer have a single bottle. I am trying to have a "library stock" for future tastings.
Website

---
The tasted wines
I have been lucky with a very nice tasting. I recognized the soul of her father Denis Durantou in every glass. He can be proud of Noémie, her sisters, and their team. They continue the magnificent work of their father on the exceptional terroir of Pomerol and their other Domaines.
As my great Japanese friend Atsuko said to me when my father passed away: "You die twice in life. Once physically and once when nobody thinks of you anymore". Thanks to Noémie, her sisters, and their team, Denis will live forever!
Château Saintayme 2017, Saint-Emilion Grand Cru : 100% merlot
Crispy red fruit aromas. The wine is fine with a nice minerality in the middle of the mouth which carries the wine to a finish with a good freshness. It's delicious and as Noémie rightly said, this vintage should not be forgotten!
Château La Chenade 2019, Lalande de Pomerol : 80% merlot, 20% cabernet franc
Beautiful black fruit aromas. It is deep on the palate, well-structured with a nice finish. Safe bet!
Château Les Cruzelles 2018, Lalande de Pomerol : 80% merlot, 20% cabernet franc
The vineyards of Les Cruzelles can be seen from the back door of Eglise Clinet. They are only 1 km away. We can taste this sexy, opulent 2018 terroir, it is very beautiful. The wine is balanced, refined. The tannins are coated, silky mid-palate, and it has a long finish. Well done!
Château Montlandrie 2017, Côtes de Castillon : 75% merlot, 20% cabernet franc, 5% cabernet sauvignon
This is one of my favorite appellations in Bordeaux as I am a big fan of fresh wines with minerality. The wine is refined. It has a perfect balance with good complexity. Very good!
La Petite Eglise 2019, Pomerol : 80% merlot, 20% cabernet franc
It is a great second wine, deep and complex! We find a little bit of liquorice but also blackcurrant. It is a beautiful coherence of flavors.
Château Eglise Clinet 2019, Pomerol : 90% merlot, 10% cabernet franc
There is no doubt that this wine is among the most beautiful wines in the world! It is complex, it has a magnificent density in the middle of the mouth and a finish that comes back in different levels and pushes the wine towards an incredible length! It has everything and will deliver even more over the years….! It is living art with a capital A that reflects the spirit of the Durantou family!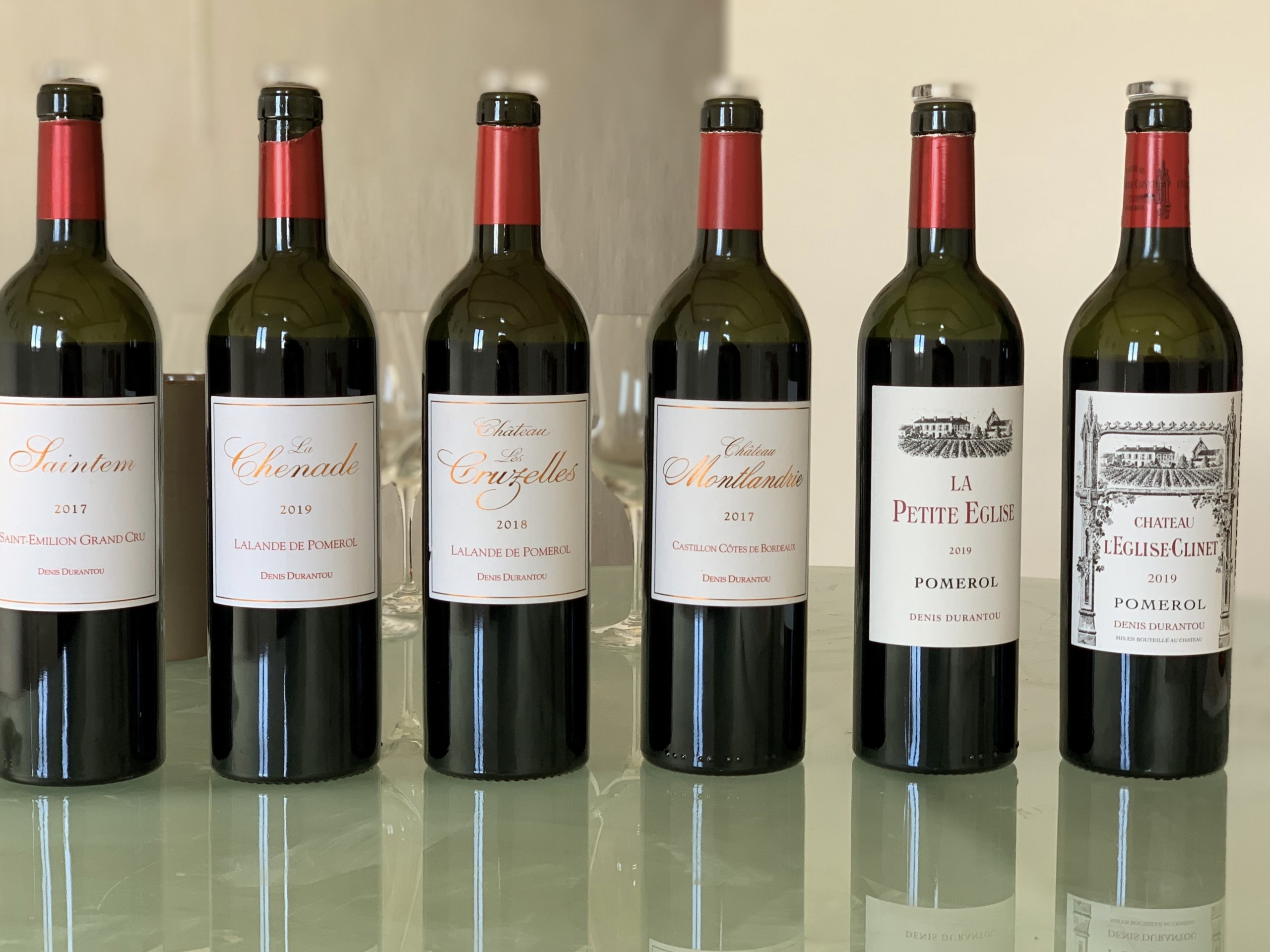 ---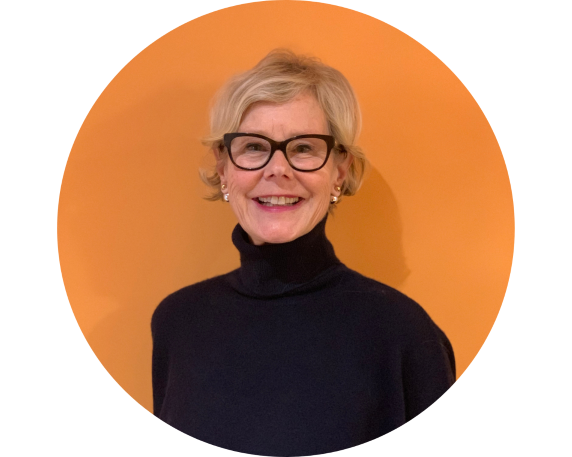 Gerda BEZIADE has an incredible passion for wine and perfect knowledge of Bordeaux acquired within prestigious wine merchants for 25 years. Gerda joins Roland Coiffe & Associés in order to bring you, through "Inside La PLACE", more information about the estates we sell.