Henri Parent
Co-Owner
Working at the estate since 2013
Met by Gerda at the Château
Château Le Gay & Château La Violette
Pomerol
---
Gerda: Tell us about you…
Henri Parent: I am a happy person, I do not take everything seriously. I do not consider myself the owner of Château Le Gay because it has its own existence. It belongs to Pomerol appellation. I am just serving the Château and a manager of the bottom-up strategy. I give direction to the company and my collaborators follow them in order to achieve goals together.
Gerda: What are the main challenges you personally face, in the practice of your work?
Henri Parent: I love challenges. One of these challenges is to give a qualitative continuity to each vintage. Making a great wine in a great year is easy. I like difficult vintage. They are more interesting and intellectual to me.
Three years ago, I added a challenge by buying an organic truffle field of 50-hectare, in the Périgord Noir. I would like to link Le Gay with truffles: when you arrive at the Château, it has to smell of truffles (laughing).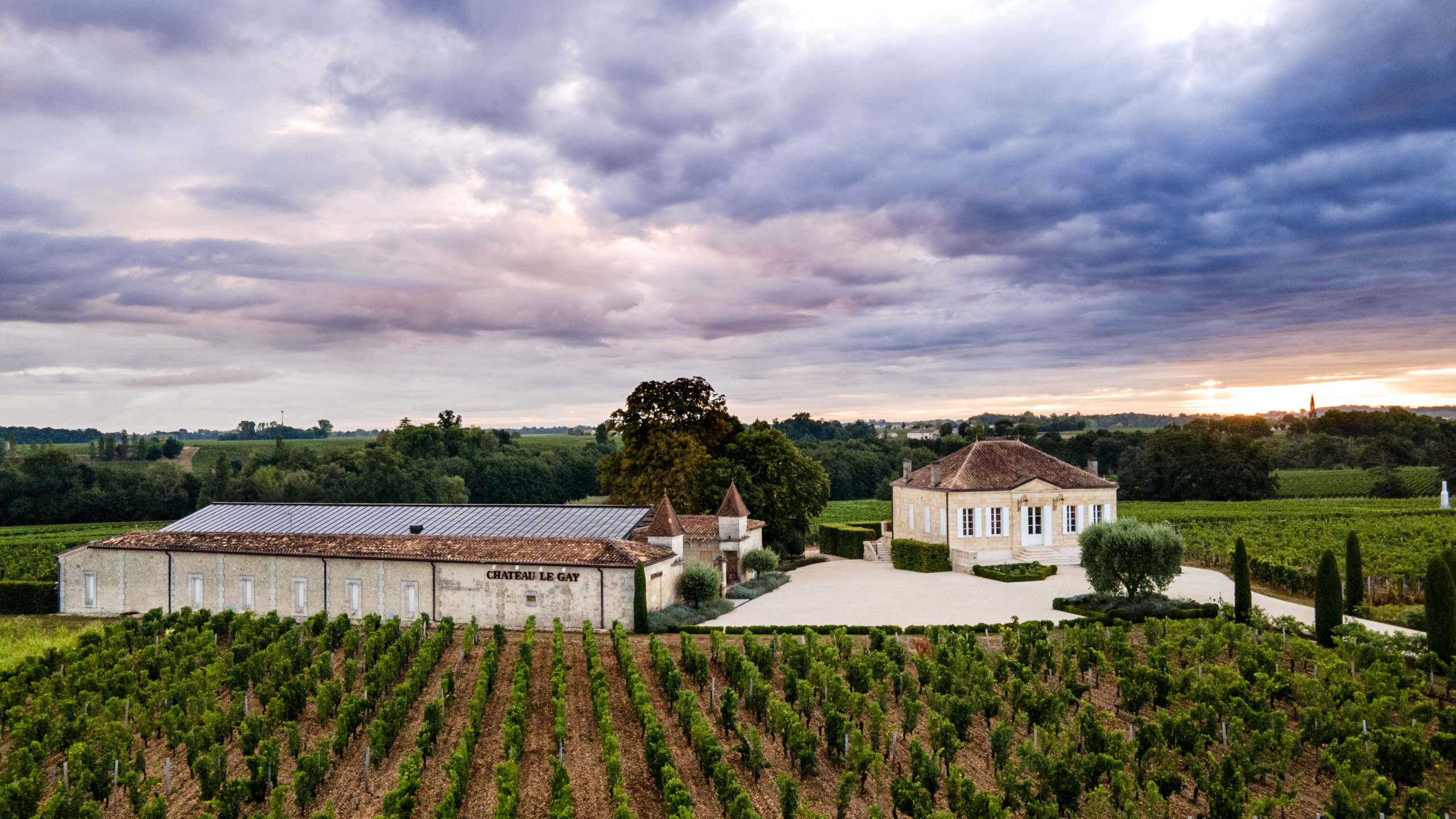 ---
Harvest 2021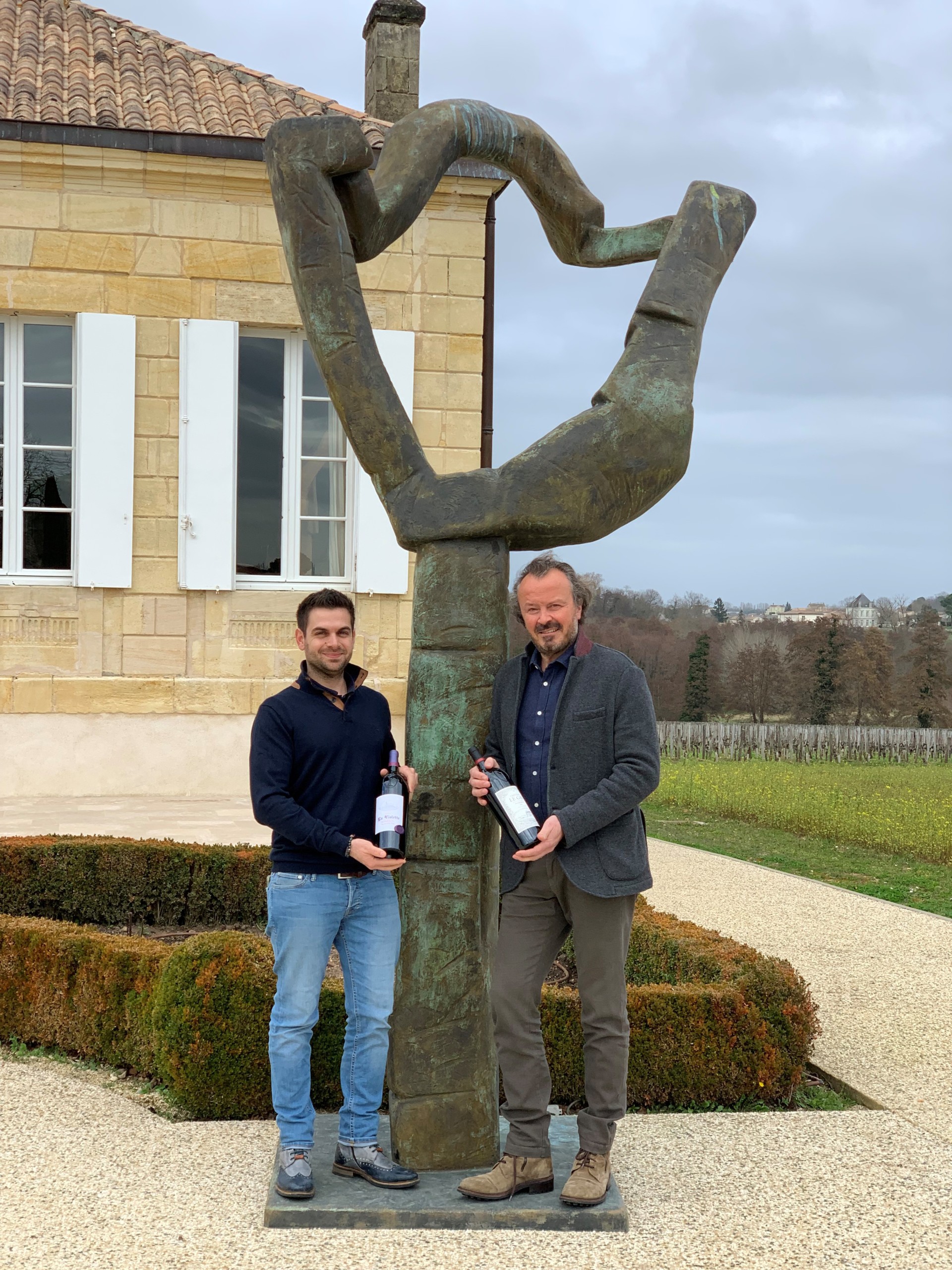 Gerda: How did your harvest go?
Florian Pesquier (winemaker): We fought the frost for 12 nights. We used wind turbines and candles for 3 nights. Maturity arrived and we harvested for 4 days. It was difficult. It is easier when the harvest lasts two weeks.
We are happy even though the yield decreased by 30% compared to 2020. It is important for your customers to know that the final blend is made just before bottling. The samples we present during the 2021 tasting will be a blend of 43 of our micro-vintages out of 45 in total; the vintage is amazing!
---
The brand

Le Gay

today and tomorrow
Gerda: What positioning (s) do you want for your brand (s)?
Henri Parent: We do not have the same notoriety as L'Evanglie, La Conseillante or Vieux Château Certan. Le Gay has a similar quality but at half price. It is the reality but not what I want for the Château. We are a rising star. We always have to do better even if our wines are already really good. The challenge is still present. 
I am surprised that people often say that our consultant Michel Rolland makes "parker" wines at Le Gay. It is impossible for me. We let the terroir speaks for itself in each vintage thanks to micro-vinification. Micro-vinification is a sophistication of winemaking that allows the terroir to express itself!
G: How do your wines stand out, and are unique?
HP: Soon our wines will be unique because they are not organic … (laughing). We are not organic but we deeply respect the terroir. For that matter I would l like to speak about three things:
Product: obviously we do not use herbicides, insecticides, and carcinogenic products. This is what people called sustainable agriculture.

Soil pollution: I do not want to put copper in my soils, it is toxic. Also, organic agriculture requires repetitive tractor passages that are bad for the soil, with many piling up. I avoid passing through my vine as much as possible.

Residues in wine: we are very far from the residues allowed by Europe in wine. If there is any residue, it will never be a danger for the consumer.
I do not go organic because I want to ensure the quantity of grapes harvested and because I am convinced that organic does not bring any added value in terms of quality. Our wines are also unique by their taste. It is thanks to micro-vinification that the wood is well integrated and the terroir expresses itself. We have also been doing micro-vinification for La Violette since 2006. Thanks to its terroir, the wine is very different from Le Gay.
G: Which of your recent accomplishments would you like to share with your customers?
HP: Our truffle field, located an hour ago from Pomerol in the Périgord Noir. It will be the new communication tool. Truffle is the symbol of French gastronomy. It highlights every dish. Pomerol is the appellation that "truffle" the most! This truffle/Pomerol combination seemed obvious to me, both on the table and in the cultivation of these two terroirs.
The work is finished at the truffle farm, and the Grand Merlhiot truffle estate can already welcome the clients of Château Le Gay to live the experience in real life.
G: What future project are you currently working on?
HP: There will be a surprise on 3 vintages of Château Le Gay! 2020, 2021, and 2022. It will be the beginning of a new era, a new way of doing things…
G: How far along are your property(ies) in the "green transition"?
HP: Even if we are not working on organic agriculture, we have the HVE3 certification. We have planned to have solar panels in our technical offices and we use water with a pH that reduces the concentration of phytosanitary products by 30%.
Because of global warming, we are increasing by 10% the quantity of cabernet franc in the blends. We want a final blend of 70% merlot and 30% cabernet franc.
I might be the only one to say it but I think climate change is positive for our wines at the moment… I'm not a climate skeptic, it is not time to plant Portuguese grape varieties, not yet!
---
The business
Gerda: What are your priorities in terms of business development? 
Henri Parent: I work with la Place de Bordeaux, which is an amazing tool for fine wines. It is a demanding partnership that works both ways. Thanks to negociants, I have 250 sellers. My grandfather used to ask me (Owner of Cristal d'Arques): "What is the most important part of the company when you produce 6 million glasses per day?". I always answered "the production line". His answer was "no, it is the quality and the spread of your distribution".
I am in touch with a big customer of Le Gay and I have discovered that he also needs to be in touch with me. I would like us to be able to set up a communication with the final consumer of our wines. The contact could be set up with a flash code for example.
G: What sales support materials are available to distributors to promote your wines?
HP: I do not travel a lot but I stay available. I let negociants do their jobs and promote the wine. They are welcomed at the Château or in the Grand Merlioht domain at any time. I just want to say: come eat truffles and drink Pomerol with me!
Gerda: Do you plan for market or new releases in the near future?
Henri Parent: Since 2015 we have kept around 3000-4000 bottles of Le Gay and 400 bottles of La Violette, the rest is sold en Primeur. We sell the vintages in stock 10 years later. This year, before Christmas, I will put the 2012 vintage on the market.
For La Violette, I change the prices every 4 years. The strength of this brand is that each vintage has a story to tell. It is more difficult for Le Gay for which I have opted for a smoother pricing policy. Negociants need this policy in order to create confidence in the brand, which can not be established on the basis of the quality of the wine. The Gay is the plateau of Pomerol at a wise price.
Website

---
The tasted wines
We had the honor to welcome Henri Parent and Henri Parent Junior at the office to taste Château Le Gay and Château La Violette. There is no better way to discover wine than with the presence of the owner.
Château LE GAY, all vintages are a blend of 90% merlot and 10% cabernet franc.
Château Le Gay 2007: Evolved aromas of blackcurrant, underwood for this cold vintage. I like the terroir aromas. It is a wine with a supple structure, very pleasant with a long finish. It is racy and delicious to drink now.
Château Le Gay 2008: Good vintage in Pomerol. This wonderful Le Gay proves it! The wine has a perfect structure. It has red fruits and an elegant freshness. Very long finish.
Château Le Gay 2009: A more opulent style of Le Gay. It has a more massive structure but it is not heavy at all. It has everything, the generosity of merlot on a great terroir and well supported by freshness.
Château Le Gay 2010: There will always be a discussion, whether you prefer 2009 or 2010. 2010 is more Bordelais, more classical. It was great in Le Gay, a great vintage. It has deep black fruits, floral, and truffles aromas. Last long on the palate. It is well-balanced, the structure is brilliant!
Château Le Gay 2011: Dry year in Bordeaux but the wine is not dry at all! It makes me think of 2008 with a deep structure. It is beautiful but still young. It will be more complex with age.
Château LA VIOLETTE: 100% merlot.
Château La Violette 2006: First vintage of the Parent family. Merlot expresses itself on this great terroir of 1.8 hectares. This vintage shows the beginning of the family at La Violette: the aromas are in the third phase. On the palate, the wine is full and generous.
Château La Violette 2007: It is a charming wine, like a real Pomerol. The bouquet is generous. A good balance with a nice structure. This is a wine to be enjoyed without hesitation.
Château La Violette 2012: The right bank vintage! Merlots are extra. They have style, supple, and deepness. Wine is very gourmet and silky. Beautiful finish. This is the perfect definition of "hidden power"!
Château La Violette 2019: One word: beautiful! It is magnificent, balanced, complex… Lots of compliments for an exceptional wine that has a great future ahead of him.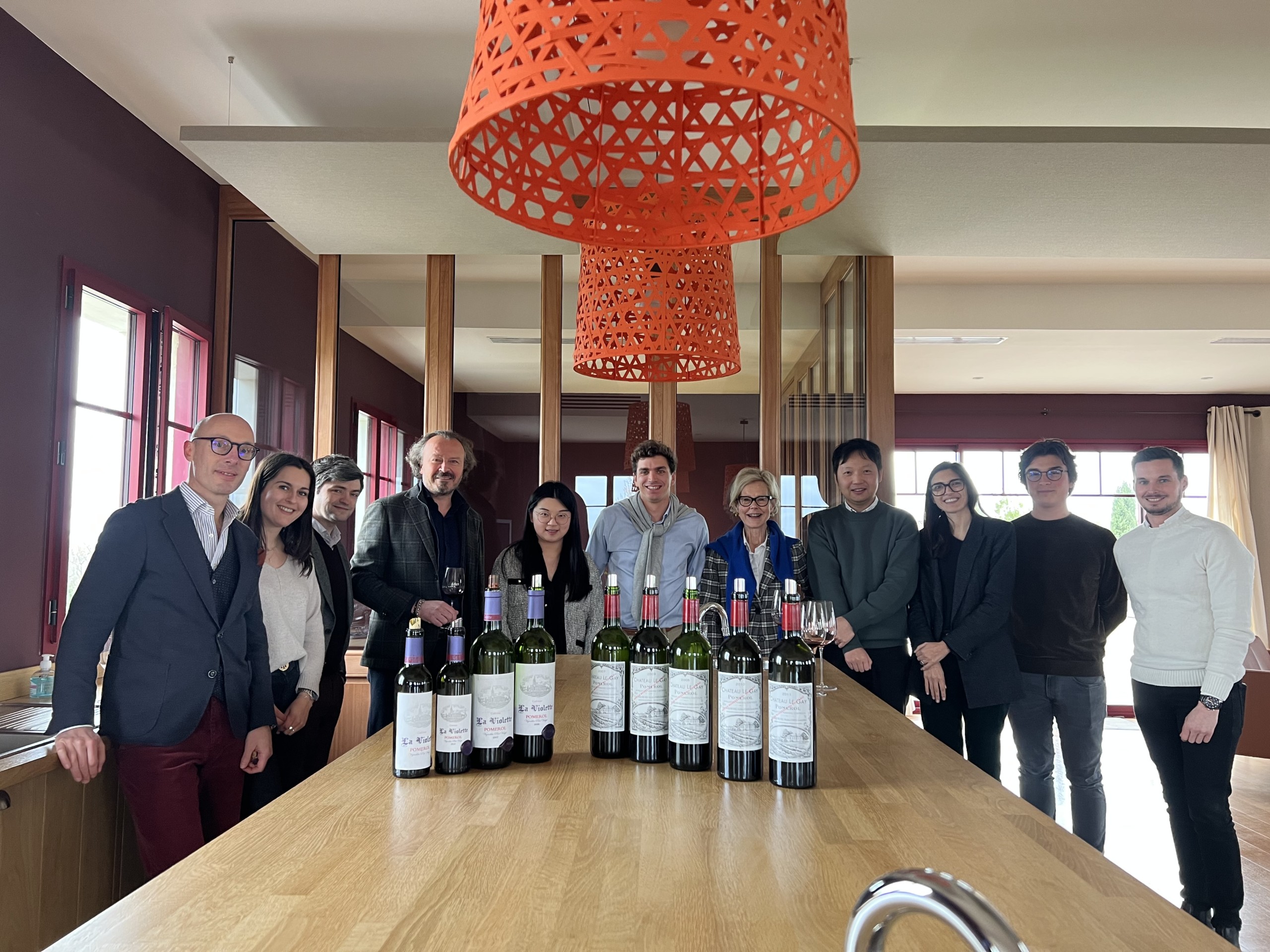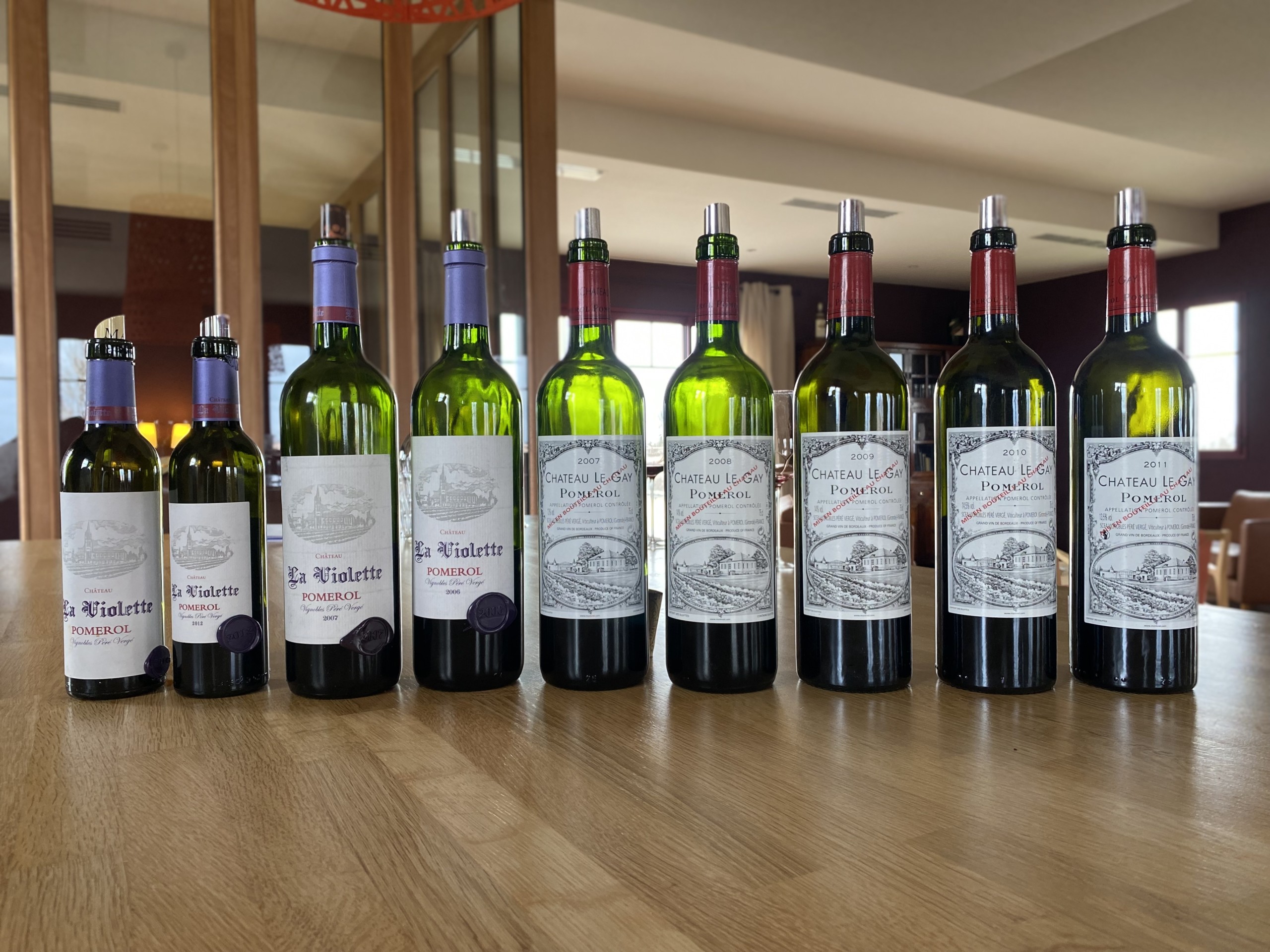 ---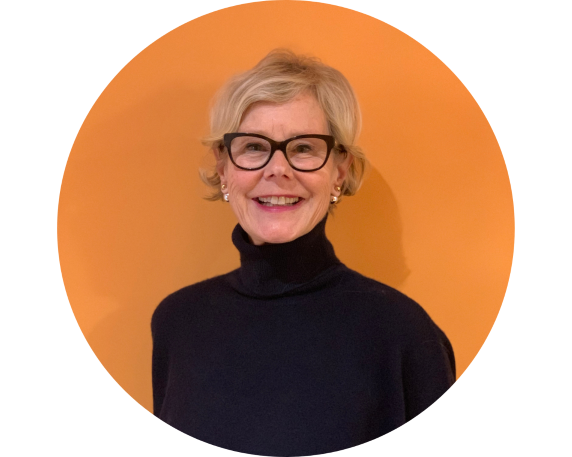 Gerda BEZIADE a une incroyable passion pour le vin, et possède une parfaite connaissance de Bordeaux acquise au sein de prestigieux négoces depuis 25 ans. Gerda rejoint Roland Coiffe & Associés afin de vous apporter avec "Inside La PLACE" davantage d'informations sur les propriétés que nous commercialisons.