Emeline Borie
Pierre-Antoine Borie
Co-managers
Working at the estate since 2010
Met by Gerda at the Château
Château Grand-Puy-Lacoste
5ème Grand Cru Classé en 1855
Pauillac
---
Gerda: Tell us about you…
Emeline Borie: I am a globetrotter that stopped traveling because of the pandemic. I am jovial, and welcoming, I speak a lot even if I have a shy nature.
Pierre-Antoine Borie: Emeline and I have slightly different characters, I consider myself enterprising and thoughtful. We are passionate about our jobs and sharing responsibilities: I am in charge of the commercial relationships with negociant and Emeline is in charge of the marketing and communication.
Gerda: What are the main challenges you personally face, in the practice of your work?
Emeline Borie: To stand out in this modern world. Also the challenge of protecting nature and our employees. There is more and more media pressure. We need to find the right balance between being "eco-friendly" and making a qualitative and quantitative harvest each year.
Pierre- Antoine Borie adds: Indeed, there is an economic reality in Grand-Puy-Lacoste: we are a family! We must make products of good quality each year.
Pierre-Antoine Borie: To exist as a family company in an environment dominated by big companies. We have a long-term goal whereas big companies often have short-term goals.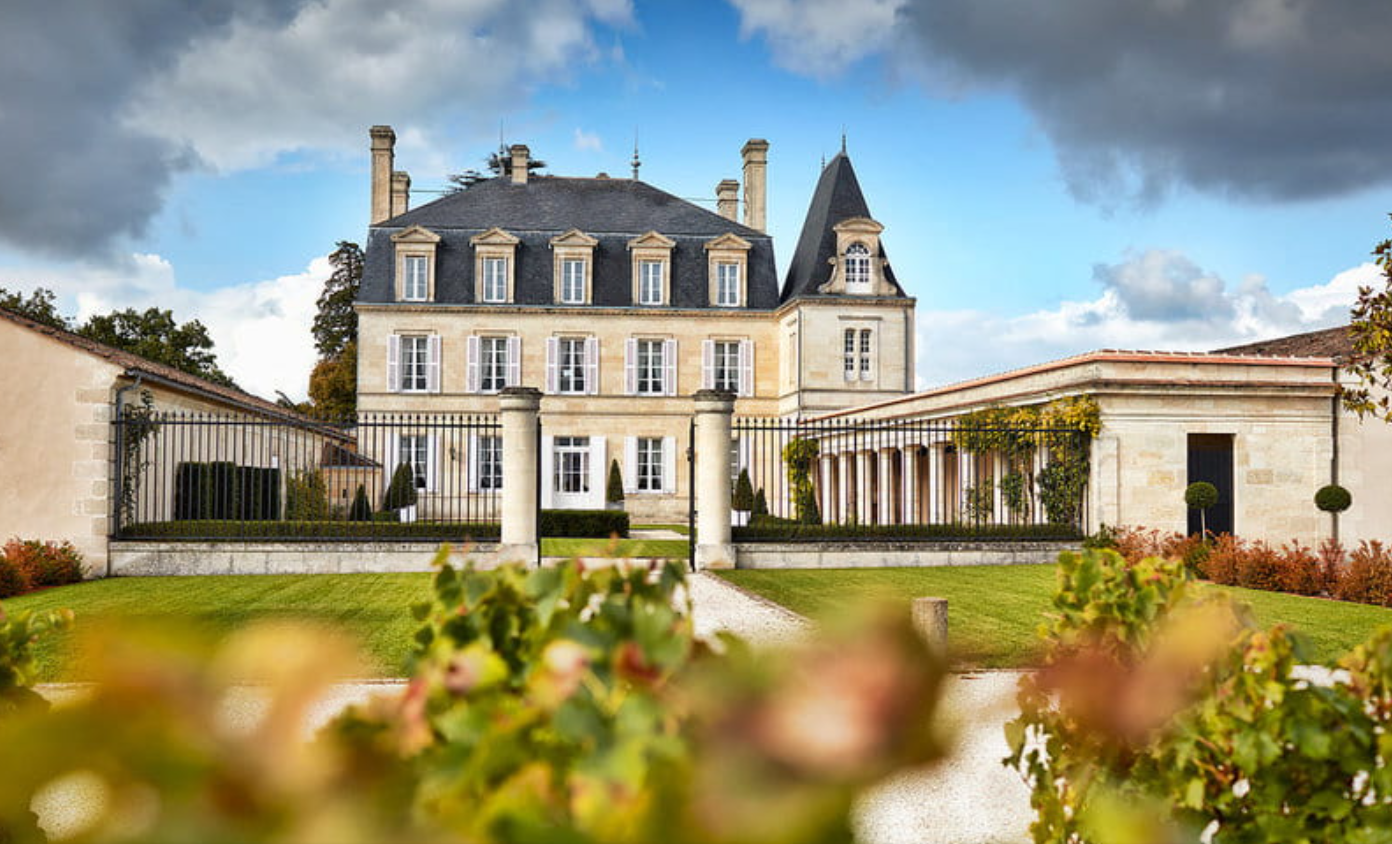 ---
Harvest 2021
Gerda: How did your harvest go?
Emeline and Pierre Antoine Borie: It went well after being very careful of the vineyard! Thanks to our teams of grape-harvester with whom we have been working for over 50 years and who come from the same village in Spain. Luckily we were able to let them stay at the Château. There was stress because of Covid-19, however, everyone was vaccinated and followed the rules to protect each other.
Weather has been difficult and we had pressure with the diseases. We react quickly because we daily monitored the vine.
2021 will be a classic vintage with a low alcohol degree. After three exuberant years, customers are going to discover a classic Grand-Puy-Lacoste. This vintage deserves to be drunk with careful attention.
---
The brand

Grand-Puy-Lacoste

today an tomorrow
Gerda: What positioning (s) do you want for your brand (s)?
Emeline Borie: To keep making the brand notoriety grow. Grand-Puy-Lacoste (GPL) is well-known by connoisseurs, people who like good wine. My father do not like when we say it, but GPL is a very good value for money. We have famous neighbors and we have to keep maintaining our efforts in order to join them.
Pierre-Antoine Borie: GPL (Grand-Puy-Lacoste) is not a speculative wine. The customer does not hesitate to open a bottle of GPL. That is what we want, wine must be drunk and shared!
G: How do your wines stand out, and are unique?
EB: Our hearts belong to Pauillac, I went to school there. We are the 5th generation to work in the wine industry. Terroir expresses itself in each bottle of wine. Also, terroir has not changed since 1855 classification which is rare!
GPL is elegant and complex with a lot of freshness and minerality. It has silky tannins that are very well integrated into the wine. It can age a lot.
PAB: We have never looked for the "Parker notes", dominated by woodiness and extraction. GPL has kept its style, a power that reveals itself over time, more discreet in its first approach. GPL may seem reserved in its youth but it blossoms over time. We then discover the depth and silkiness of its structure.
G: Which of your recent accomplishments would you like to share with your customers?
PAB: The box Variation (Pierre-Antoine's idea) allows the customer to have a double-magnum, 2 magnums et 4 bottles in the same box. We put it in place for the first time in our 2020 en-Primeur campaign. We are going to do the exact same operation for the 2021 market launch.
It is a different case that gives us visibility. It is an unusual box that targets the final customers and that can be used as a gift.
G: What future project are you currently working on?
EB: We are currently considering a new vat room, even though we have always made regular investments and renovations in order to keep our cellars and vat rooms in line with technical progress. The installation of this new vat room will allow us, in addition to the technical improvement, to visualise a more intimate and romantic side of the property. Visitors will be able to discover the park and certain plots of land that were not previously exposed to visitors.
G: How far along are your property(ies) in the "green transition"?
EB: We are doing sustainable agriculture since the beginning. We have HVE3 certification and 20-hectare on organic agriculture trials. Our goal is not to have the certification. We just want to find the perfect balance with nature. We live on-site and we want to do the best for the people on the estate while remaining economically viable. I am President of the Pauillac Wine Syndicate. We have created a technical commission and we meet with conventional, organic, and biodynamic winegrowers. One of the main questions is: "How should Pauillac communicate in the future in terms of ecology?". It is fascinating and it will certainly give us ideas to move forward together.
PAB: I am going to be a dad for the first time very soon and I want my child to be able to run into the vines without any problem. We are very sensitive to this issue, which requires a lot of attention and will be sorted out over time.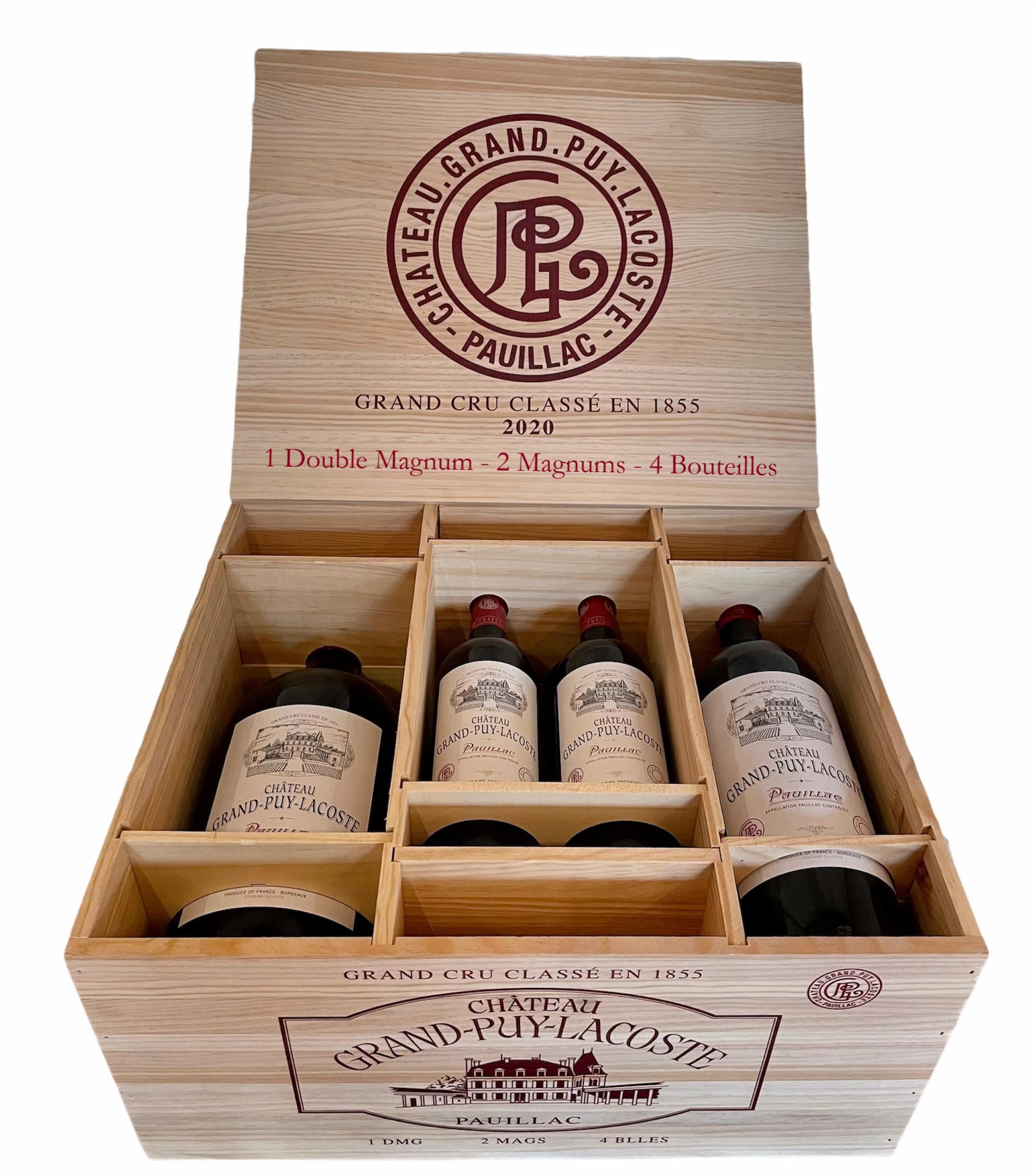 ---
The business
Gerda: What are your priorities in terms of business development? 
Pierre-Antoine Borie: Our philosophy is to sell each year 100% of our harvest en-Primeur. It is our DNA. We fully trust the negociants. It is a unique moment: 1 day, 1 volume, 1 price. We only sell just a few physical stock wines. We work with 70 partner negociants and each one has its own specificity: it is an expert in its market. They are all important to us and we create a dialogue with them. We appreciate the information they give us about their distribution so that we can deal with the promotion of our wines around the world in depths.
G: Which vintages should the market be interested in? and why?
EB: Outside the en Primeurs wines, I think immediately of 2011 that is starting to be very good after 10 years in bottle. Also, 2006 which is in the shadow of 2005, is explosive and perfect to drink now. Each vintage has a story to tell and that is what the customer is looking for.  
G: What sales support materials are available to distributors to promote your wines?
EB: It is me (laughing) the «globetrotter»! I am present at all the tastings organized by Union des Grands Crus de Bordeaux (UGCB). I personally welcome guests at the Château, and we organize dinners and masterclasses in France and abroad. We are also doing dinners at the Château. It is our DNA to welcome people into our family circle. 
---
The tasted wines
Château Lacoste-Borie 2018: 61% cabernet sauvignon, 31% merlot, 8% cabernet franc
It has a deliciously smooth aroma. It has a very pleasant texture with a sexy touch on the palate, and an excellent tone. To be enjoyed without hesitation!
Château Lacoste-Borie 2019: 62% cabernet sauvignon, 29% merlot, 9% cabernet franc
In the frame of 2018 but with more straightness. I have always appreciated this second wine which reflects the spirit of Grand Puy Lacoste but with more accessibility.
Château Grand-Puy-Lacoste 2018: 78% cabernet sauvignon, 22% merlot
It has a wonderful open nose. Every time I move my glass other aromas are discovered. The wine is alive. On the palate it is silky, coated with a superb tannin structure. It is opulent for GPL. At no point does it lose its balance. It is delicious!
Château Grand-Puy-Lacoste 2019: 83% cabernet sauvignon, 17% merlot
Cabernet Sauvignons on this exceptional terroir expresses themselves wonderfully in this magnificent 2019. This wine has it all: complexity, minerality, length, and a very long life ahead of it: Bravo!
---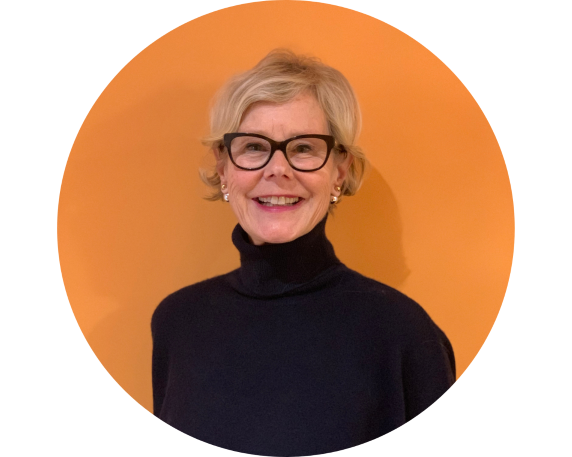 Gerda BEZIADE has an incredible passion for wine and perfect knowledge of Bordeaux acquired within prestigious wine merchants for 25 years. Gerda joins Roland Coiffe & Associés in order to bring you, through "Inside La PLACE" more information about the estates we sell.