Aurélien Valance
Deputy Managing Director, Marketing and Operations
Working at the estate since 2006
Met by Gerda at the Château
Château Margaux
1er Grand Cru Classé en 1855
Margaux
---
Gerda: Tell us about you…
Aurélien Valance: I am passionate about wine and I have turned my passion into a job.
Gerda: What are the main challenges you personally face, in the practice of your work?
Aurélien Valance: To improve the image of Château Margaux, innovate, and find a long-term balance but without a negative impact on the environment. Château Margaux belongs to a family. It is a comfortable situation without pressure. Château Margaux has a unique identity: a family and a wine.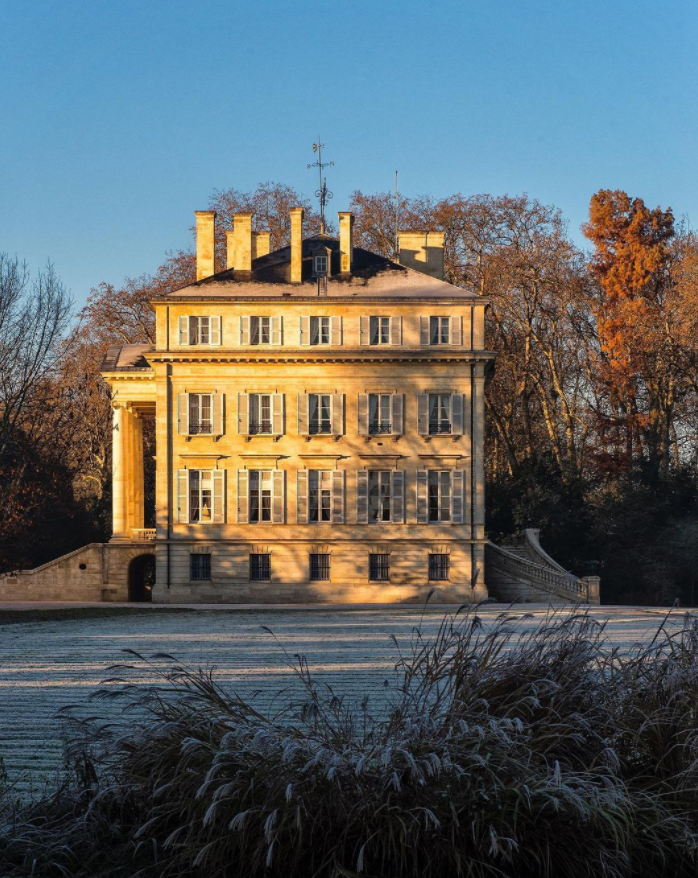 ---
Harvest 2021
Gerda: How did your harvest go?
Aurélien Valance: 2020 has been more stressful than 2021 because of Covid. 2021 is going to be a classical vintage, high quality, with concentrated wines, elegant and fresh. We are satisfied with the yield of 35hl/ha despite a very important mildew pressure and the fact that we only use products authorized in organic agriculture.
---
The brand Château Margaux today and tomorrow
Gerda: What positioning (s) do you want for your brand (s)?
Aurélien Valance: To create a real identity, a clear identity for the customer so that they want to buy Château Margaux. The people who buy our wines must know what Château Margaux is.
G: How do your wines stand out, and are unique?
AV: Château Margaux wines have an extreme charm. They are like silk: soft and solid. They have incredible perfume, texture, and soft tannins. I really like the immediate pleasure they give when you drink them now, they are even better after 50 years.
G: Which of your recent accomplishments would you like to share with your customers?
AV: 100 years celebration of Pavillon Blanc du Château Margaux 2020. We have been producing white wine since 1710. Initially called Château Margaux White Sauvignon wine, it was called Pavillon Blanc du Château Margaux from 1920! With the 2020 vintage, we wanted to celebrate the centenary of its name by creating a unique bottle for the occasion.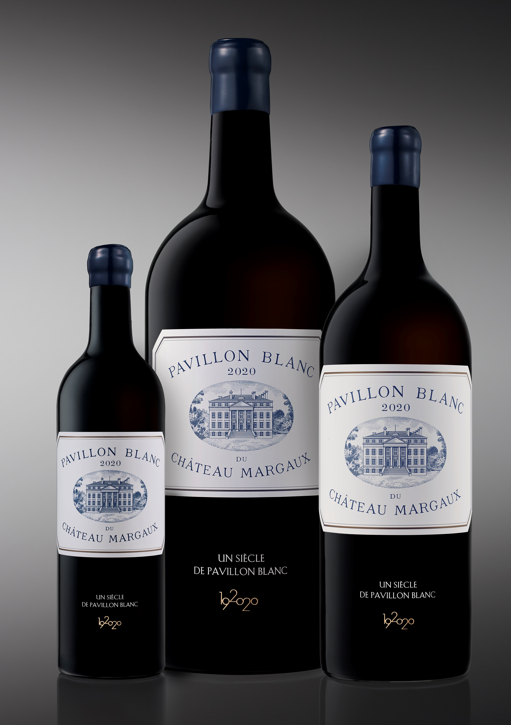 Special bottle for the 100 years celebration of the name Pavillon Blanc du Château Margaux 1920 -2020
G: What future project are you currently working on?
AV: We are always working on lots of different projects but I am just going to speak about one. We are currently considering a new extension of our fermenting room. The 80 hectares of vines are divided into a hundred parcels which requires as many vats, or even more, to be vinified separately. So ideally we would like to add about forty more of various sizes.
G: How far along are your property(ies) in the "green transition"?
AV: We are doing very deep studies on our carbon footprint, but also on composting and geothermal energy. A full-time person is working on these subjects, Aurélie Dutreux, who is an engineer and scientist. She has carried out studies on the use of electric tractors. Even if this requires twice as many tractors, the conclusion was positive because they are lighter and therefore better for the soil. This is a subject that is close to our hearts, but we need to look at it as a global subject. We would like to know the carbon footprint of our suppliers and our partner-negociants.
We are also HVE certified (High Environmental Value) and we only use products authorized for organic farming in our vineyards.
---
The business
Gerda: What are your priorities in terms of business development? 
Aurélien Valance: We want to spread our distribution as much as possible, we do not want to be dependent on one market. We want to be known for being one of the best wines in the world. Regarding the distribution, I have ideas that I discuss only with negociant during our meetings. 
G: Which vintages should the market be interested in? and why?
AV: There are so many. 1996 and 2000 are incredible but I really like 1997, 1999 and 2004 that give incredible pleasure.
G: Do you plan for market or new releases in the near future?
AV: We do not want to create an artificial rarity, and we do not too much marketing. We adapt to the needs of the market and our partner-negociants.
G: What sales support materials are available to distributors to promote your wines?
AV: We have a website as well as an Instagram account with 75.000 followers. We are present in all the professional media. Château Margaux is a family business, and two of the owner, Madam Mentzelopoulos's kids, Alexandra and Alexis, are very involved. Alexis is based in Paris, and he is traveling a lot. Our general director, Philippe Bascaules, our commercial relations and development manager, Thomas Burke who is working by my side, as well as Fangyuan Zheng, our development manager in China, and I are available to promote our wines to our customers all over the world.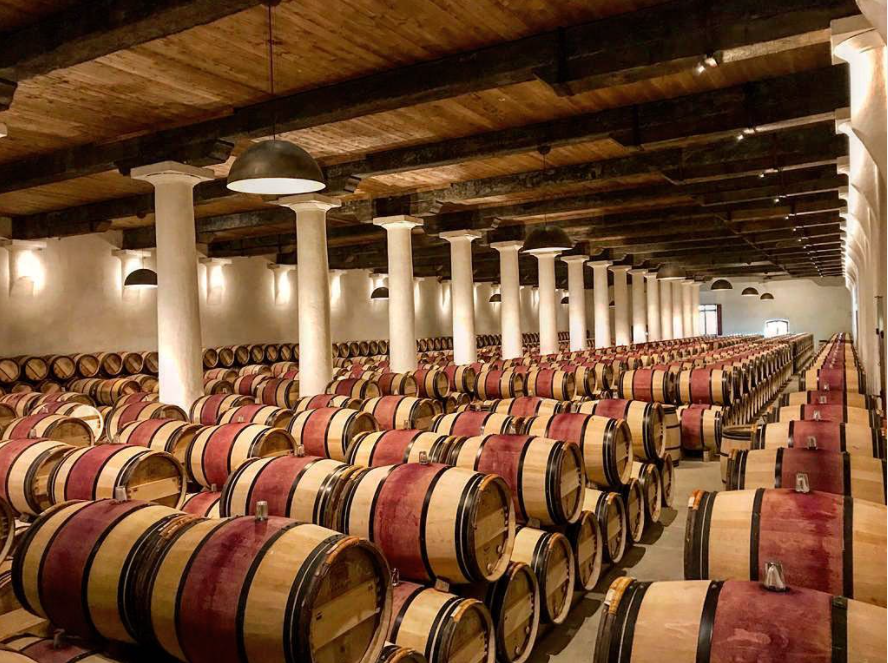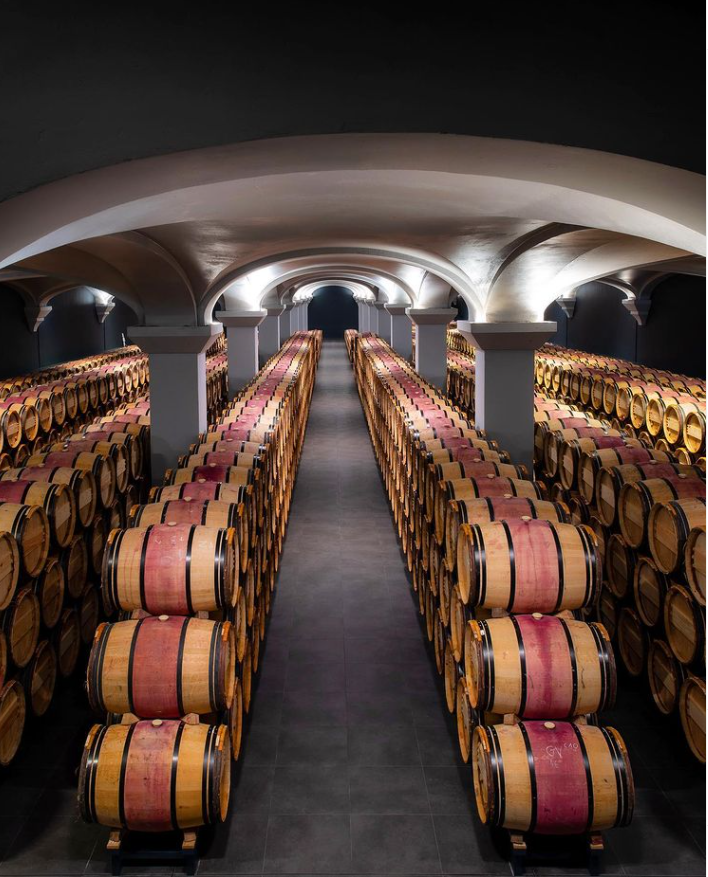 ---
The tasted Wines
On March 29th, the commercial team of Roland Coiffe & Associés had the honor of having a two and a half-hour visit with the fascinating Aurélien Valance. The 350 years of history of Château Margaux, the exceptional terroir, and the philosophy of Château Margaux are exceptional elements that are reflected in its prodigious wines, certainly one of the greatest wines in the world.
Pavillon Rouge du Château Margaux 2010: This second wine has already all the makings of a Premier and proudly displays the balance and freshness that is specific to Château Margaux. On the nose, very pleasant aromas such as blackberry, and strawberry. The woodiness, very well blended, reveals notes of cedar and vanilla.
On the palate, it is dense, silky, long and of a formidable purity. The tannins are coated, we feel a controlled heat in this vintage.
Château Margaux 2012: 10 years later, this wine is defined by voluptuousness. Strength and freshness come out of the glass and reveal the character of a Grand Vin on this less expected vintage. The first red fruits, jammy, give way to a light woody taste turned towards hazelnut… In the mouth, the key word is greediness: volume, fruit, beautiful acidity and once again, freshness.
Pavillon Blanc du Château Margaux 2017: The expression of Sauvignon Blanc sublimated by the know-how of Margaux. An excellent vintage for whites, this is a great success. The nose explodes with very fresh white fruits and a touch of salinity. The palate is different, with notes of controlled acidity with lemon, minerality and a soft woodiness. This Pavillon Blanc du Château Margaux gives the memory of a dense, fat, fresh wine with a touch of salinity.
---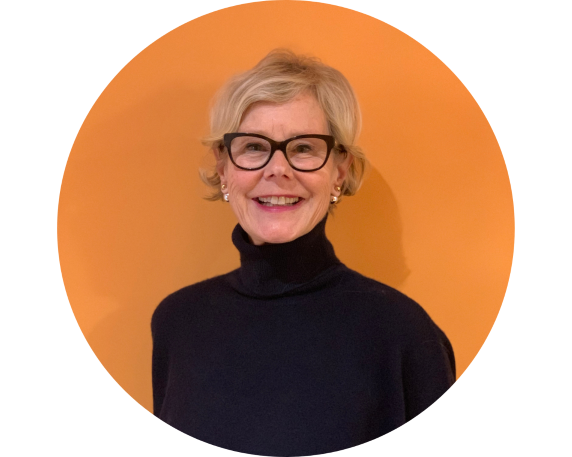 Gerda BEZIADE has an incredible passion for wine and perfect knowledge of Bordeaux acquired within prestigious wine merchants for 25 years. Gerda joins Roland Coiffe & Associésin order to bring you, through "Inside La PLACE" more information about the estates we sell.