Arnaud Frédéric
Commercial Manager until Dec. 2022
Working at the estate since 2015
Met by Gerda at the Château
Château Gruaud Larose
2ème Grand Cru Classé en 1855
Saint-Julien
---
Arnaud Frédéric
Gerda: Tell us about you…
Arnaud Frédéric: I am the son and grandson of a farmer. I was born in Gruaud Larose where my father was vineyards manager for 30 years. I lived here until I was 18.
I am a wine and sports lover and last but not least, I am a huge fan of Winston Churchill. I have Gruaud Larose in my veins!
Gerda: What are the main challenges you personally face, in the practice of your work?
Arnaud Frédéric: To explain and to convey Gruaud Larose's program. The goal of this program is clear: increase significantly the value of the wines. For that, we are going to work on our technical precision and our environmental approach by the reconstitution of a sustainable ecosystem.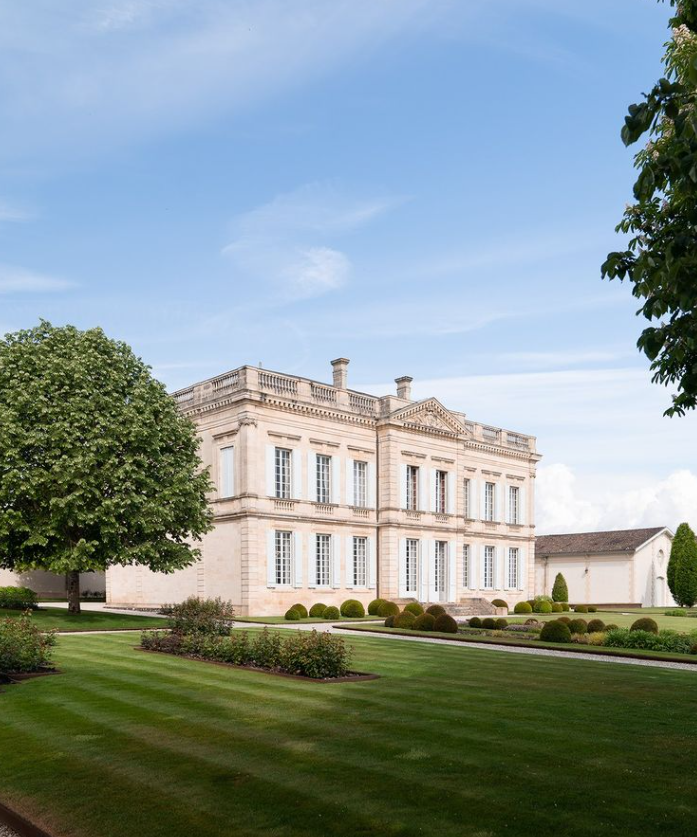 ---
Harvest 2021
Gerda: How did your harvest go?
Arnaud Frédéric: The 2021 harvest is the result of a technical challenge linked to demanding weather. It pushes us to be both cautious and attentive to our terroir. Guided by a process of conversion to organic agriculture; observation and adaptation were the keywords of this harvest. Despite a lower yield this year, the quality of this vintage is promising. The merlots are beautiful and the cabernets sauvignon are interesting. 
The product positioning is therefore quite natural and we have full confidence in our partner the Place of Bordeaux. They understand our business project and convey it. They help us build Gruaud Larose reputation as a major player in the great wines of the Left Bank.
---
The brand Gruaud Larose today and tomorrow
Gerda: What positioning (s) do you want for your brand(s)?
Arnaud Frédéric: The Château will soon be celebrating its 300th birthday with a reputation for quality and reliability. Today's partner-negociants must be aware of our history and the quality requirements of working for a wine like Gruaud Larose. With the owner, Mr. Merlaut, we want to convey the values of Gruaud Larose: family spirit, respect for the Château's history, its terroir, its architectural assets, and hard work in the process of winemaking. 
G: How do your wines stand out, and are unique?
AF: Our main asset in Gruaud Larose is our exceptional terroir of 82-ha in a single block, positioned among the most beautiful hillsides of the appellation. The homogeneity of this terroir makes it a Cru capable of producing wines with exceptional ageing potential. Cabernet Sauvignon is the king (84% of the 2021 blend). Supported by a powerful and smooth tannic structure, the complexity of the aromas and the caudalie of our wines define the Gruaud-Larose style. One common denominator in all our vintages is elegance. The high standards of our technical teams bring purity that makes Gruaud a full-bodied wine, respectful of its origins. It is well-balanced, fresh, and complex.
G: Which of your recent accomplishments would you like to share with your customers?
AF: The world understands the necessity of protecting the environment. The "rewilding" of our biotopes (by an active biocenosis based on the principle of the food chain and creating a natural balance) is a major challenge for our society. This dimension is so important, most of all because we live from our agriculture. For that matter, we need to focus our efforts on a concrete project that aims to reduce our impact on the environment. Rebuilding a sustainable ecosystem.
Due to the proximity of the vineyard to a marsh classified as Natura 2000 and therefore protected, the fauna is very dense. We are doing our best to make this fauna migrate in our vines thanks to ecological corridors (agroforestry) and the creation of Miyawaki forest (primary forest). This project only makes sense if it integrates the economic aspect to guarantee the sustainability of our activity and the social dimension.
G: What future project are you currently working on?
AF: Mr. Merlaut, the owner, is a visionary. This project of a sustainable ecosystem is a long-term project. The well-being of its teams, through a social approach based on equity, is also at the center of the actions carried out by the château's board. The generations before us have worked well, and we have all the benefits today. We have to do the same, create a sustainable environment for the next generation because we are only passing through…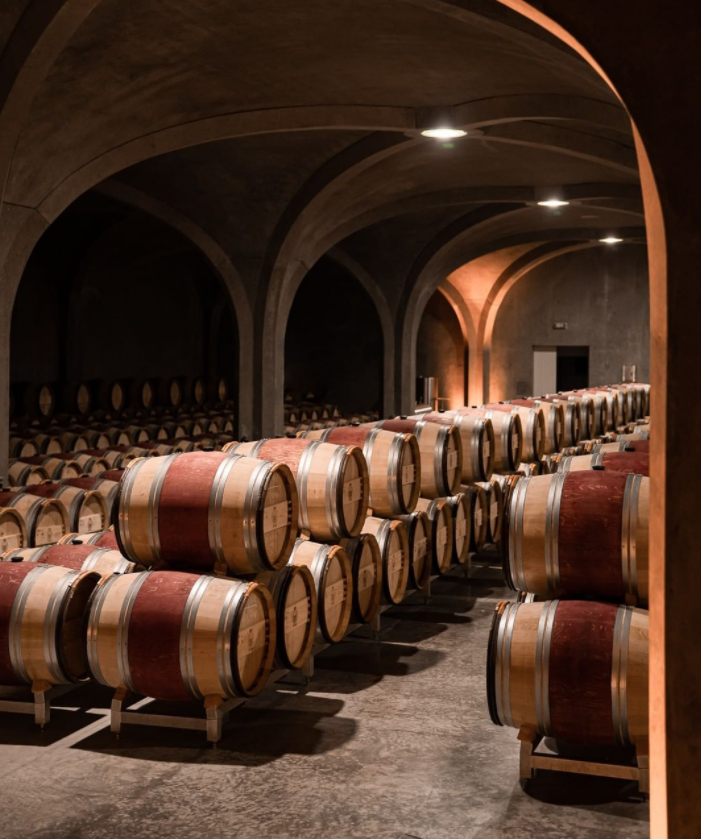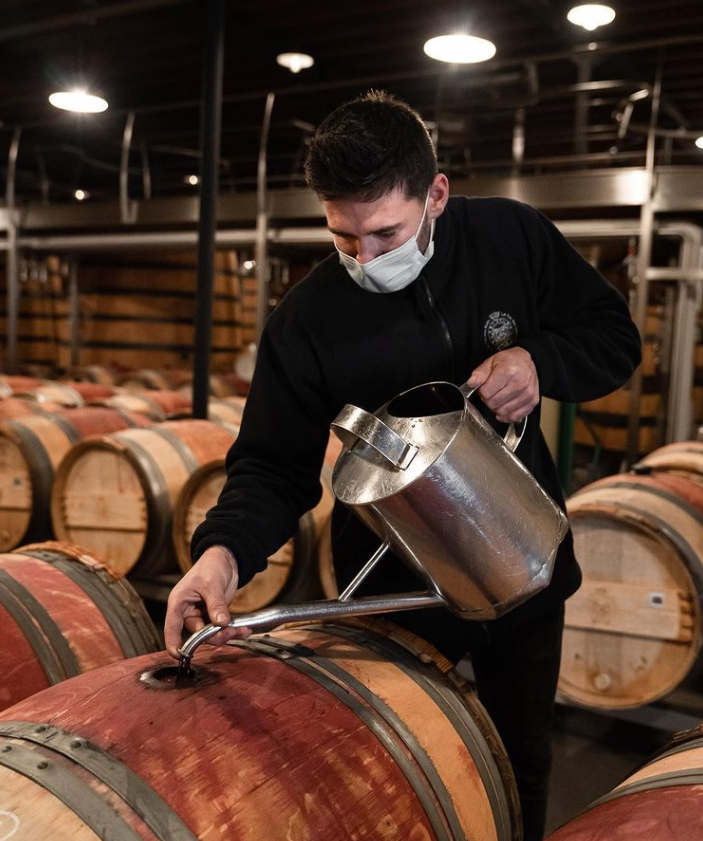 ---
The business
Gerda: What are your priorities in terms of business development? 
Arnaud Frédéric: To make our project known and understood in order to bring the consumer of today and tomorrow to consume responsibly and consciously. Customers tend to consume less but better! It is up to me, as Commercial Director, to talk about our wines, our commitments and to make them known, the Gruaud business project deserves to be heard. 
Our objective is to meet the needs of consumers who share the values of our project and the search for exceptional products.
We leave all the freedom to the Place of Bordeaux to apprehend and diffuse our project: they are professionals and they are our partners in the distribution of our wines.
G: Do you plan any releases in the near future … for the 25th birthday of Jean Merlaut in Gruaud Larose?
AF: We have fascinating projects but it is too soon to talk about them. The Château will be celebrating 300 years old in 2025 … 
The château has a lot of stock and we are capable of satisfying those who never tried Gruaud, but also our most loyal customers.
G: Which vintages should the market be interested in? and why? 
AF: Hard question, it is like choosing between your daughter and your son. If I had to choose two wines, I would go for 1996, which is a superb vintage at the château and shows all the ageing potential of our wines. Or 2001, which is an underestimated vintage with an interesting dynamic. The first tertiary aromas are emerging but the wine has not yet revealed all its secrets…
G: What sales support materials are available to distributors to promote your wines?
AF: We have, of course, a website and we are on social media.
Website and Instagram
---
The tasted wines
Sarget de Gruaud 2018 : 49% merlot, 39% cabernet sauvignon, 11% petit verdot, 1% cabernet franc
It has lovely flattering aromas, on the palate the wine is well balanced and has a nice crispness, a nice freshness. As Arnaud says: "it's a nice one".
Sarget de Gruaud 2019 : 48% cabernet sauvignon, 37% merlot, 7% petit verdot, 8% cabernet franc
In the same style as 2019 with a little more depth. This is a delicious wine to enjoy now but it still has potential if you have the patience to wait as it is hard to resist such charm!
Sarget de Gruaud 2020 : 48% merlot, 45% cabernet sauvignon, 4% petit verdot, 3% cabernet franc
I often taste this trilogy at the same time and it's really difficult to say which one is the best because it all depends on the taste and as they say in France: all tastes are in nature. This 2020 has, at this stage, less charm but the framework of a very good Sarget is present… So no worries, it will be drunk with pleasure!
Gruaud Larose 2018 : 67% cabernet sauvignon, 24% merlot, 9% cabernet franc 
Immediately the word oxymoron comes to my mind: Elegant Power. This is one of my definitions for an exceptional wine and I find it in this magnificent 2018. It is generous but never strays from its path. It is a high road in the mouth carried by freshness.
Gruaud Larose 2019 : 72% cabernet sauvignon, 25% merlot, 3% cabernet franc 
I think there will always be discussions between 2018 and 2019, as between 1989 and 1990, and between 2009 and 2010. The difference here is that 2020 is added to 2018 and 2019.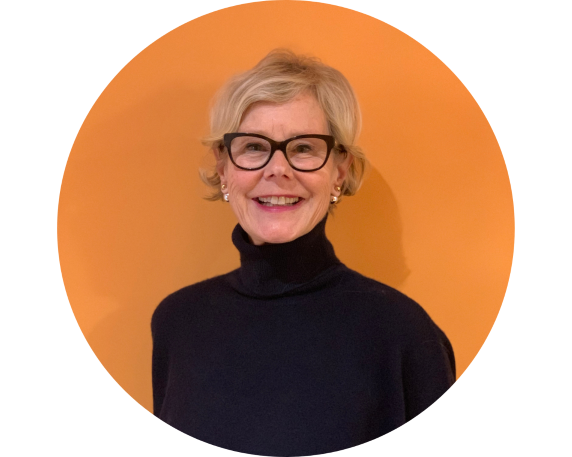 Gerda BEZIADE has an incredible passion for wine and perfect knowledge of Bordeaux acquired within prestigious wine merchants for 25 years. Gerda joins Roland Coiffe & Associés in order to bring you, through"Inside La PLACE" more information about the estates we sell.