My road trip Domaines Barons de Rothschild à Bordeaux 
Jean de Roquefeuil
Operations Manager
Working at the estate since 2017
Met by Gerda at the Château
Château Rieussec
1er Cru Classé en 1855
Sauternes
---
Chapter 2 : Château Rieussec
I continue my DBR Road Trip with an appellation that I have particularly liked since I arrived in France. Why do all my French and Dutch friends love Sauternes and why do they so rarely open a bottle of this magnificent wine? Did Saskia and her team find part of the solution by modernizing the packaging of Rieussec 2019? I very much hope so. First of all for the wine, but also for all the people who work in this appellation, and who give all their energy to make one of the greatest wines in the world. As the great oenologist Denis Dubourdieu: "Gerda, do you know a fruit that is attacked by botrytis* and that gives a beverage of this quality? It's noble with a capital N!".
Regarding the new packaging of Rieussec 2019, this is modern and respectful of the environment. Coco Chanel said: "you have to cultivate your difference!".
*Botrytis cinerea is a fungus that causes what is known as grey or noble rot. Known to damage the harvest, in Sauternes it favors the production of grapes harvested later.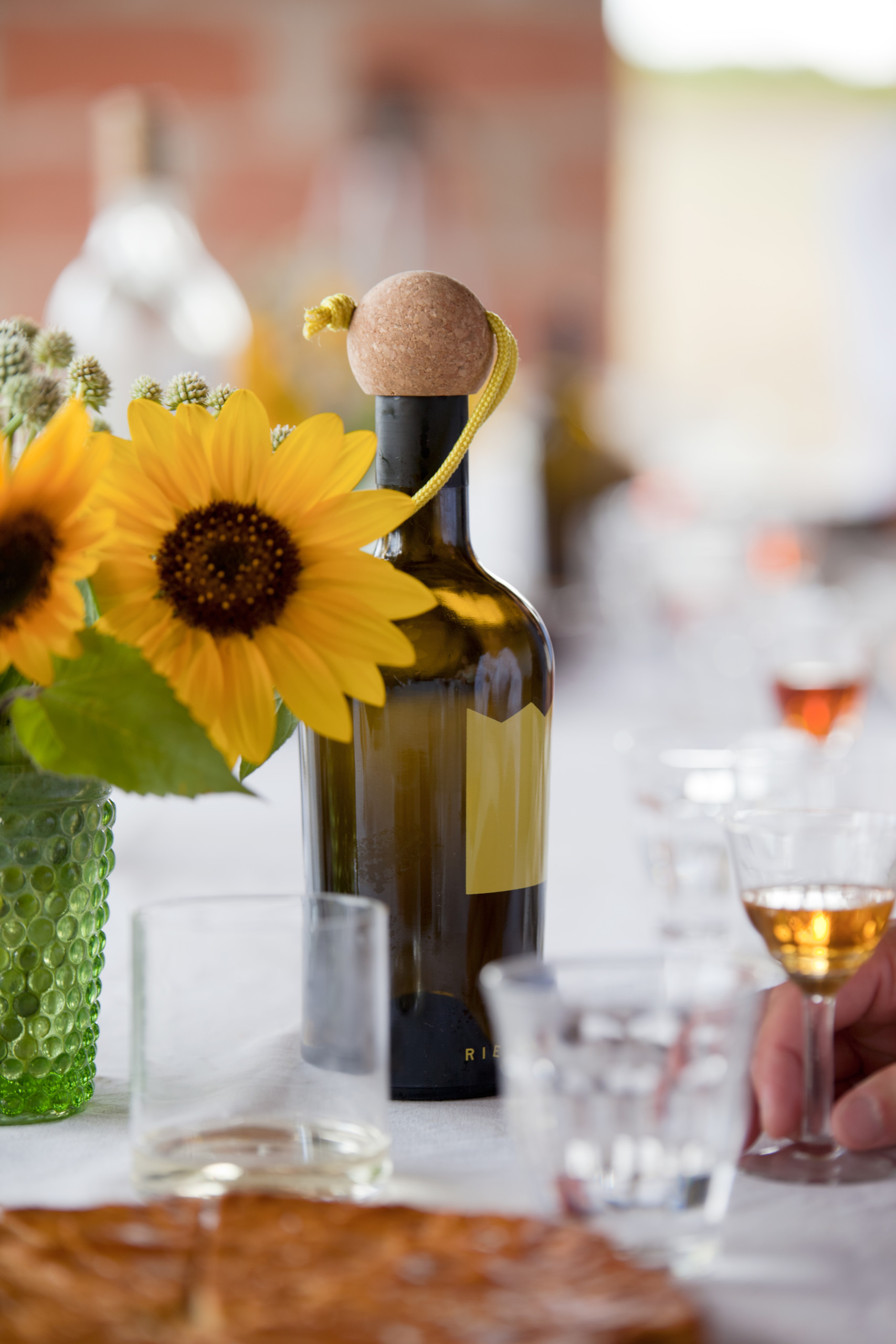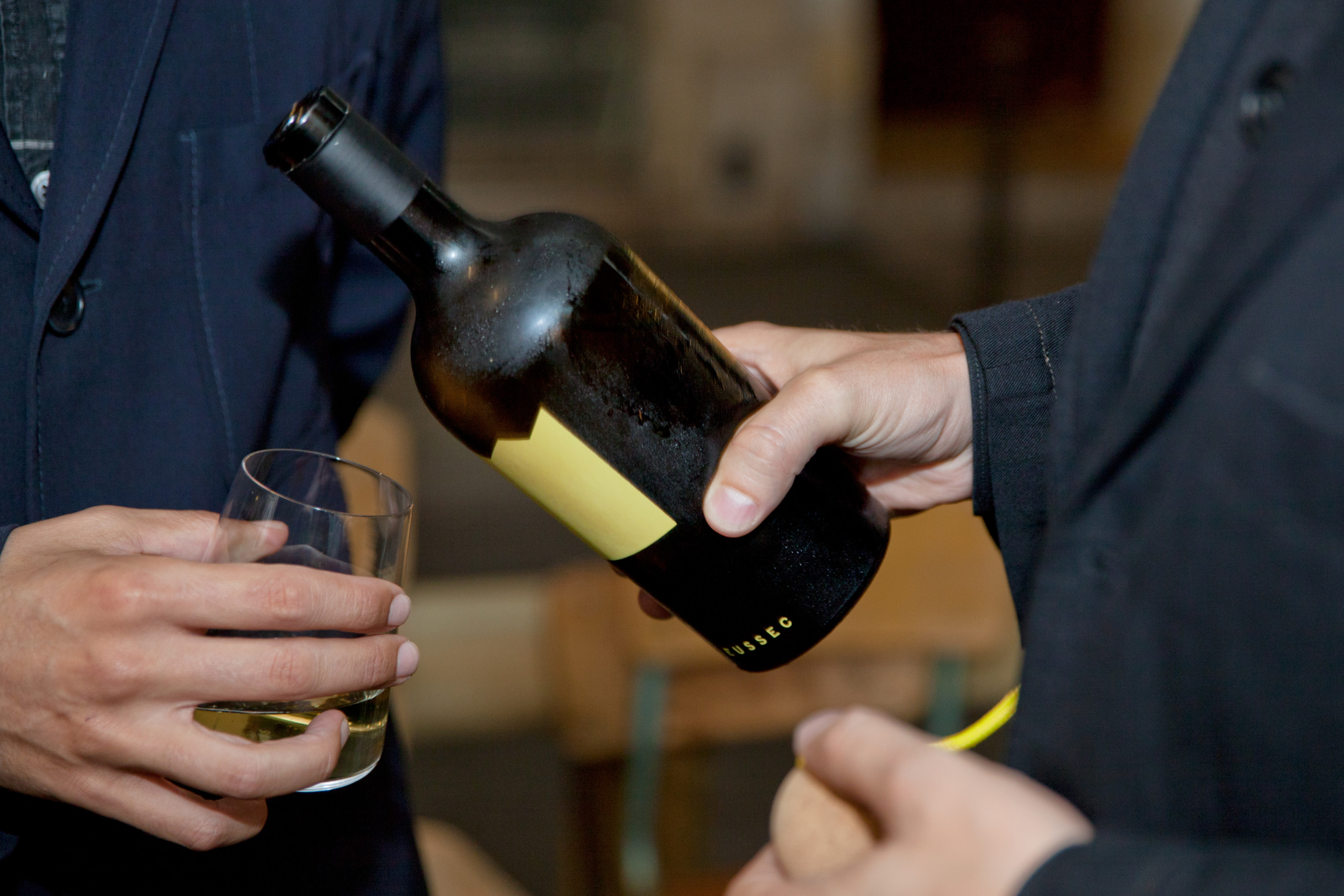 ---
Gerda: Tell us about you…
Jean de Roquefeuil: I started as an intern in Château Lafite Rothschild in 2008. In 2010, I worked as a Vineyard Manager, and then in 2017 as Technical Director. I am the son of a farmer and winegrower from Pondaurat, not far from Rieussec. I have a strong personality and I like to understand, explain and provoke events. 
Gerda: What are the main challenges you personally face in the practice of your work?
Jean de Roquefeuil: 50% of my challenges are technicals, the rest of them concerns human management.  
Regarding technical challenges, we are in organic conversion since 2021. The weather is more and more unstable. Since 2016 we have had a Research and Development area in Domaines Barons de Rothschild. In Rieussec, we even have a full-time employee, Ondine Sanfins, who is helping us to create a library for massal selection. She does trials that should help us to keep the best plants. It is fascinating and a great help to me.
As far as human management is concerned, it is increasingly difficult to find motivated and committed people to work and take pleasure in the estates.
---
Harvest 2021
Gerda: How did your harvest go? 
Jean de Roquefeuil: 65% of Rieussec has been affected by frost. We had a helicopter on our best terroir, on the top of the Château. For the land below, the positive effect of the helicopter is limited because it can not increase a lot the temperature. We are thinking of installing wind turbines, but there will be a delicate issue concerning the beauty of the landscape.
We started our harvest for the dry white on August 31st. For the sweet wines, we did a total of 4 selections in October. Since 2016, there has been a real desire to make less concentrated wines. 2021 vintage will be in line with this philosophy.  
---
The brand Rieussec today and tomorrow
G: How do your wines stand out, and are unique?
Jean de Roquefeuil: 2016 was the beginning of the new identity of Rieussec. 2017 is the real first vintage of the new style. We keep, of course, the candied fruit taste that the botrytis gives, but today it is fresher. It keeps the perfect balance in the wine. For example, Carmes de Rieussec 2016 is extraordinary. It is heavier than Rieussec 2016 which is fresher, more precise, and shows our first steps towards this new style. This comes in the continuity of the gigantic work launched in 2011 in the vineyard: plot work, grassing, hand leaves thinning (without putting the grapes too much in the sun), pulling up the vines…
G: Which of your recent accomplishments would you like to share with your customers?
JR: The new bottle and packaging of Rieussec 2019. It was a massive technical challenge (size, cork, label). It was a real collective and participative project that Saskia de Rothschild conducts. I spent 50% of my time on it last year and I learned to work in a team. It was a rewarding moment.
G: What future project are you currently working on?
JR: We are working on Carmes de Rieussec but I can not speak about it … and of course, renovation in the vineyard is still going.
G: How far along are your property(ies) in the "green transition"?
JR: As I said we are in organic agriculture conversion since 2021. Rieussec must have a real identity in its landscape. We speak about ecology and agroecology. For 10 years we have planted hedges, and we have an ecosystem around the vineyard made up of meadows and woods. We are setting up a new self-management in the estate to allow life to return to our vines.
G: Where will be the biggest change in the near future?
JR: Without a thought, our organic conversion. We even have 6-hectare in biodynamy. We all know the risks of this project and we all agree. We are all confident and the team is unanimous. 
G: Who is your consultant/oenologist and why you are working with him?
JR: We have been working since 1991 with Edouard Massie who owns the Laboratoire Oenoconseil in Preignac. He is a local oenologist and THE specialist in Sauternes. In addition to his opinion on our wines. It is constructive and Edouard is a real Sauternes enthusiast. I have known him for 30 years. Indeed, he was also my parents' consultant.
---
The word of Jean-Sébastien Philippe : International Director of Domaines Barons de Rothschild
Gerda: What positioning(s) do you want for your brand(s)?
Jean-Sébastien Philippe: This is a complex subject for us. By changing the bottle, we wanted to change the moment of consumption. The moment of consumption should no longer be only with foie gras or with dessert but also during the aperitif or at the end of the meal as a replacement for a spirit. Rieussec must be associated with a moment of pleasure and celebration, with the happy moments of life. It can, for example, be drunk in bars or even in nightclubs like champagne.
G: What are your priorities in terms of business development? 
Jean-Sébastien Philippe: Having spent part of my career at LVMH, I have always had in mind that it is necessary to be strong in our own country as well as in export. I would like the same thing for Rieussec because France, especially its sommeliers and wine negociants, are the first ambassadors of our brands! We can not wait to present our Rieussec to British, American, Japanese, and Chinese friends. China will be one of the biggest markets for Sauternes in the future and we have already had fabulous feedback for our new bottle.
We have just put Carmes de Rieussec 2020 on the market. In September there will be a Rieussec moment with the release of Rieussec 2020 still in the new bottle and R de Rieussec 2021. We have great ambition for our dry white wine, delicious wine that we want people to discover.
In October we will celebrate the 40th birthday of a legendary vintage for all our properties. We will be offering them to our main partners in La Place de Bordeaux and Roland Coiffe & Associés will be among them.
Site internet et Réseaux sociaux
---
 The tasted Wines
Rieussec 2019 : 89% sémillon, 9% sauvignon, 2% muscadelle
It was, of course, served in the special glass designed just for this wine to make it even more modern and accessible. The two words describe the wine as well. The aromas are fresh with delicate notes of citrus fruits and candied fruits. The attack is dynamic without having too much liquorice character. The finish is boosted on the palate and I found it hard to spit out the wine. I must admit that I drank the last sip with great pleasure. That is the highest compliment you can give to wine, is it not?
Rieussec 2007 : 87% sémillon, 8,5% sauvignon, 4,5% muscadelle
It has a wonderful nose of apricots and candied figs. You can not get enough of these aromas, which keep coming back from a different angle. It immediately takes up the whole mouth. It is opulent but not heavy, as the freshness that is hidden at the beginning, brings the wine to a high finish.
---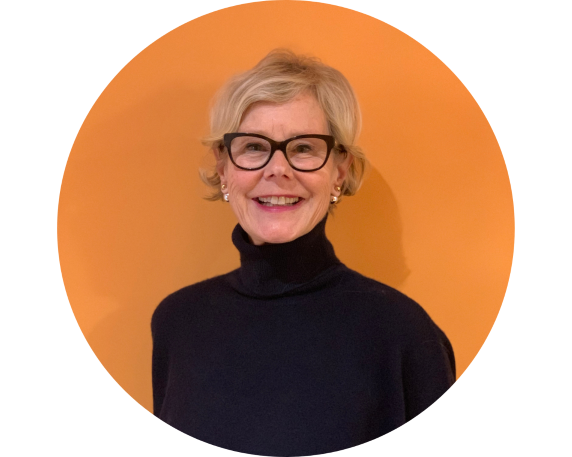 Gerda BEZIADE has an incredible passion for wine and perfect knowledge of Bordeaux acquired within prestigious wine merchants for 25 years. Gerda joins  Roland Coiffe & Associés in order to bring you, through "Inside La PLACE" more information about the estates we sell.