Charles THOMAS
Commercial Director
Working at the estate since 2013
Met by Gerda at the Château
Château Cos d'Estournel
2ème Grand Cru Classé en 1855
Saint-Estèphe
---
Charles THOMAS
Gerda: Tell us about you…
Charles THOMAS:  I am from Burgundy, I arrived in Bordeaux 7 years ago. I am passionate about wines. 
Gerda: What are the main challenges you personally face, in the practice of your work?
Charles THOMAS: One of my constant concerns is to find the distribution that is most consistent with our vision. We also want to make our 4 wines exist:
Domaine Hetszolo (Tokaji, Hungary)
Domaine La Mascaronne (Provence)
Domaine Lauzade (Provence)
Champagne Michel Reybier (Mr. Reybier is the owner of Maison Jeeper).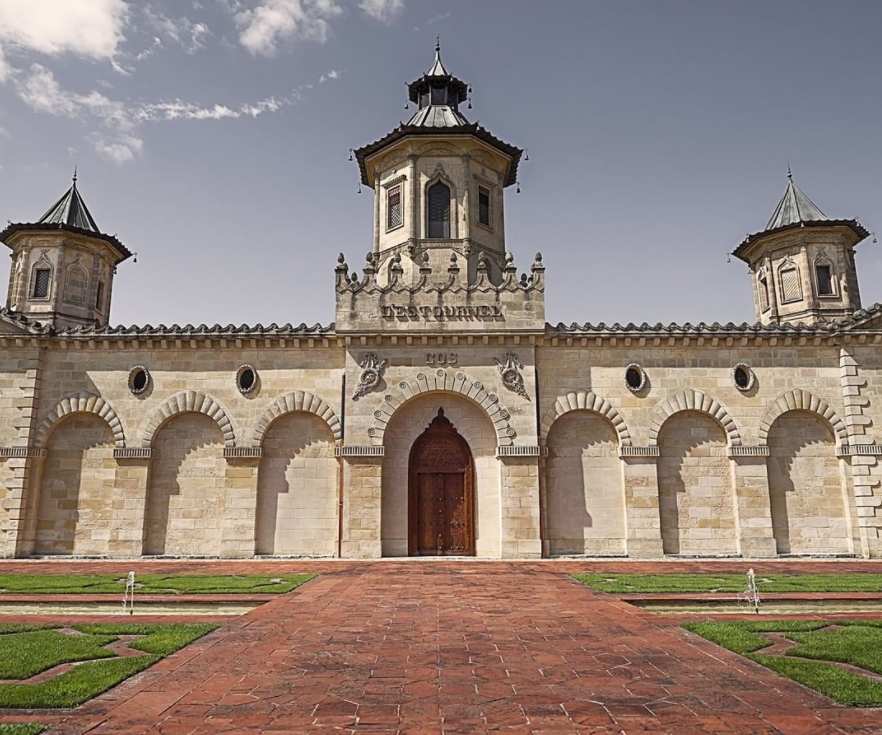 ---
Harvest 2021
Gerda: How did your harvest go?
Charles THOMAS: It might surprise you according to the global vision of this vintage, but the harvest went well. We have produced 35 hl/ha. 2021 is going to be a Medocain vintage with alcoholic degrees between 12 and 13%, and smooth tannins. The cabernets sauvignon are great, and the merlot very interesting. This vintage goes beyond our expectations.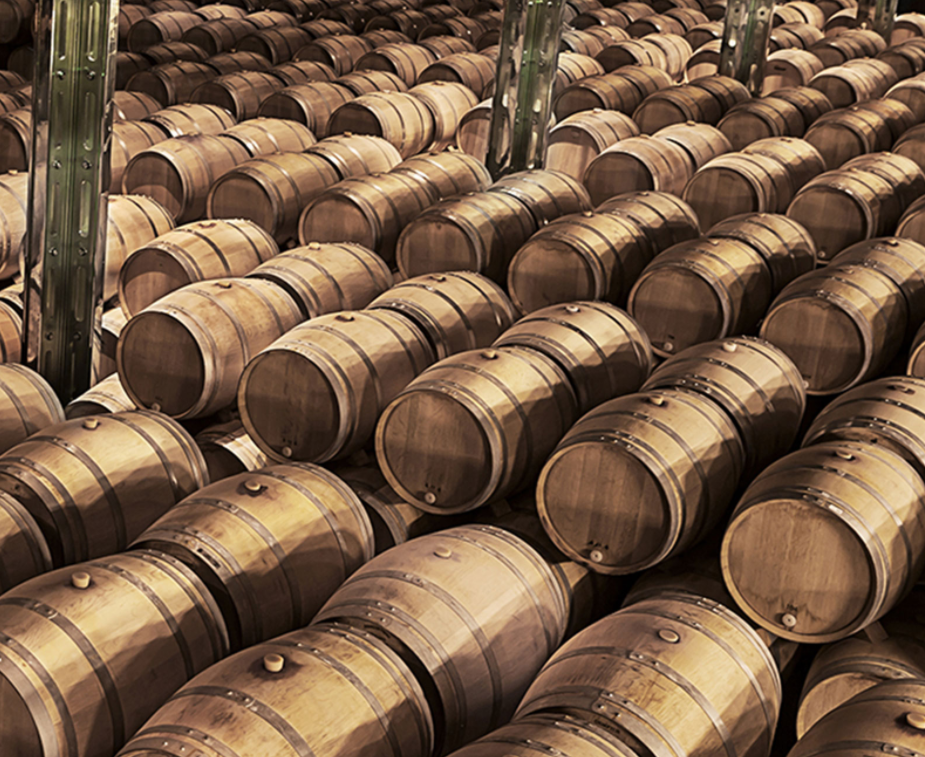 Barrel cellar, built under the vat room to minimize environnemental impact
---
The brand Cos d'Estournel today and tomorrow 
Gerda: What positioning (s) do you want for your brand(s)?
Charles THOMAS: Mr. Reybier, the owner of the Château, wants to make Cos d'Estournel one of the greatest wines in the world, and to be consumed with pleasure! With our positioning, the price is not the most important thing. The most important thing is that we talk about the wine, its terroir, the vintages, the vines, etc. Cos d'Estournel must be about affection and emotion. 
G: How do your wines stand out, and are unique?
CT: It has two singularities:
Historic: a close relationship with the Orient and Asia in particular. This is evident in the architecture of the historic winery.
Vinification: thanks to our new gravity cella, we have better control of the vinification process and greater precision of the tannic grain.
Cos d'Estournel and Saint-Etsèphe in general had the reputation of producing masculine wines. The perception has changed according to the maturity of the cabernets. Climate evolution has helped.
G: Which of your recent accomplishments would you like to share with your customers?
CT: We were proud to launch last year our 5 wines en Primeur and our new brand G d'Estournel:
Cos d'Estournel Red
Cos d'Estournel White
Pagodes de Cos Red
Pagodes de Cos White
G d'Estournel
G: What future project are you currently working on?
CT: Mr. Reybier bought in December a new estate in Provence: Domaine de Lauzade. We need to reinforce the brand and develop it. We also need to improve its distribution and add this new vineyard to our portfolio.
G: How far along are your property(ies) in the "green transition"?
CT: There are three important issues for us: our carbon footprint, biodiversity (we have planted a lot of hedges), and 0 residues in the wine. 
We are not dogmatic, but we are convinced that we must respect and protect our terroirs. We are HVE3 and ISO 14001 certified.
Mr. Reybier is always thinking about the transmission to the next generation.

---
The business
Gerda: What are your priorities in terms of business development? 
Charles THOMAS: We have a healthy distribution. Our biggest market is Europe including the UK. Our 2nd market is Asia before the US, a market where the brand concept is important and it is going to help the other markets. We make sure that Cos d'Estournel is present on the best tables in the world thanks to a team of 4 persons that are working closely with the negociants and the local distributors.
G: Do you plan for market or new releases in the near future?
CT: I'm not the biggest fan of marketing outside of Primeurs. I let our partners the Place of Bordeaux do their job. I have a tariff recently upgraded to protect the Place and its customers.
Most of our harvest is sold en Primeur. We voluntarily keep some of the harvests for future generations.
G: Which vintages should the market be interested in? and why?
CT: I really like the 2014 vintage. It doesn't have the reputation of a great vintage in Bordeaux but it is very good, even greedy. We had good weather in Saint Estèphe in 2014! It also has the potential to be kept for 10 years or more. 
G: What sales support materials are available to distributors to promote your wines?
CT: We have a website and we are very present on social media. There are very important, but we don't want to communicate too much.
The goal is to drink each bottle with pleasure. My team is composed of four people that help our partner-negociants to sell our wines. 
Customers can contact me directly for the promotion of our wines which are either sold through the Place de Bordeaux, or the estates outside Bordeaux distributed directly from the properties.
Website and Instagram
---
Favourite bottle of Charles THOMAS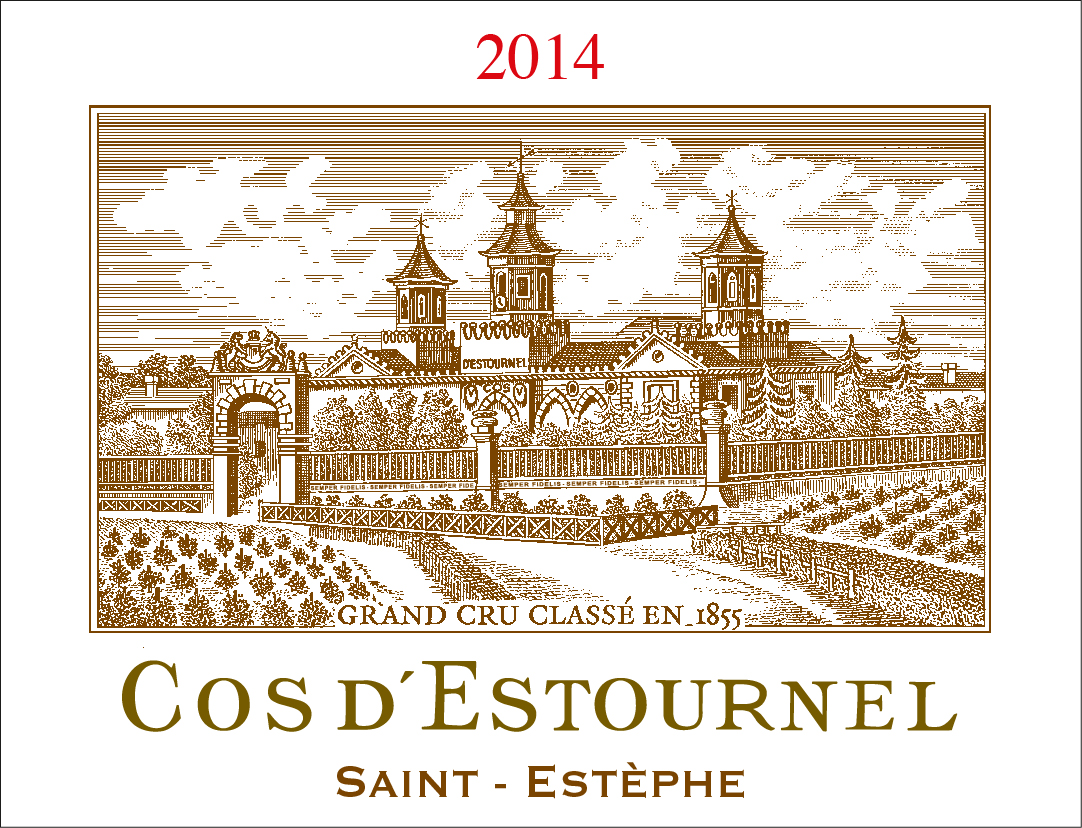 Gerda: If you had one bottle of your heart? 
Charles THOMAS: The excellent Château Cos d'Estournel 2014 that we drank together! 
---
The tasted Wines 
Château Cos d'Estournel White 2017: 80% sauvignon and 20% sémillon
Semillon starts to express itself with more age. It has peaches and white flowers aromas. The wine has a nice acidity in mid-palate and a finish that remains on a little bitterness that gives length.
G d'Estournel 2019: 86% merlot, 13% cabernet sauvignon and cabernet franc 1%
Thanks to the proximity of the Gironde, the Merlot can ripen quietly on this property, which is further north than Cos d'Estournel. This geographical situation gives energy to this delicious wine which has a nice and fresh structure.
Pagodes de Cos 2010:  62% cabernet sauvignon and 38% merlot
If I tried this wine on a blind tasting, I would not have said it was a second wine. It has all the makings of great wine! It has complex and deep aromas. From the first sip, it envelops the whole mouth. It is charming but with character. It has a deep finish that stays on the palate. It is a great second-line wine.
Château Cos d'Estournel 2014: 65% cabernet sauvignon, 33% merlot and 2% cabernet franc
On the nose and palate, there is the touch of warmth that Charles spoke of during the interview. From the start on the palate, the wine is elegant, silky with precise Cabernet Sauvignon tannins. It has a nice power to it on the finish and you can't wait to enjoy a second glass. It is thanks to this type of wine that I fall in love with our wines: they evoke surprise when you least expect it! Forgotten vintages that are still standing and should be drunk with …. pleasure. The best compliment you can give to wine!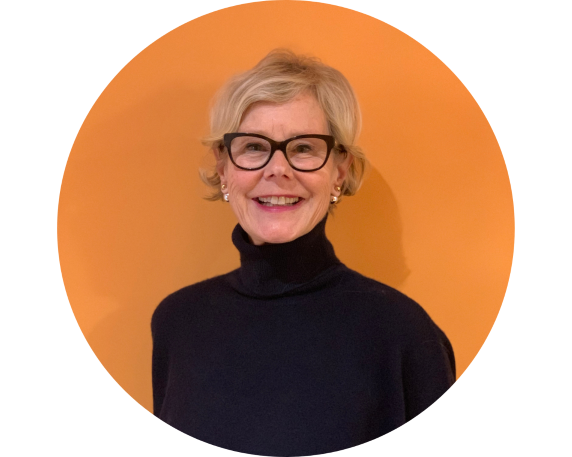 Gerda BEZIADE a une incroyable passion pour le vin, et possède une parfaite connaissance de Bordeaux acquise au sein de prestigieux négoces depuis 25 ans. Gerda rejoint Roland Coiffe & Associés afin de vous apporter avec "Inside La PLACE" davantage d'informations sur les propriétés que nous commercialisons.