Nicolas de Bailliencourt
Co-owner and Manager
Working at the estate since 1990
Met by Gerda at the Château
Château Gazin
Pomerol
---
Nicolas de Bailliencourt
Gerda: Tell us about you…
Nicolas de Baillencourt: I was born in a winemaker family, I am the 5th generation. Love for the wine is passed on from generation to generation. Nowadays we are four main owners on the property, it is a family business: my two sisters Laure, Ines, my brother Christophe, and now our kids that are older enough to slowly manage the business.
We are very lucky to have this beautiful terroir, in between Château Pétrus and Château Evangile. We are doing our best to pass on to future generations.
I run the Château like a good father and make sure that everything runs smoothly. I am assisted by our general manager Mickaël Obert, an agricultural engineer and oenologist, who has great technical knowledge.
Gerda: What are the main challenges you personally face, in the practice of your work?
Nicolas de Bailliencourt: Make sure our vineyard resists the climatic changes while maintaining the style and characteristics of Pomerol. We must protect our beautiful terroir. The economic sustainability of the company is also a daily challenge.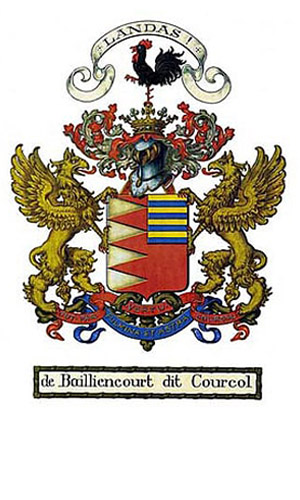 ---
Harvest 2021
Gerda: How did your harvest go?
Nicolas de Bailliencourt: It is a difficult vintage. We made a very little yield, only 30,000 bottles. A normal yield implies 75,000 bottles… The frost did not affect us. However, we had a lot of mildiou which we were unable to eradicate with organic and bio-control products.

We tried the Cabernet Sauvignon and the Cabernet Franc and they did not match our expectations. For that reason, we might produce 2021 with 100% Merlot (as we all know, Pomerol is THE merlot terroir). 
The brand Gazin today and tomorrow
Gerda: What positioning (s) do you want for your brand (s)?
Nicolas de Bailliencourt: We want Gazin to be known as a great wine and maintain its reputation. We do not want Gazin wines to be speculation wines. Gazin represents the luxury world but stays affordable. We do not want it to be a 'trendy wine'. We are a family estate that stays close to reality and we make Pomerol!
G: How do your wines stand out, and are unique?
NB: Château Gazin is a true Pomerol. It is mature. There is no over-ripening or over-extraction. It is delicate, fresh, and well-balanced despite the increasing alcoholic strength (2021 is going to be an exception). This is the power of this terroir.
Our 2nd wine, l'Hospitalet de Gazin, has been created in 1986. It allows us to do a selection for the first wine of the Château. Since 2004, our viticulture is more precise, we are working with parcels of land.
G: How far along are your property(ies) in the "green transition"?
NB: We are concerned about the environment but we are not certified Organic Agriculture. We want to have the possibility to act if it is necessary. 40/50 years ago, we were not hesitating to use 40 kg of Bordeaux mud per hectare. Today, we are only using 4 kg. We are a family business and we can not afford to lose a harvest.
---
The business
Gerda: What are your priorities in terms of business development? 
Nicolas de Bailliencourt: We are working with almost fifty merchants. For the next Primeur campaign, there will be difficult choices to make because of the very small harvest in 2021.
We are not very present in China. For the moment, we remain focused on our traditional markets. Wine merchants allow us to have a worldwide distribution and reasonable prices.
G: Which vintages should the market be interested in? and why?
NB: I love the 2009 vintage. It is a great success at Gazin. The wine is still young but already very pleasant to drink. Concerning the less popular vintages, I really like the 2011 and 2017 vintages: they are not too famous but are excellent surprises.
G: What sales support materials are available to distributors to promote your wines?
NB: The importance of the Union des Grands Crus is considerable. It is a powerful and very well-organized organization. We are also a member of the Pomerol Seduction association. These two structures are incredible tools to promote wine all around the world. Traveling and promoting the wine independently is expensive and time-consuming.
Customers can visit the Château if they book. The visits are free and we do not sell anything at the property. My sister Inès and I are welcoming the customer. It is unusual for a Bordeaux. I think we are the only estate in Bordeaux to do it like that.
Concerning our social media, we have a website and traditional networks (Facebook, Instagram).
G: Do you have any stocks that our clients could work on?
NB: We sell 97% of our harvest in primeur. Therefore, we have very little stock left at the property. The rest of the stock is usually used for the activity of promotion at the property as well as the activity linked to the Union des Grands Crus of Bordeaux. 
Website and Social Networks
---
Favorite bottles of Nicolas de Bailliencourt
Gerda: If you had one bottle of your heart? 
Nicolas de Bailliencourt: I carry all the Gazin vintages in my heart. Today I will tell you about 1998. It is a very nice vintage on the right bank. The wine is a blend of 85% Merlot, 12% Cabernet Sauvignon and 3% Cabernet Franc. The alcoholic strength is 12.5% and we produced 46,918 bottles.
---
The tasted wines
---
Château Gazin 2018: This wine definitely has to age. This solar vintage is a great success at Gazin and in Pomerol in general. It is generous, full-bodied with a nice tannic structure wine. It is mature but not heavy. Very classy!
Château Gazin 2019: More closed and more reserved. Nevertheless, we will certainly not be disappointed as it needs time. Another fine expression of Merlot in Pomerol, fresh and elegant despite the high degree of alcohol. 
---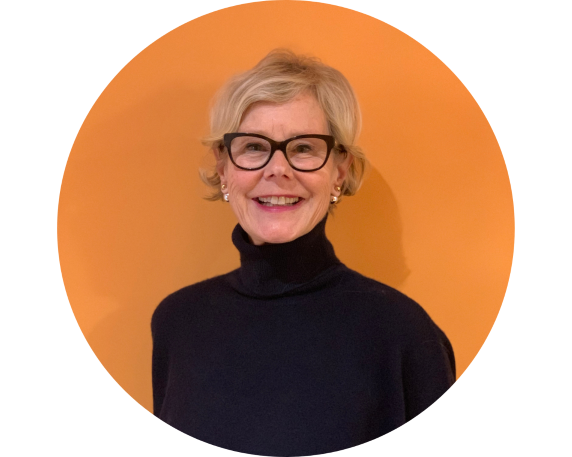 Gerda BEZIADE has an incredible passion for wine and perfect knowledge of Bordeaux acquired within prestigious wine merchants for 25 years. Gerda joins Roland Coiffe & Associés in order to bring you, through "Inside La PLACE" more information about the estates we sell.