David SUIRE
Managing Director
Working at the estate since 2015
Met by Gerda at the Château
Château Laroque
Grand Cru Classé
Saint Emilion
---
David SUIRE
Gerda: Tell us about you…
David SUIRE: I am passionate about the vine. It is a family business. My father and my grandfather were vine-growers and distillers in the Cognac region. To be honest, this is my past and my family roots that bring me to Château Laroque, a wonderful place.
Gerda: What are the main challenges you personally face, in the practice of your work?
David SUIRE: With the Beaumartin family, owner of Laroque since 1935, we have given ourselves the mission to create a living atmosphere around the estate and to pass down our traditions to the next generation. We are also a member of the French Foundation called: The Foundation Terroirs Paysages Culturels.
We are doing our best to make this unique place come alive and welcome our team in an exceptional environment. We make sure every employee is happy to come work at Château Laroque.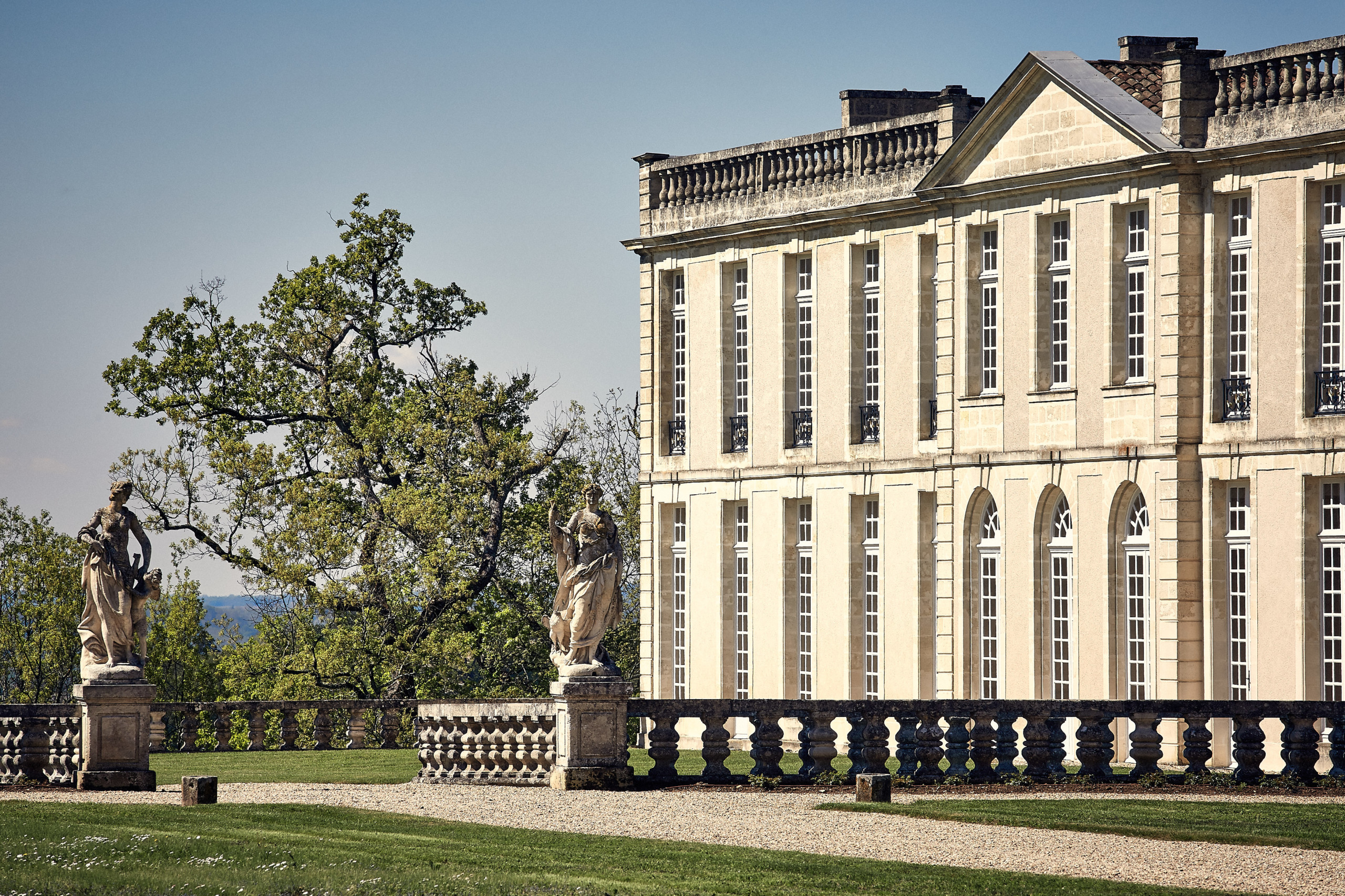 "Respecting the tiny details passed onto us by the men and women that have preceded us at the estate, we endeavour to take the greatest care of our land, our vines, and our wines"
---
Harvest 2021
Gerda: How did your harvest go?
David SUIRE: The end of 2021 has been a relief. Thanks to our team that manage to stay focused and stick together, we beat the mildiou and the frost in our vines. We harvested beautiful grapes, that are going to give beautiful Saint-Emilion wines.
Concerning the yield this year, it is less than the previous year but still important. It allows us to do a grapes selection and to promote proudly this new vintage.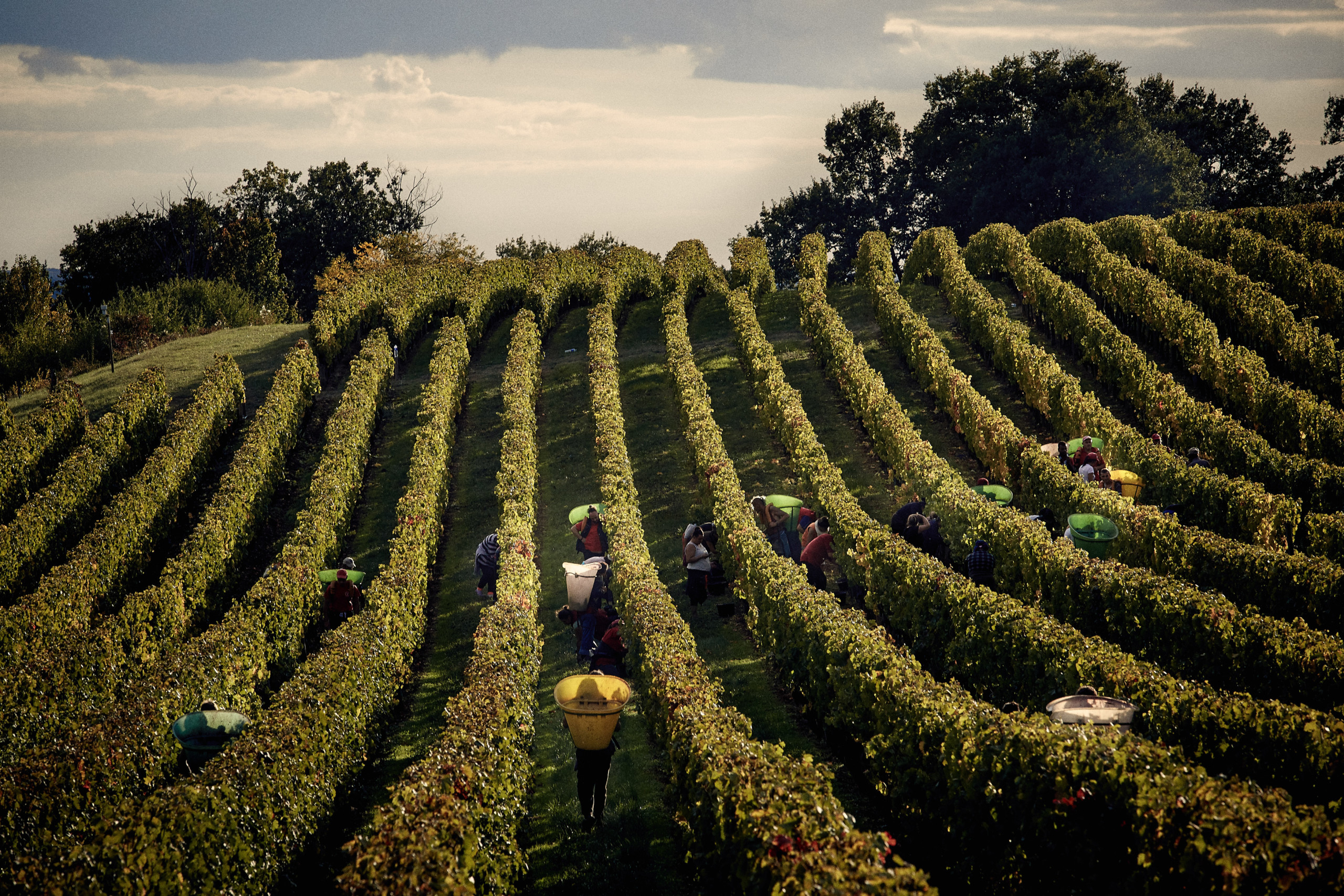 "Laroque's vines are over 50 years old and form an incomparable genetic heritage, the precision and diversity of which bring about a purity of expression and authenticity in the wines"
---
The brand Laroque today and tomorrow
Gerda: What positioning (s) do you want for your brand (s)?
David SUIRE: Laroque has crossed the centuries, with ups and downs, while always remaining standing. It is a force of nature. The brand Laroque is going to grow in consumers' minds, to become a reference.
Laroque's biggest strengths are its identity, its limestone soils, and its beautiful landscapes.
G: How do your wines stand out, and are unique?
DS: They come from limestone table-land and hills. We have more than 80 hectares (60 ha of vines) in one piece. The vines are divided into two hills.
All these elements give specific characteristics to the wines:
A remarkable verticality: the wine is pure, vertiginous, and ethereal. The deepness of the wine comes from the limestone soils.
 Our wines are cultivated to grow. I can not think of doing wines for immediate consumption. It has to age. As I said before, the notions of time and transmission are very important for us.
To finish, the mineral signature brings a perfect balance.
G: Which of your recent accomplishments would you like to share with your customers?
DS: Our main focus is to maintain our landscapes in good shape and to train our wine-makes. For that matter, we are relearning the techniques for working the vines and making our own massal selection. We want everybody to feel good and welcomed in their workplace at Laroque.
G: What future project are you currently working on?
DS: We are putting all our focus on Laroque's landscapes. We created an informative map of the landscape around the estate. We included pictures and soils descriptions.
We also going to make an announcement very soon but I cannot speak about it at the moment …
G: How far along are your property(ies) in the "green transition"?
DS: We are not looking to have the organic "Agriculture Biologique" specification. Even though, we are doing our best on that matter. We are on a more global process that follows three commitments:
To naturally fertilize the soil. The soil is as much as possible covers my plants.
Only use massal selection.
Very reasonable use of vine treatments.
On our site, we have sixteen different species of orchids. Laroque is becoming an observatory for all the orchids amateurs. Some of our species are rare for the region.
---
The business
Gerda: What are your priorities in terms of business development? 
David SUIRE: We have defined different goals:
To have more visibility. 90% of the production is sold in Primeur. The Primeur is the place to be and to sell our wines, lot of visibility and sales.
To create the needs, be trusted, and have more demands. The price has to be attractive. Château Laroque was not very famous 4 years ago. Today we have a lot of demands. When we released the vintage 2020 in Primeur, we had more demands and visibility than the two previous vintages (2018/2019). The 2020 vintage is a great success! This is the sign that Château Laroque is desired.
Then, we want to welcome our customers here, at the estate. We want to meet them and also develop the brand outside the estate. I am in charge of that mission with the help of Amandine Bidault de Gardinville. She is in charge of sales development and maintaining a connection with all the people who sell our wines.
To finish, we want to keep 10% of the harvest to bring back old vintages in the future.
Laroque is distributed in 38 countries. During our two previous Primeur releases, 2018 and 2019, Château Laroque has been sold 90% abroad (30% in the UK, 20% in the US, same in Switzerland, 12/15% in Germany…). The only particularity is the Asian market which represents 6 to 7% but which buys only in deliverables. We are going to develop this market for sure.
G: What sales support materials are available to distributors to promote your wines?
DS: On our website, we have videos with seven languages subtitles. We also are very present on social media, especially on Instagram.
We have made the decision to not develop tourism for the moment and to be a focus on our professional customers.
Website and Instagram
---
The favourite bottle of David SUIRE
Gerda: if you had one bottle of your heart? 
David SUIRE: So difficult to answer this question, each bottle has a story to tell. However, the new Château Laroque era is just beginning!
I have a recent memory: Château Laroque 2000: perfectly mature, fresh, and juicy. It has some magnificent truffle notes. You can drink it on a chicken, it is delicious!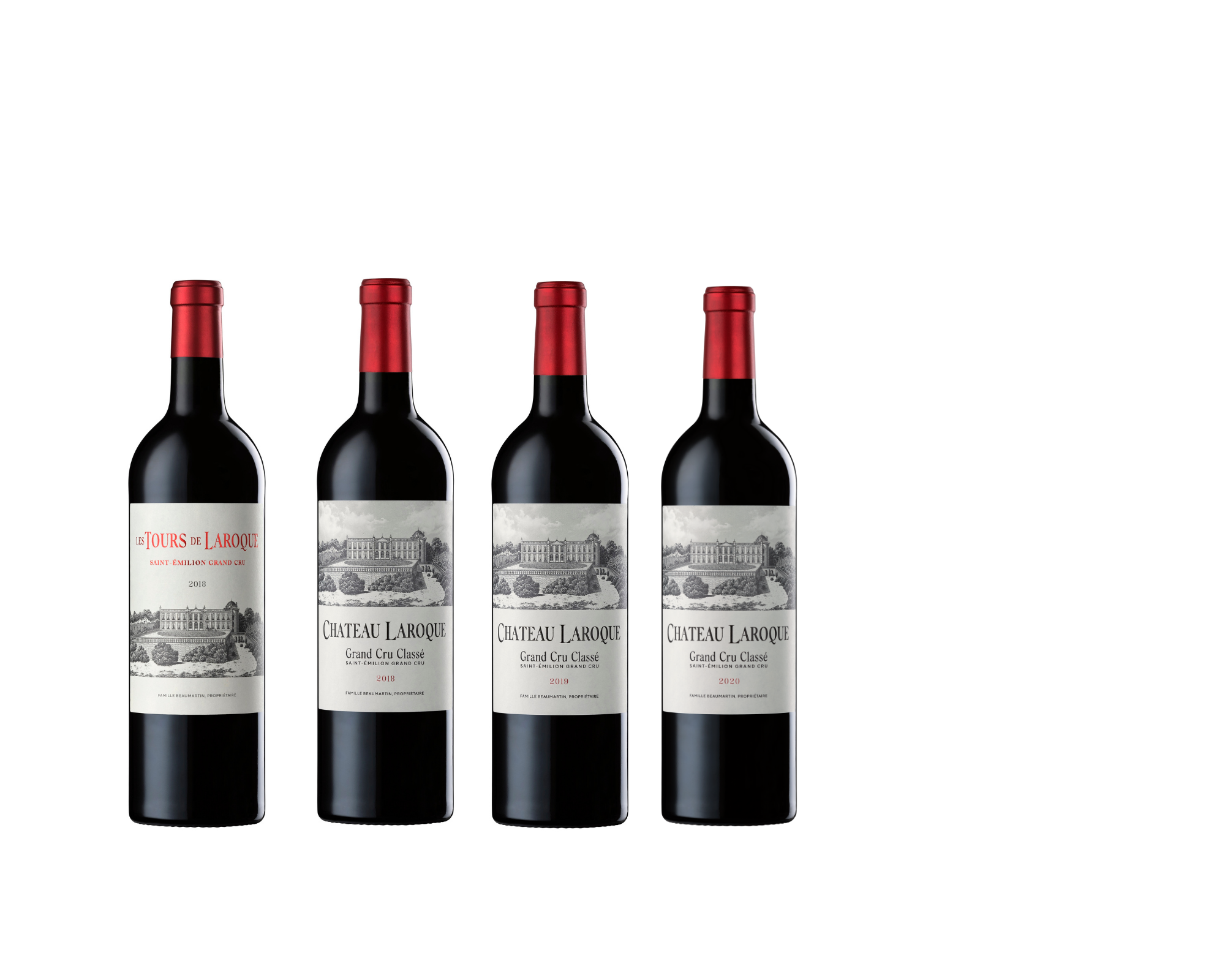 ---
The tasted wines
---
Tour de Laroque 2018, 2nd wine: The signature of the limestone is immediately apparent. It is fresh, crispy, and very well-balanced. It is a great wine that shows us the way to its big sister.
Château Laroque 2018: This is the first vintage that has been sold in the Place of Bordeaux. The Merlots have been planted in 1950/1960 and there are still very fresh, complex, and deep. This is due to the limestone soils, but also to the masterful vinification and maturation of this solar vintage.
I would have never guessed in a blind tasting that this wine has a huge Merlot dominant (97%) and only 3% of Cabernet franc! I would say that we produce the best Merlots in Bordeaux, and I did not have wine in my bottle.
Château Laroque 2019: Very characteristic from Château Laroque: very discreet flowers aromas. The saltiness has a perfect attack followed by deep red fruits notes. It is still shy but I have no doubt that this will be magnificent in the future, beyond the shadow of a doubt!
Château Laroque 2020: The continuation of the trilogy is confirmed in this magnificent wine. It is very delicate, with a perfect balance. The complexity is already present and will develop further. The finish is very long with freshness coating the tannins that are still a little present. No need to worry about its beauty which will develop over time. The limestone is the spine of Château Laroque!
---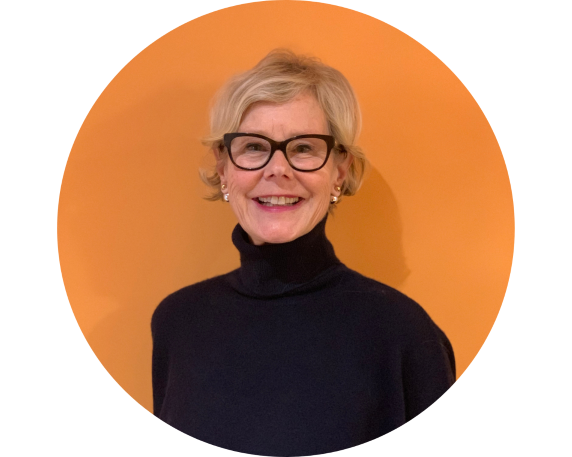 Gerda BEZIADE has an incredible passion for wine and perfect knowledge of Bordeaux acquired within prestigious wine merchants for 25 years. Gerda joins Roland Coiffe & Associés in order to bring you, through "Inside La PLACE", more information about the estates we sell.