Caroline et Ludovic DECOSTER
Sales Director / Operation Manager
Working at the estate since 2012 / 2015
Met by Gerda at the Château
Château Fleur Cardinale
Saint Emilion Grand Cru Classé
---
 Caroline and Ludovic Decoster
Gerda: Tell us about you…
Caroline Decoster: We are together since we are 17 years old, long before Ludovic's parents buy Château Fleur Cardinale. Ludovic and I are very different, even though we worked together and we are an inseparable duo. Before I arrived at Fleur Cardinale in 2012, and after a short period as a courtier, I was first an engineer. Today, I am in charge of the marketing of the wines and communication/marketing of the estate.
Ludovic Decoster: I studied business then I worked 10 years in the negoce of Bordeaux before joining my parents and Caroline at the estate in 2015. Today, I am the operation manager, I am in charge of the technical part of the estate. In our relationship, one is organized, pragmatic, and knows how to stand back. The other is creative, intuitive, and has 1000 ideas per hour. I will let you imagine who is who!
Gerda : What are the main challenges you personally face, in the practice of your work?
Ludovic Decoster: Château Fleur Cardinale evolved a lot this past few years: we have built a new wine cellar to improve our wines' quality, we are doing wine tourism, we have organic certification, and RSE label (CSR – Corporate Social Responsibility), we harvested our white for the first time … I sometimes feel like we are a start-up. Despite our unfailing motivation and the fact that we have a lot of energy, our teams sometimes find it difficult to keep up! That's why we hired an external consultant, to help us and our teams in this great growth phase.
Caroline Decoster: Markets are in constant progression, customers are more exigent: we need to keep up with the efforts in order to win their loyalties, and have their full attention. It means being consistent on daily basis in all our projects, authentic, and transparent about the ethics of our practices. At the same time, we have more commercial initiatives to make them discover others aspects of Fleur Cardinale's ecosystem.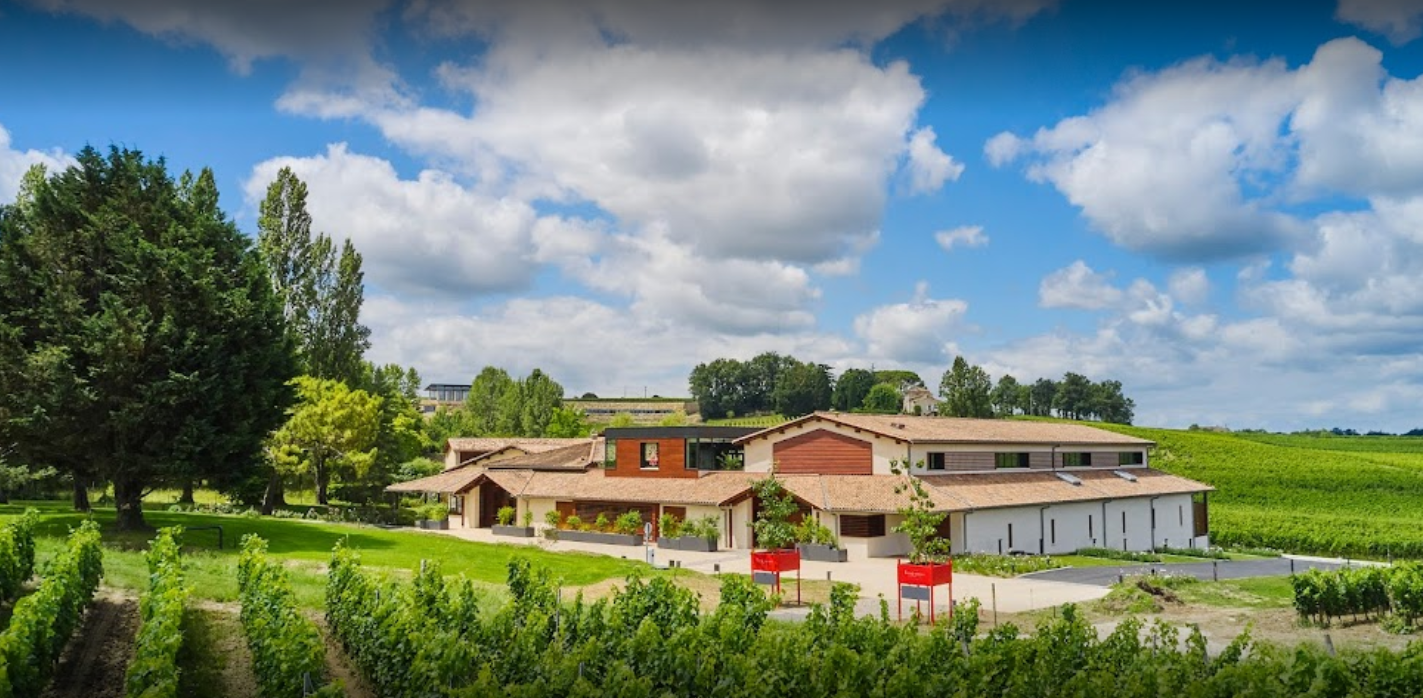 ---
Harvest 2021
Gerda: How did your harvest go?
Ludovic Decoster: The harvest for the red has begun Friday the 1st of October. The weather at the end of September – better than expected – as well as our optimism, and audacity, allow us to take the risk to wait a little longer in order to have a better grape. In the end, the optimal harvest conditions ensured the qualitative potential of the vintage. In terms of quantity, although it is far too early to give a specific number of bottles, we will not do miracles: the frost in April, as well as the very strong pressure of mildiou– especially for our first year of organic conversion – have reduced our chances of producing a normal quantity of wine.
---
The brand Fleur Cardinale today and tomorrow
Gerda: What positioning (s) do you want for your brand (s)?
Caroline Decoster: We want to be known for making the best wine and being one of the best places in Saint Emilion. 
G: How do your wines stand out, and are unique?
Ludovic Decoster: We are lucky that the Château is located in the colder part of Saint Emilion, on the East side of the appellation. This first quality is accentuated by the fact that the majority of our parcels are located in the northern area of a clay-limestone plateau, with a diversified topography. It gives complex wines in the glass with full and generous fruit – as the vines never suffer from drought in summer – but beautifully fresh, thanks to the Cabernet Franc and Cabernet Sauvignon planted on limestone. Even in the "sunny" vintages.
G: Which of your recent accomplishments would you like to share with your customers?
CD: Last October, we became the first Cru Classé to have the certification 'Engagé RSE' (CRS – Corporate Social Responsibility). We started this process in 2019, which involve a three-day audit by AFNOR in 2021, at the end of which we were certified with the label level "Confirmed". This is a strong recognition, which proves to all our customers that Château Fleur Cardinale is an ethical company, concerned, of course, with its environmental impact, but also with its social and societal impact. In short, we now have the opportunity to prove that our CSR values are real and concrete.
G: What future project are you currently working on?
LD: We are working on adapting our vineyard to the consequences of global warming: first of all, this involves a massal selection, which aims to preserve the genetic heritage of the Cabernet Franc grapes of Château Fleur Cardinale. Furthermore, if we are lucky enough to benefit naturally from the proximity of a 40-hectare forest, streams, and the presence of ponds on our property, this year we are going to work with an entomologist on an inventory of the fauna, followed by recommendations to encourage its progression within our plots. This will encourage the development of fauna. Finally, we have a project to invest in artificial intelligence with the help of stakes connected to the vines and electric wind turbines to reduce both our inputs and to better protect us from spring frosts.
G: How far along are your property(ies) in the "green transition"?
CD: We have a way of taking into account our environmental impact in a very global way. For example, we are currently in the process of converting all our vineyards to organic: in 2024, 100% of our wines will be certified organic. At the same time, in the second half of 2022, we are going to draw up a first carbon assessment which will enable us to establish an action plan to achieve carbon neutrality. Finally, since 2020, we have been involved with Reforest'Action, a social enterprise whose primary mission is to raise awareness and take action for the world's forests. With them, we are committed to planting a tree for each case sold. To date, we have already planted more than 20,000 trees around the world.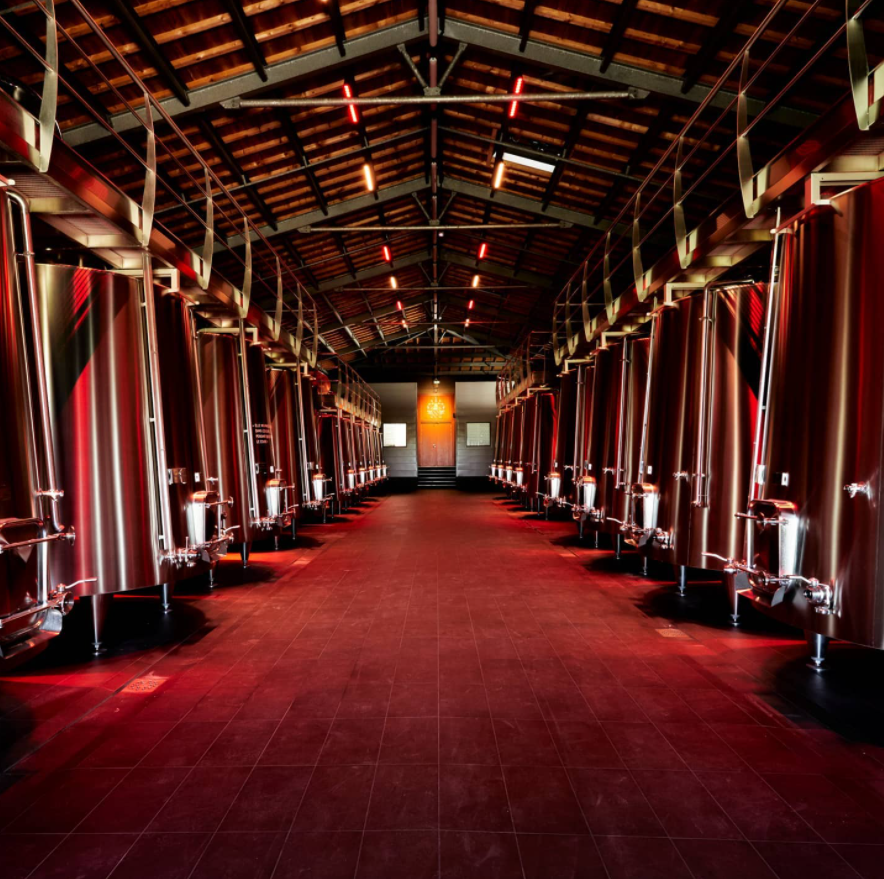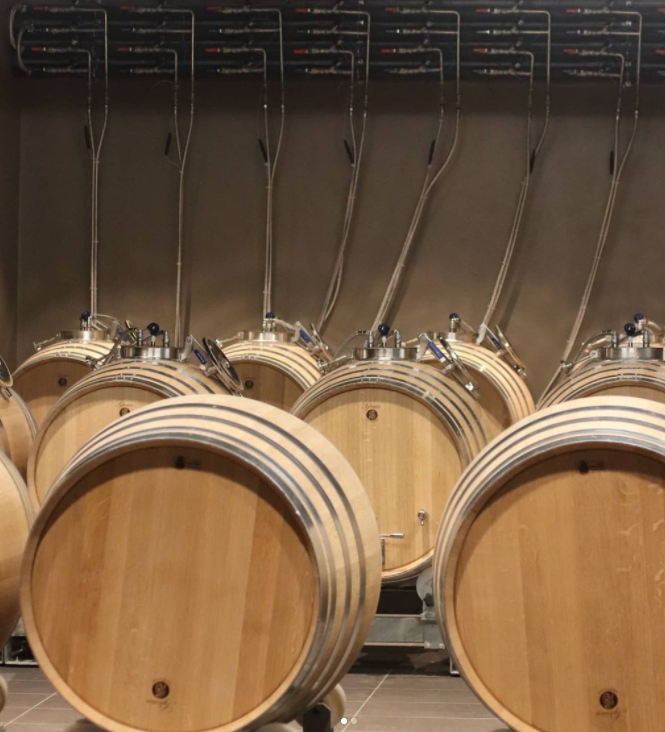 ---
The business
Gerda: What are your priorities in terms of business development? 
Caroline Decoster: We are lucky our distribution is spread worldwide – our wines are distributed by the Place of Bordeaux in 80 countries. We would like to reach more high-end establishments, which are vectors of notoriety.
G: Do you plan for market or new releases in the near future?
CD: We are in the starting blocks to launch our 3rd collector edition, scheduled for the end of February, which will highlight Château Fleur Cardinale 2020. We have great surprises in store for our buyers.
G: Which vintages should the market be interested in? and why?
Ludovic Decoster: Irrefutably the vintage 2020. A great vintage that benefits from exceptional weather conditions. Our clay-limestone terroirs in a coll area have been able to take advantage of this.  This is a vintage that has a special dimension for us, as it is our 20th vintage, the first to be vinified and aged in our new wine cellar, and to have benefited from our new state-of-the-art facilities.
G: What sales support materials are available to distributors to promote your wines?
CD: Our website is complete, it includes the history of the estate, its vineyards, its cultural methods, societal and environmental approaches, and finally our wines with technical sheets, scores, and comments from journalists and wine critics. 
We are known to be one of the most dynamic Château on social media (Instagram, Facebook, LinkedIn, Twitter). We post regularly varied content. 
To finish, we love videos funny and original videos. There are available on our Youtube channel. 
 Website and Instagram
---
Les bouteilles de cœur de Caroline et Ludovic Decoster
Gerda : Si vous aviez une seule bouteille de cœur ?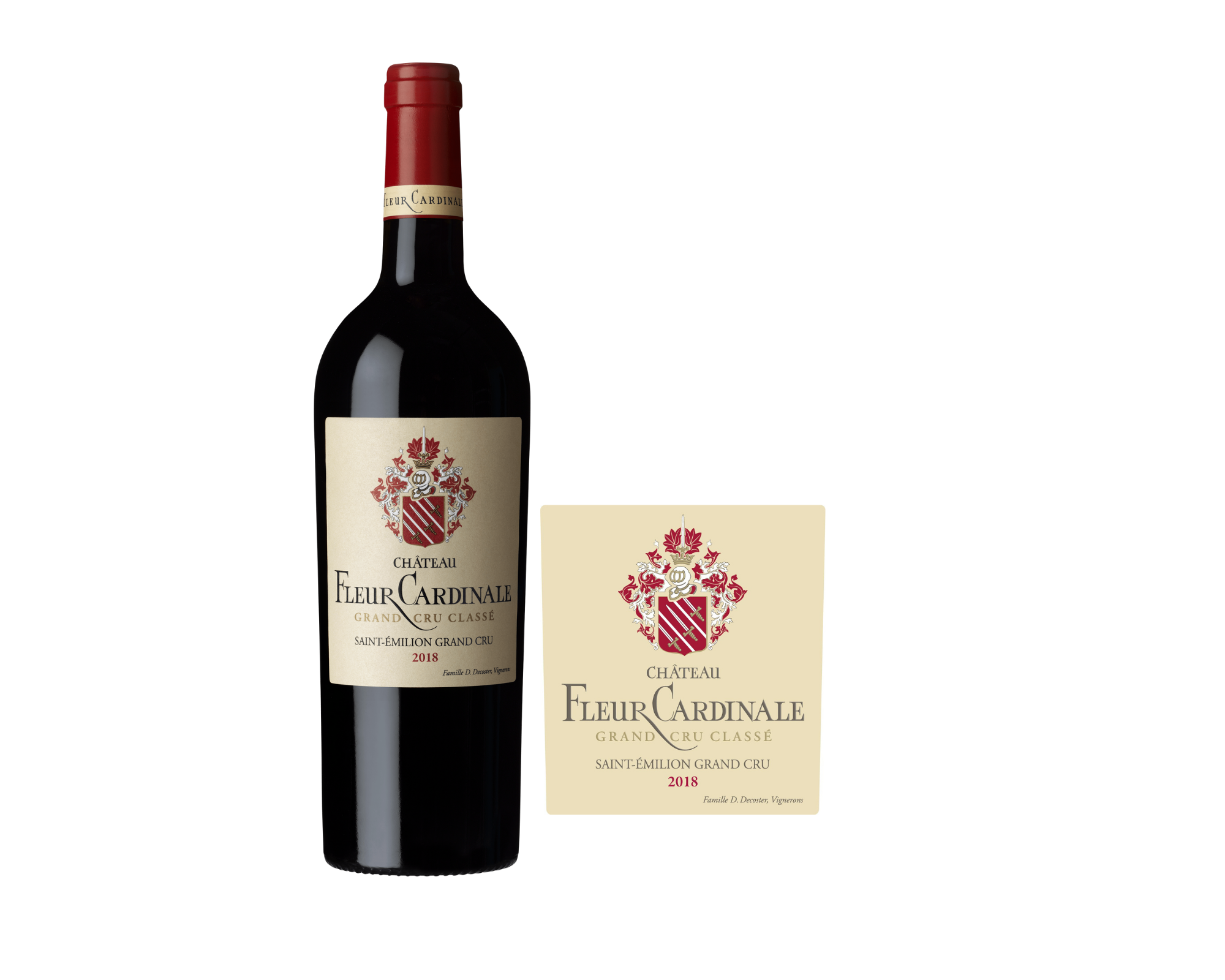 Ludovic Decoster: I will say 2018 because it is my first real vintage. It arrived just after 2017 when we lost 97% of our harvest because of the frost. This 2018 is formidable revenge of nature (and of the winemaker!). It is exuberant but fresh: it is a beautiful lesson in optimism for those who taste it.
Caroline Decoster: I keep a wonderful memory of this one. I was in charge of emptying the grape baskets. I will keep in mind an abundant harvest and our happiness to have that many grapes to put in our tanks/barrels.
---
The tasted Wine
Château Fleur Cardinale 2018 : 75% Merlot, 20% Cabernet Franc and 5% Cabernet Sauvignon
Beautiful nose with black fruits aromas, very fresh. It is the magic of this terroir that is the colder in Saint Emilion. As the Merlot slowly matures it gains depth and complexity. There is a lot of generosity in the middle of the mouth, but without heaviness. It remains structured without losing its focus. This is a great expression of Merlot as I love it!
---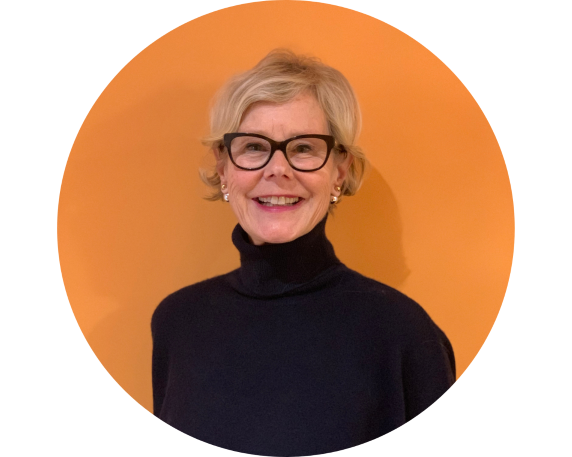 Gerda BEZIADE has an incredible passion for wine and perfect knowledge of Bordeaux acquired within prestigious wine merchants for 25 years. Gerda joins Roland Coiffe & Associés in order to bring you, through "Inside La PLACE" more information about the estates we sell.