Jean-Michel Laporte
General Director
Working at the estate since 2018
Met by Gerda at the Château
Château Talbot
4th Grand Cru Classé 1855 – Red
Saint-Julien
---
Jean-Michel Laporte
Gerda: Tell us about you … 
Jean-Michel Laporte: I am an engineer in agriculture, a wine enthusiast, and devoted to the estate. 
Gerda: What are the main challenges you personally face, in the practice of your work?
Jean-Michel Laporte: We want the grapes to reach maturity with the best quality and quantity. We also want Talbot to be seen as a Château of excellence.
---
Harvest 2021
Gerda: How did your harvest go?
Jean-Michel Laporte: I am very glad about this vintage. The work done by the vineyard manager and his team have been huge and I am very surprised by the quality. 2021 is not a great vintage but it is better than I originally thought it would be. The Cabernets Sauvignon are remarkable. The vintage is quite similar to 2001, but with a real coating in the middle palate. It is tactile. We did 3 to 4 more pump-overs which means more extraction than expected. I am confident there will be a good surprise in the future. We also had a good yield: 44hl/ha. It is comfortable because it will allow us freedom during the blend.
---
The brand Talbot today and tomorrow
Gerda: What positioning (s) do you want for your brand (s)?
Jean-Michel Laporte: I want Talbot to be always a pleasure for the customer and be a reference in Saint-Julien. I also want the customer to be ready to pay the price. As for Connétable de Talbot, it is a very pleasant second wine. We want this wine to be a Great Wine while remaining approachable.
G: How do your wines stand out, and are unique?
JML: They have a great ageing capacity. Last night I drank a half-bottle of 1947 with a Swiss wine critic. It was extraordinary, complex, and vibrant. Even if Talbot is not the most powerful wine in Bordeaux, it distinguishes itself by pure aromas, good balance, tannic structure, and good acidity.
G: Which of your recent accomplishments would you like to share with your customers?
JML: We keep planting the plateau with Cabernet Sauvignon and use only our massal selection, from vines over 88 years old. During the vinification, we are trying to get more extraction in order to bring more tactility and a fleshy middle palate. We have also increased the percentage of new wood since the vintage 2018: 60% instead of 50%. Tannins are more enveloped.
G: How far along are your property(ies) in the "green transition"?
JML: We never did chemical weeding at Talbot. We have the certification High Environmental Value Level 3 et we cultivate 8 hectares of land with the organic specifications. Those plots allow us to test our method. It is both interesting and difficult. The specifications to produce organic wines are difficult in Bordeaux with the Atlantic climate. We have chosen to be as eco-friendly as possible.
---
The business
Gerda: What are your priorities in terms of business development? 
Jean-Michel Laporte: To develop the US market which actually represents 4% of our distribution. The aim is to reach 8%. With the help of Jean-Louis Carbonnier (our local correspondent on this market), we want to contact again our distributors. We also want to work more with the wine retailers and the restaurant owners. We need to give a positive image to professionals by remaining faithful to the Place of Bordeaux. Thanks to the Place of Bordeaux, we were distributed in 106 countries last year. For three years, we increased our sales from 5% to 11% in England.
We are focusing on Africa and South-East Asia as well.
G: Which vintages should the market be interested in? and why?
JML: I love the vintage 2006. It is a great one and in Talbot, it might be better than 2005. It is indeed remarkably precise with a real spine. In 2006 there were cold nights compared to 2005. It gave the vintage more freshness, balance, and deepness.  
G: What sales support materials are available to distributors to promote your wines?
JML:
For specific events around the world there are three persons to contact: 
Jean-Paul Bignon, the owner Nancy Bignon-Cordier's husband. Talbot is all about family.
Jean-Louis Carbonnier for specific events in the US.
Myself
Concerning wine tourism, we received people in the Château while restricting the number of tourists. We would like to welcome amateurs of our wines. We should not forget that the Bignon-Cordier family is living in the Château for a large part of the year!
Site internet et Réseaux sociaux
---
Les bouteilles de cœur de Jean-Michel Laporte
Gerda: If you had one bottle of your heart? 
Jean-Michel Laporte: I carry many vintages of Talbot in my heart… It is difficult to decide. The 2018 vintage marks a historic moment for the family: the celebration of the 100 years of the Cordier family in Talbot.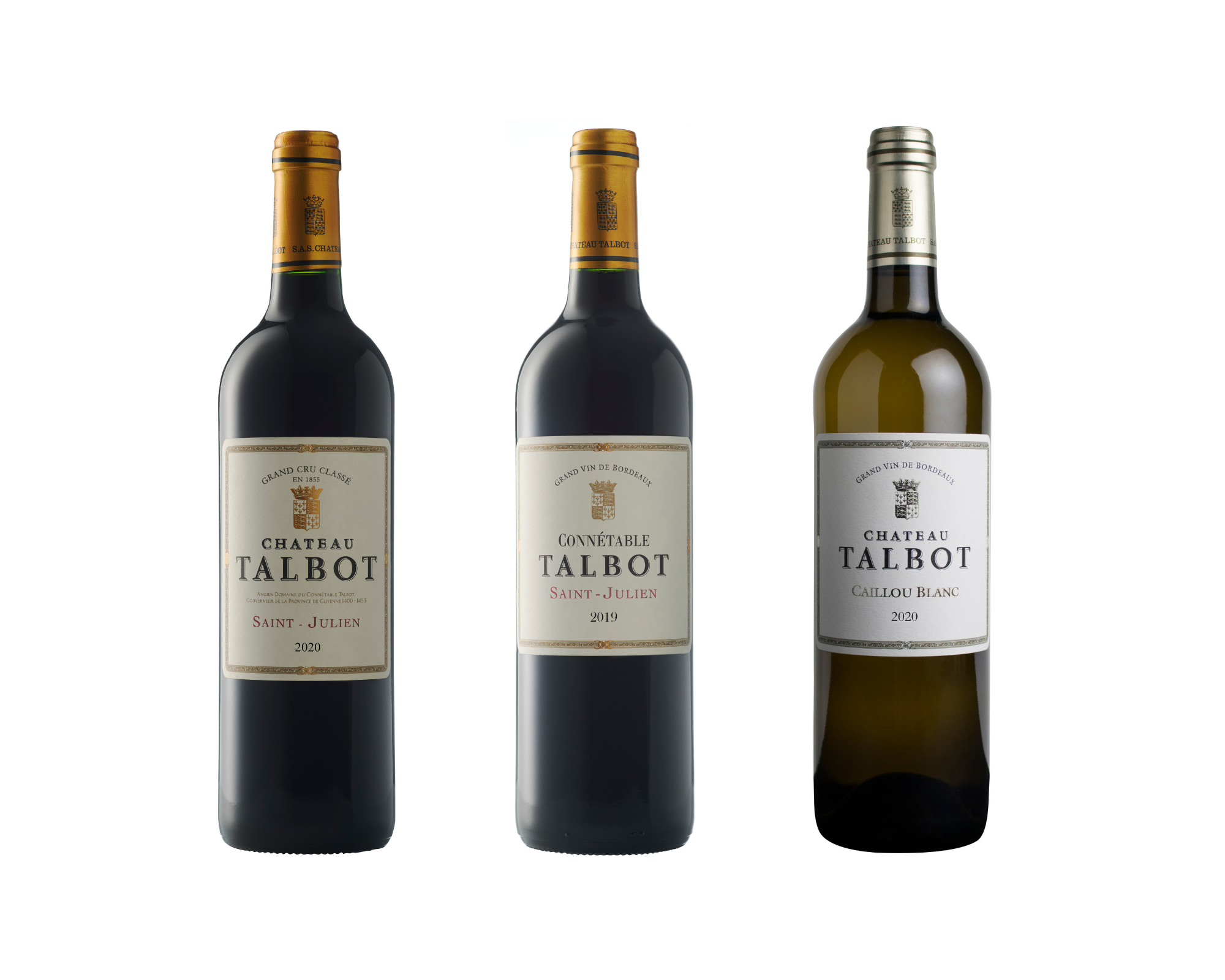 ---
The tasted wines 
Château Talbot 2017 : 68% Cabernet Sauvignon, 26% Merlot and 6% Petit Verdot.
It is an intermediary vintage. The aromas are pure, with a little bit of liquorice. The attack is crispy, with nice smoothness and length carried by freshness. It would certainly gain in complexity with age. This is Talbot's secret!
Château Talbot 2018 : 66% Cabernet Sauvignon, 29% Merlot and 5% Petit Verdot.
Not once in our history Talbot wines had an alcohol degree of 14.15%. However, thanks to the typicity of Saint-Julien, the wine is not heavy even if it has a solar side. It is a great wine, sexy, tactile but lifted at the end of the mouth by the freshness and the coated tannins.
Château Talbot 2019 : 69% Cabernets Sauvignon, 25% Merlot and 6% Petit Verdot.
Is it the greatest vintage ever made in Talbot ??? Only the future will tell us, but this wine has EVERYTHING. The nose is racy, from the very first sip it takes on a huge scope in the mouth. This complex power never leaves you… It is never aggressive. That is the beauty of this Talbot which has a great future ahead of it.
---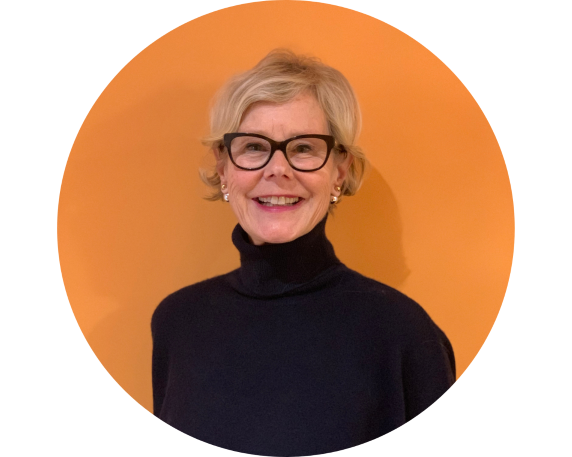 Gerda BEZIADE has an incredible passion for wine and perfect knowledge of Bordeaux acquired within prestigious wine merchants for 25 years. Gerda joins Roland Coiffe & Associés in order to bring you thanks to "Inside La PLACE" more information about the estates we sell.