Ronan Laborde
Director and Owner
Working at the estate since 2003
Met by Gerda at the Château
Château Clinet
Pomerol Appellation
---
"Ronan Laborde" by Ronan Laborde
Gerda: Tell us about you …
Ronan Laborde: It is difficult to speak about myself. I leave the judgment to my wife. 
Monique Bailly : Ronan is a generous man who is demanding not only with others but especially with himself.
Gerda: What are the main challenges you personally face, in the practice of your work?
Ronan Laborde: The climate is the biggest challenge in our profession. Each year we start with a blank sheet to fill out. You need several criteria to make exceptional wines.

" NATURE – MASTERY – PATIENCE – HARMONY – EXCLUSIVE – RED – SPIRIT – LOYALTY – PERFECTION – FRUIT – ELEGANCE – HEDONISM – POWER – INSPIRE – INTIMACY – PARADOX – SILANCE – PURITY – RESPECT "  C L I N E T
---
Harvest 2021
Gerda: How did your harvest go? 
Ronan Laborde: The 2021 harvest is the result of a long growing season in Bordeaux. This year, the season started early, at the end of a temperate winter, leaving the vintage without heat and sunshine excess. The growing cycle benefited from a radiant late season, during which the harvest took place, harvesting only a few days back. Thus, in Clinet, the harvest began on September 27th for the Merlots and ended on October 7th with the Cabernets Sauvignons.
Among the particular elements of this 2021 vintage, the harmony between the phenolic and physiological maturities must be noted. Several years of the last decade have offered powerful, gourmet, and warm wines, while 2021 offers more delicacy, retaining, remarkable brilliance, and aromatic precision. We look forward to sharing the character of Château Clinet 2021 with our partners during the next en Primeurs week, from April 25th to 28th, 2022.
"Each year, we begin with a white page we must fill up. It takes a lot of hard work to make an exceptional Great Wine."
---
The brand Clinet today and tomorrow
Gerda: What positioning (s) do you want for your brand(s)?
Ronan Laborde: I would like our wines to be understood and therefore have the image of a high-end artisanal product. The price must live up to this image.
G: How do your wines stand out, and are unique?
RL: Clinet has elegant power. It is a wine that lines the whole mouth; it is velvety and has a rather particular thickness in the middle of the palate.
Monique spontaneously replies we find her husband's generosity in the wine. Also, we have been lucky to work for 40 years with Michel Rolland. He is one of the greatest oenologists in the Pomerol area and has worked with the greatest Châteaux.
G: Which of your recent accomplishments would you like to share with your customers?
RL: Our latest vintages are 2018, 2019, and 2020, which reflect the quintessence of our work. Everything we do has to be in harmony with our wines. Every detail is important. It is my obsession, which I pass on to my team to make the wine as best as possible.
G: What future project are you currently working on?
RL: We do a huge job of mass selection. We are not just preparing for the next generation, but for the next 400 years! It is more of a work of a lifetime.
Here in Pomerol we have to optimize every square meter. We have uprooted vines and on these plots, we are going to plant hedges to support biodiversity. I hired a landscaper for it.
G: How far along are your property(ies) in the "green transition"?
RL: This is essential in today's world. Not to define the green transition as one of our priorities would be against common sense.
---
The business
Gerda: What are your priorities in terms of business development?  
Monique Bailly: We are very attached to loyalty in commercial distribution. This loyalty is the result of our work and makes us proud even if we are under-represented in China.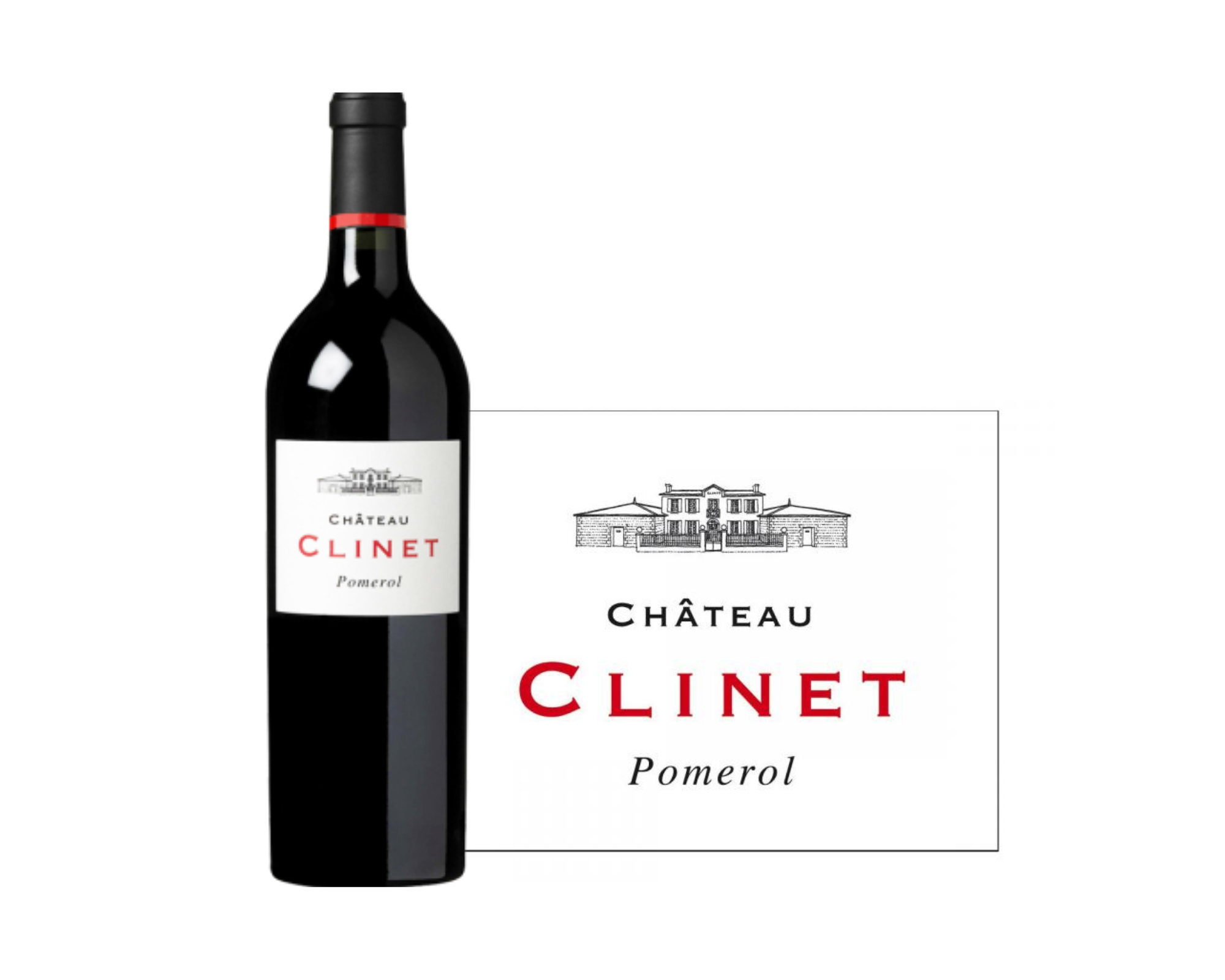 Gerda: Which vintages should the market be interested in? and why?
RL: Château Clinet 2007 is delicious and to be savoured now. Vintages that are not "well-known" often give great surprises, like 2011 and 2012. 
G: What sales support materials are available to distributors to promote your wines?
Monique Bailly: Human interactions are very important for us. That is why we are welcoming salespersons, sommeliers, customers in personalized ways. We are also doing presentations with the Union des Grands Crus and around the world.
Customers can also call us or email us if they have any questions about wine and food pairing. 
To finish, we have technical sheets, photos, videos, packshots if customers ask.
Site internet et Réseaux sociaux


---
The favourite bottle of Ronan Laborde
Gerda: If you had one bottle of your heart?  
Ronan Laborde: Difficult to choose because I love them all! However, at Clinet, since 2009 and 2010, we have been under a new era. We found some adjustments were needed since seasons were getting hotter and hotter. Consequently, we took the decision to harvest earlier and to reduce berry ripening and extraction during vinification. We have shortened the whole process to bring out more of Clinet's natural power.
---
The tasted wines
Château Clinet 2015: Solar and complex aromas (this is not a contradiction, it is the magic of great wine!). The nose is magnificent. The mouth has a beautiful attack. It is velvety, balanced, and has finesse. It is deep and has a lot of volume in the middle palate. Very nice and generous finish with enough freshness to lift it. 
Château Clinet 2018: Very expressive nose that changes after a few minutes (an exceptional wine must live). There are fine spices and even a hint of clove. It is magnificent! The wine takes up the whole mouth and is generous. It has elegance and racy power at the same time. Bravo!
Château Clinet 2019: Another outstanding vintage at Clinet and for Ronan, it is the "confidence" vintage since French and International customers were not been to Bordeaux to taste the wine. A small emotion that makes the wine even more special. That's the beauty of our business. 
The nose is more discreet and after a few moments, I can find notes of fresh truffle. The generosity which is one of the characteristics of this great Pomerol is well present but in the second line. There is so much more to discover in this great wine. The power is refined and takes the wine to great heights. It is prodigious! 
---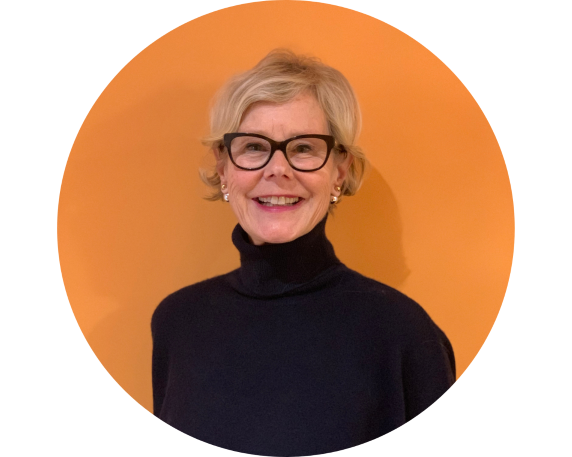 Gerda BEZIADE has an incredible passion for wine and perfect knowledge of Bordeaux acquired within prestigious wine merchants for 25 years. Gerda joins Roland Coiffe & Associésin order to bring you thanks to "Inside La PLACE" more information about the estates we sell.