Arnaud de Laforcade
Commercial and Financial Director
Working at the estate since 2009
Met by Gerda at the Château
Château Cheval Blanc
Saint-Emilion Grand Cru
---
"Arnaud de Laforcade" by Arnaud de Laforcade
Gerda: Tell us about you…
Arnaud de LAFORCADE: I prefer to talk about us. We are farmers producing goods of high sophistication. It is a job that fascinates me, which is poetic and which must remain so.
Gerda: What are the main challenges you personally face, in the practice of your work?
Arnaud de LAFORCADE: To look far into the future. I have to think about the next generation and have a vision at least 30 years ahead for them. It is hard, but I do not want to and I cannot take responsibility for being the person who sold the last vintage. In business, it is harder to say "no". I am the Commercial Manager and Financial Director, it may seem contradictory, but the two responsibilities require consistency, trust, and honesty.
---
2021 Harvest
Gerda: How did your harvest go?
Arnaud de LAFORCADE: 2021 will remain in our memory as a difficult vintage. Fighting against frost, then mildew, then having to take meteorological risks at the end of the ripening period to push our dear Cabernet Francs to the limit and get the best out of them, and finally sorting out what had to be sorted. The result of this struggle seems to be beautiful and the blend will allow us to offer a 2021 worthy of its name! 
"Agroforestery is a new page for the next half century. Thanks to agroforestery, we will restore life and balance to our lands."
---
The brand Cheval Blanc today and tomorrow
Gerda: What positioning (s) do you want for your brand (s)?
Arnaud de LAFORCADE: You have to create desirability, which goes through notoriety. Cheval Blanc is the result of decisions, but our target remains the same as 200 years ago! You have to stay on track and never compromise. Cheval Blanc must remain worthy of its great name. "Are we making the Cheval Blanc as best as possible?" is a question we will always ask ourselves!
G : How your wines stand out, and are unique?
AL: There are very few wines on the planet that can offer both sophistication and power. Cheval Blanc offers great emotions reaching this balance. We are not trying to make a wine that only pleases, but a wine that is true to itself and we have to do everything to make it understood the most.
G: Which of your recent accomplishments would you like to share with your customers?
AL: Agroforestry. This is a new page for the next half century. Organic farming cannot be the only solution to preserve biodiversity. Through agroforestry, we will restore life and balance to our lands. This is a very large project in terms of ecological transition.
G: What future project are you currently working on ?
AL: At commercial level, we remain loyal to the Place de Bordeaux. We sell Cheval Blanc "en Primeur" which is an extraordinary Momentum in Bordeaux. We are putting enough volume on the market to keep the dynamic going around the brand. You don't want to push scarcity to the extreme. It's up to me to find that balance by keeping stock for the next generation.
We will not be releasing Cheval Blanc during the year. The offer must be neither artificial nor authoritarian, because it is not up to me to decide for the market when such and such a vintage is ready for consumption. The market will do its job on its own, and I let the demand come, and if it does come to me, it will then be an exchange with the trade.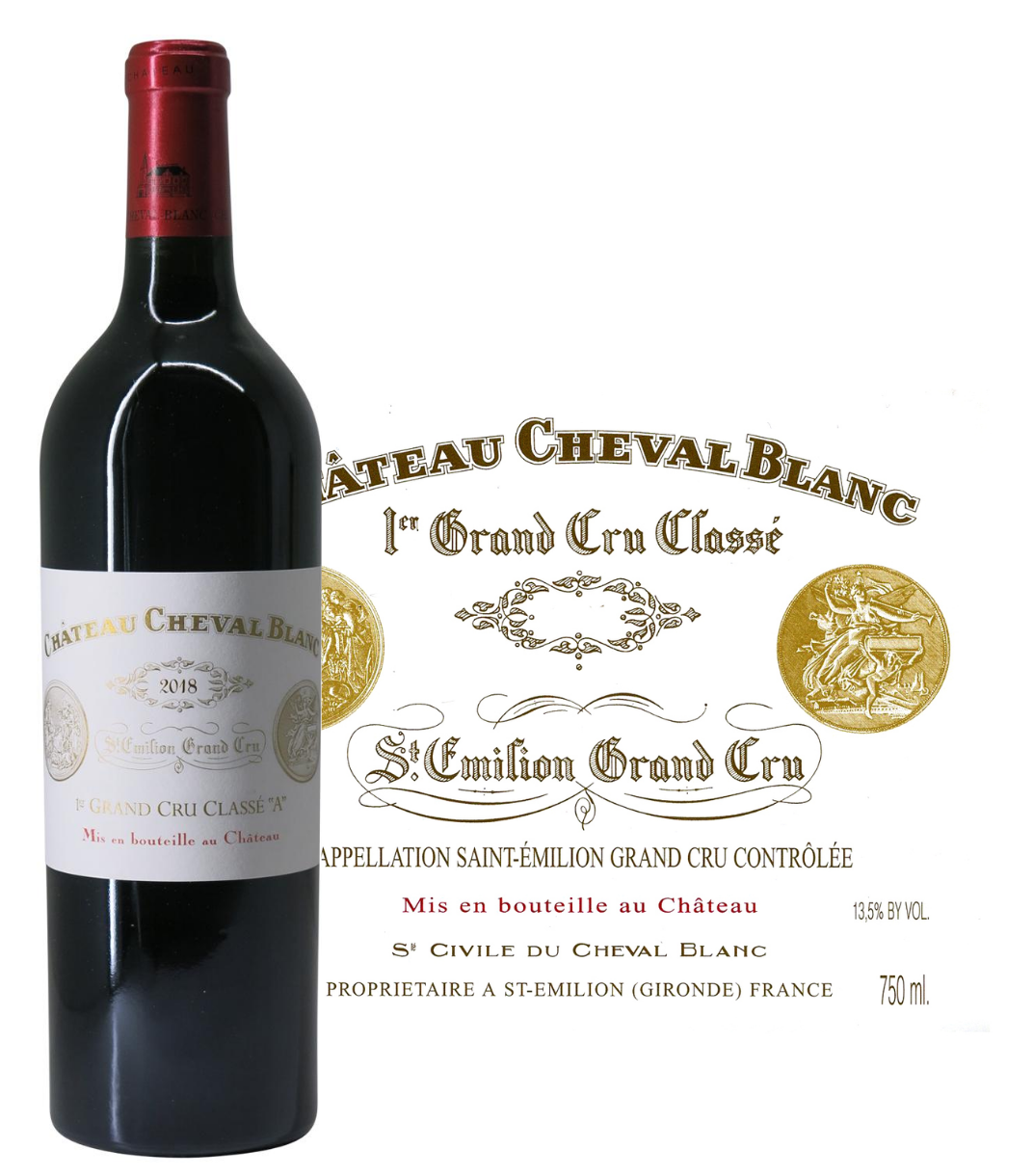 "Cheval Blanc offer a balance between finesse et strengh. We are not trying to make a wine that only pleases, but a wine that is true to itself."
---
The business
Gerda: What are your priorities in terms of business development? 
Arnaud de LAFORCADE: Only 10% of our sales are made in North America, which is a market we would like to develop further.
Another market to be supported is high catering. Our wines are expensive and restaurant owners do not earn enough with the meals price. One solution would be to sell our bottles cheaper on the table, at retailer prices for example. In this way, the food could be sold more expensive and it becomes economically viable. Unfortunately, we do not have the possibility of making a 3rd wine only intended for gastronomy as  some other Châteaux do. Another option relies with our excellent Château Quinault l´Enclos: it is equivalent to the so-called "Village" wines in Burgundy. Perhaps we can find part of the answer with this wine. 
G: Which vintages should the market be interested in? and why?
AL: Cheval Blanc 2011: it is a very great wine that is opening up. The tannins have become rounder and it carries all the emotions of Cheval Blanc. It is the opposite of a 2009 that makes itself.
I would also like to talk to you about Cheval Blanc 2015 is already extraordinary, even though we had not made a second wine of this vintage. I can tell you that this was heavily debated internally. At the end, everyone agreed that to make the best wine, it was compulsory to put all the production in Cheval Blanc.
Each year we must do the best with the means of our generation. It is our duty. We are not in total control on the production. Making wine is a virtue, it is humility: 80% of the wine is made by what Mother Nature gives us. We are responsible for the other 20%.
G: What sales support materials are available to distributors to promote your wines?
AL: We need to make Cheval Blanc understood by professionals, but we have also to support communication with consumer at the end of the circle. To do so, we have created three new "Business development" manager positions, one in Europe, one for the USA and one in Asia. Our three managers are available to distributors through wine merchants.
Inteernational Business developers
Europe Business Development Manager: Steve Graziano steve.graziano@lvmh.com
Asia Business Development Manager: Etienne Song etienne.song@lvmh.com
Website and Social Networks
---
The bottle of your heart
Gerda: If you had one bottle of your heart? 
Arnaud de LAFORCADE: Cheval Blanc 2016 is a magnificent vintage. It is superb for its finesse but also for its tannic level. It is complete and still has a great future ahead of it.
---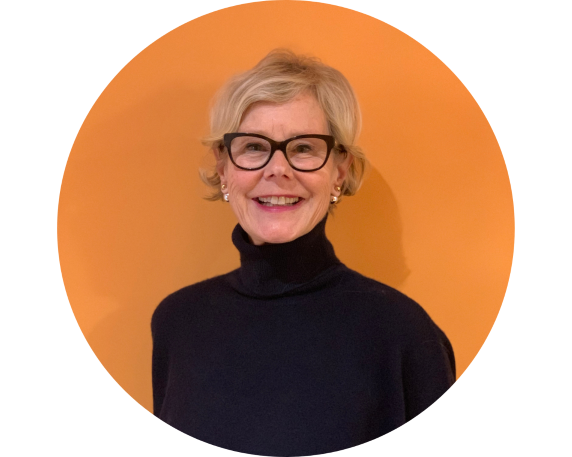 Gerda BEZIADE has an an incredible passion for wine and  a perfect knowledge of Bordeaux acquired within prestigious wine merchants for 25 years. Gerda joins Roland Coiffe & Associés in order to bring you thanks to "Inside La PLACE" more information about the estates we sell.